Gabe is out of surgery and resting at my parents house which is about 25 minutes from the hospital. We have a two hour drive home and will only take it when it looks like Gabe will be able to make the ride with out too much pain.
Here is a picture of Gabe shortly before we headed to my parents.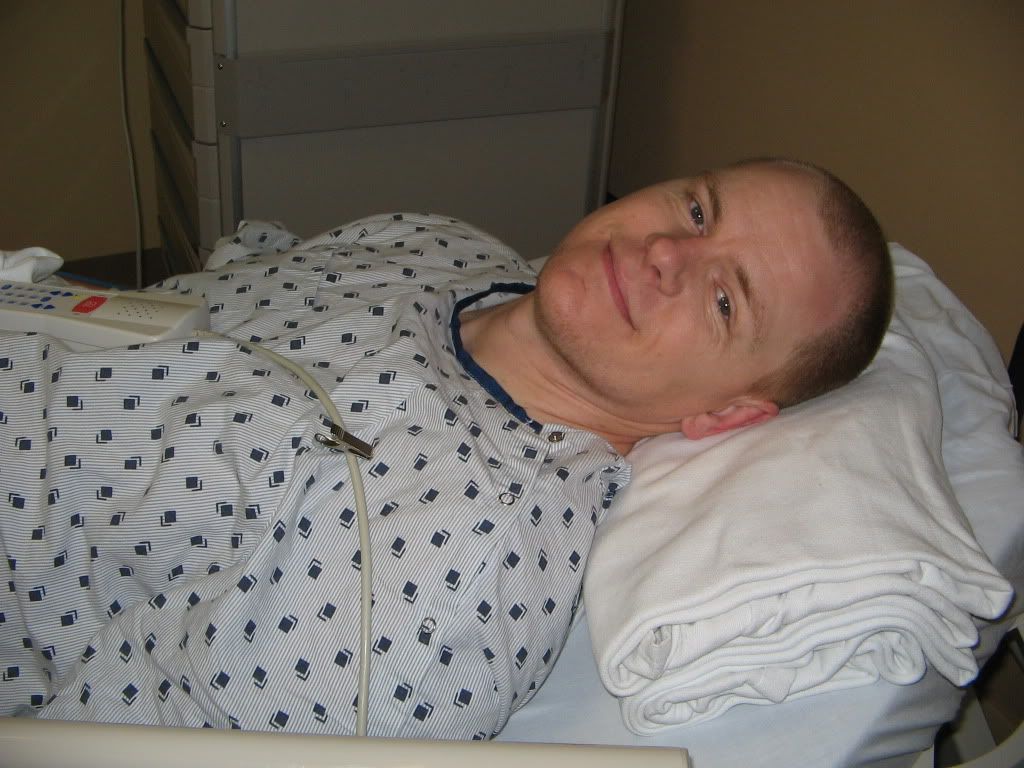 Gabe is not able to pick Gabriel up for the next two weeks. He is not able to ride his bike for two weeks. It is going to be a long rough two weeks. Hopefully the pain becomes much less in two weeks! Only time will tell...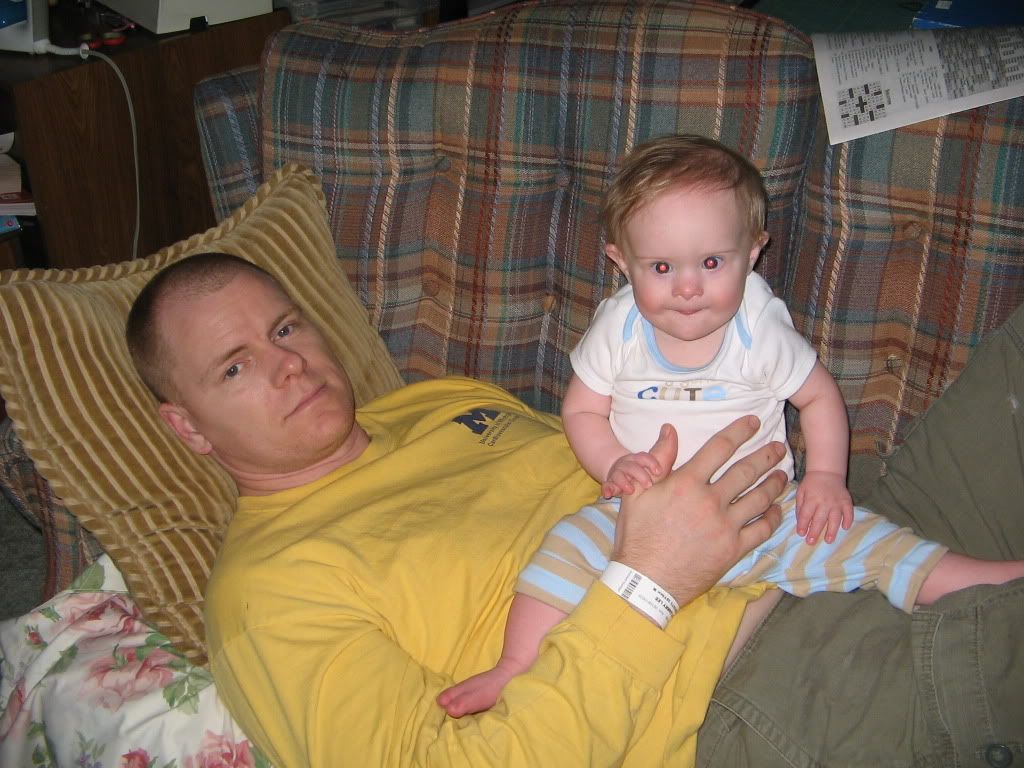 My Boys!