Gabriel slept well thought they night. He woke up at his typical time and is for the most part himself. Daddy and I got morning kisses! He is not as active as he normally is but he is at least smiling again. We put his antibiotic eye drops in. I need to be a professional wrestler in order to get them in. Here are a couple pictures of my sweet little man this morning.
Glowworm was admitted to the hospital yesterday too. They even gave him a name bracelet just like Gabriel's.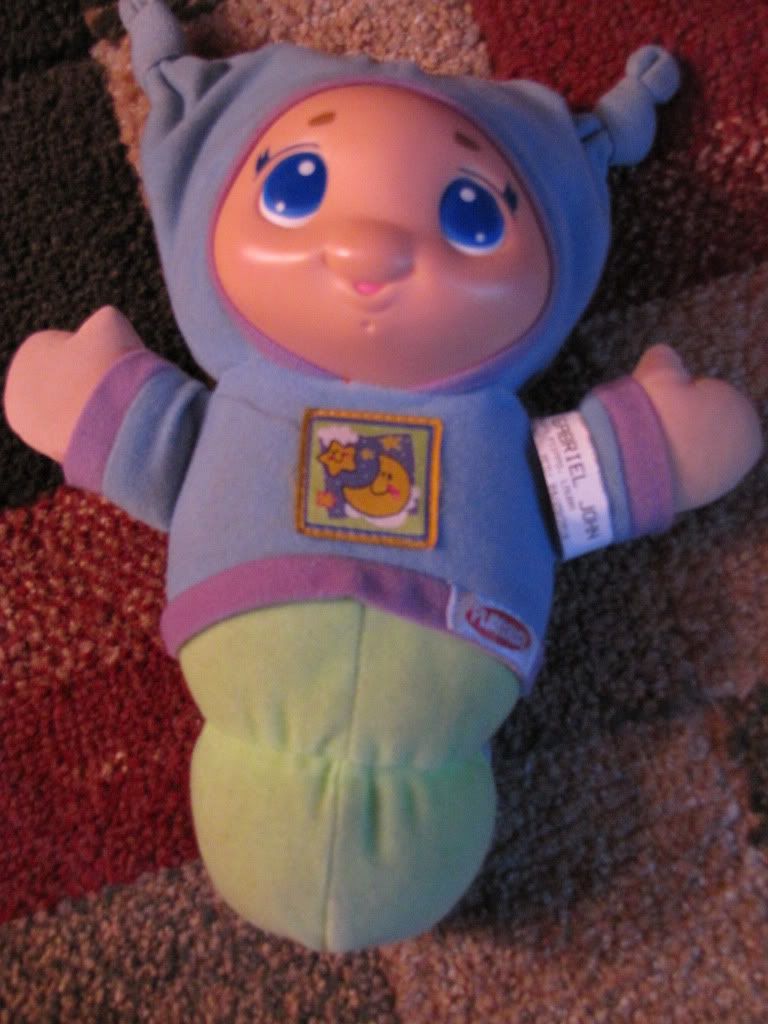 Gabriel working on his smiles this morning.
My camera has automatic redeye deletion. It made his eyes black where they are red... crazy.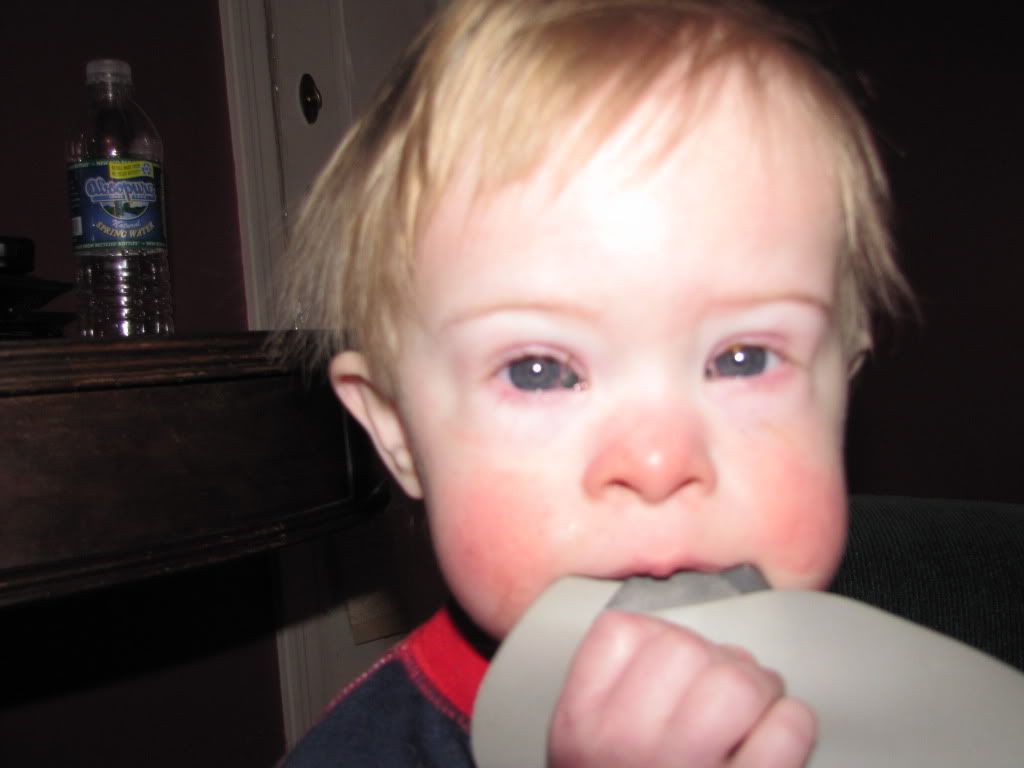 Here is my little man with redeye turned off.