We brought the kids down to Lansing to visit family. Uncle Nick and his girlfriend Cindy flew into town from Denver on Friday. Great Aunt Billi picked Great-Grandma up and brought her into town. Basically everyone is in town to celebrate Isabella's birth.
Gabe has to go back to work on Monday and has to be back in Lansing for shoulder surgery on his left shoulder on Thursday for pre-op things. He is having surgery on this left shoulder after the surgery went wrong and the labrul tear was not fixed right before Gabriel was born (another long story). We decided that I would stay in Lansing with the kids for the week. Nick and Cindy don't fly back until Wednesday and this will give us all more time to visit.
Gabriel LOVES giving Great-Grandma kisses
Great-Grandma and Gabriel working on making faces. I think they are both cute!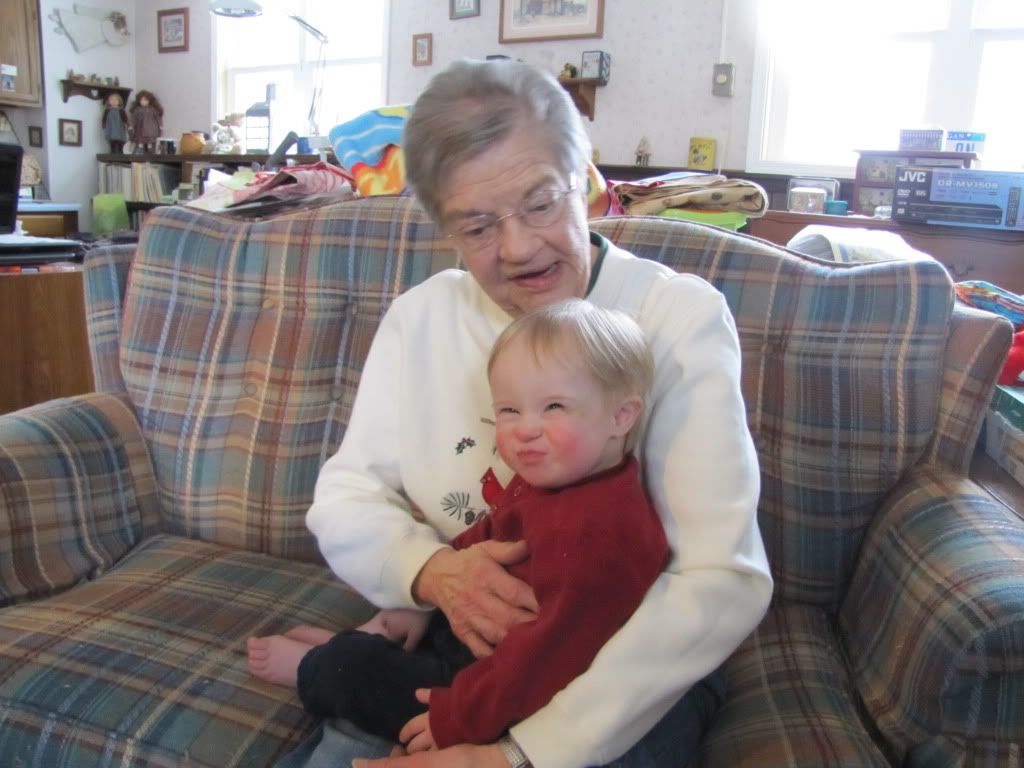 Great Aunt Billi and Isabella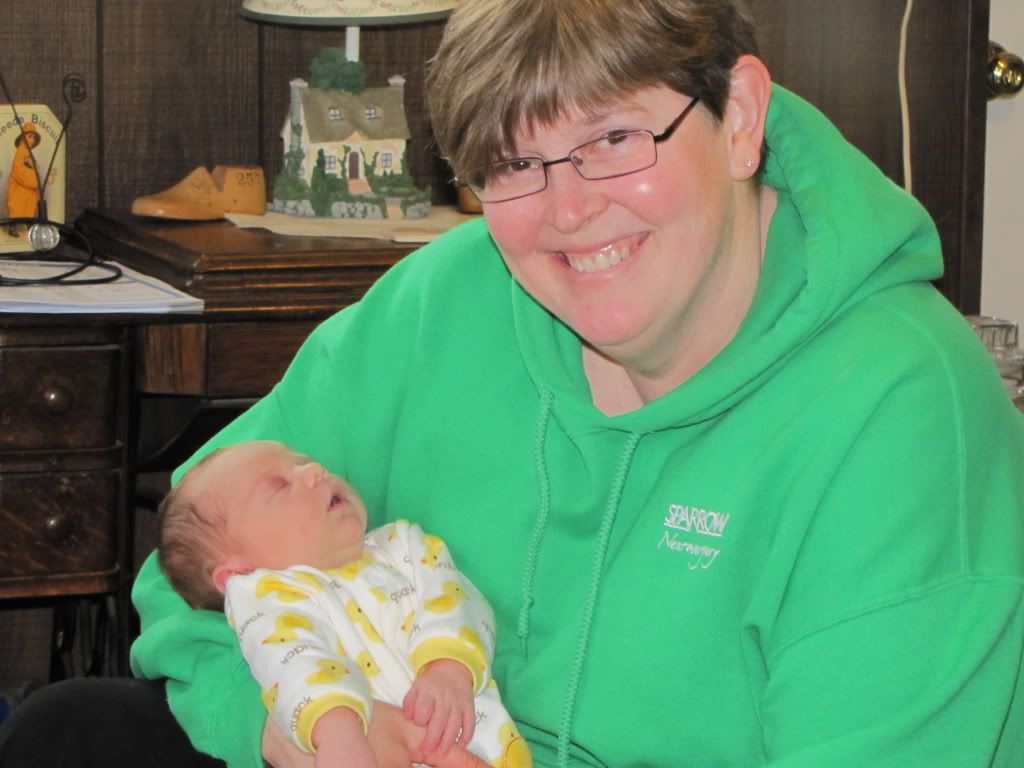 Uncle Nick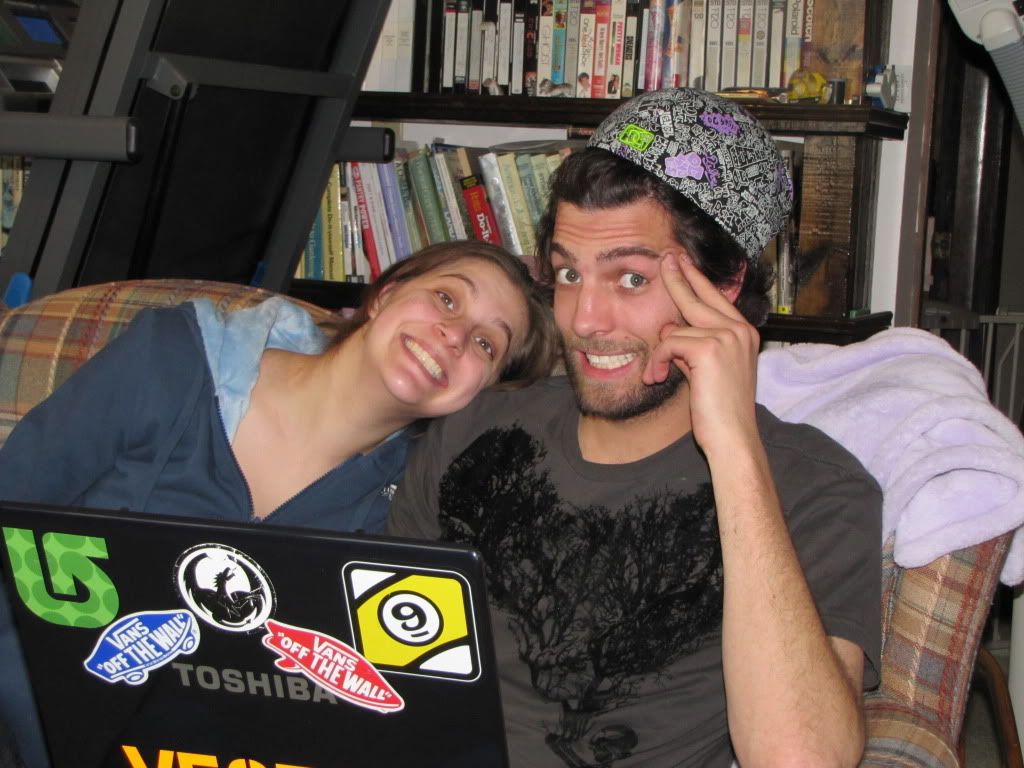 Grandma, Great-Grandma, Gabriel. Mommy, Great Aunt Billi and Isabella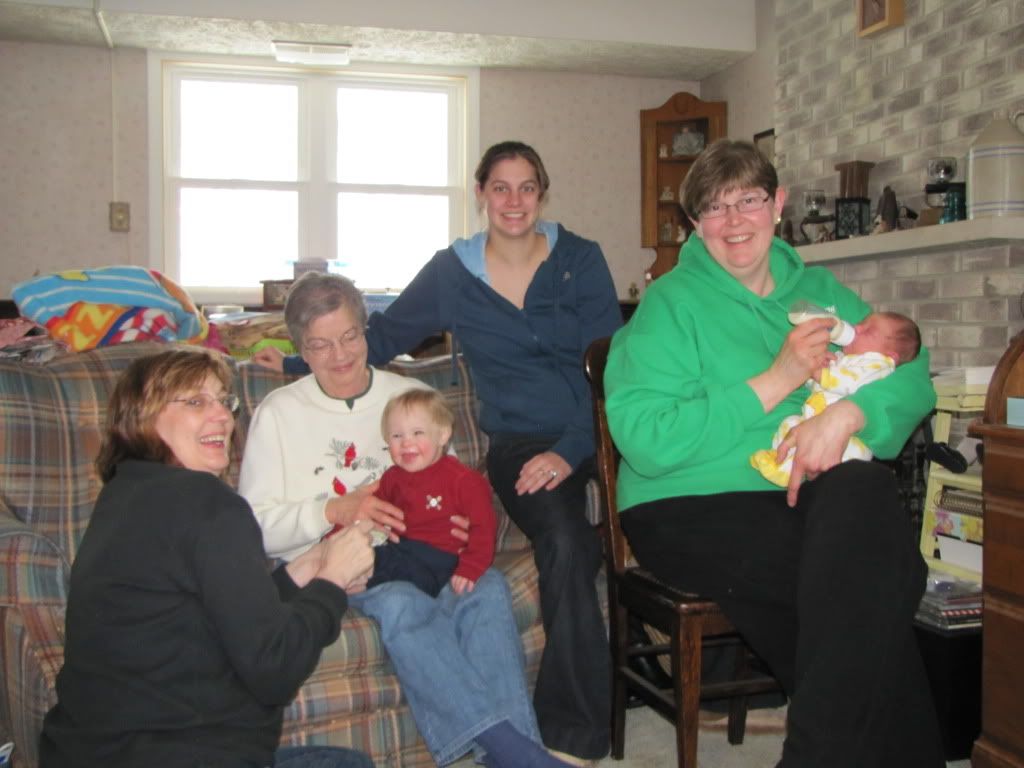 Great-Grandma and the babies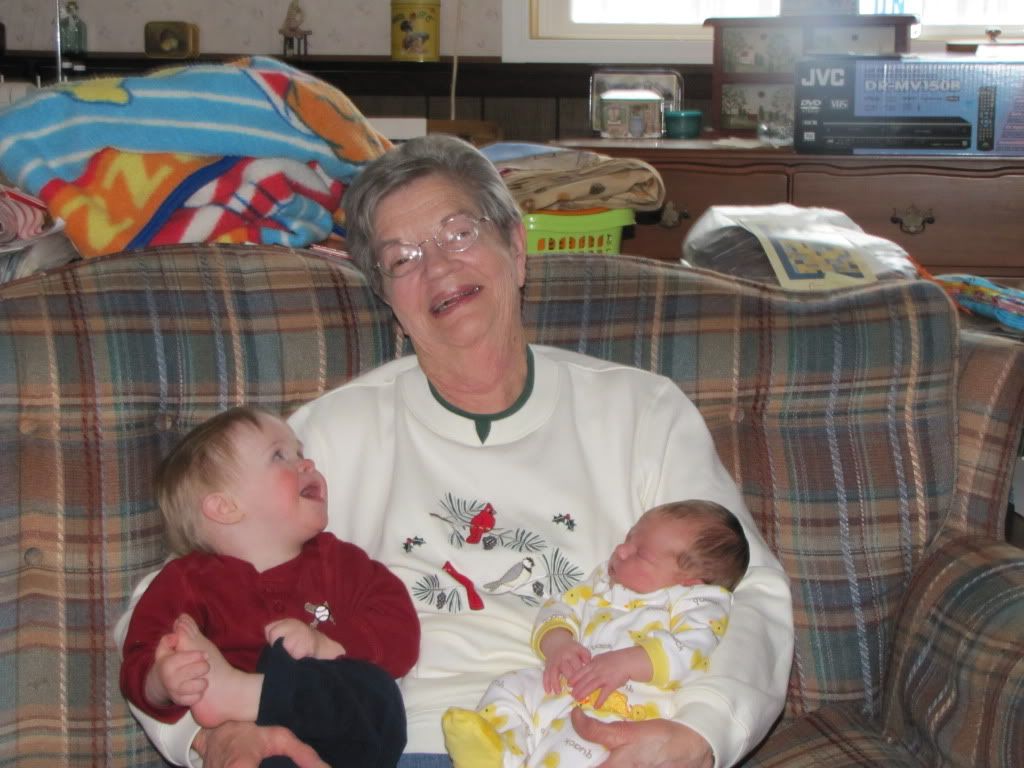 Daddy and his BellaBoo