Gabriel and I are sitting here watching the winter storm come through. I figured I would post a couple pictures from the last two days for everyone to see.
Yesterday Gabriel went to visit Mimi and Papa for a few hours so Gabe and I could get a few hours of sleep. When Papa dropped Gabriel off he was still pretty sleepy so I put him in bed with his daddy. How cute are these two!!!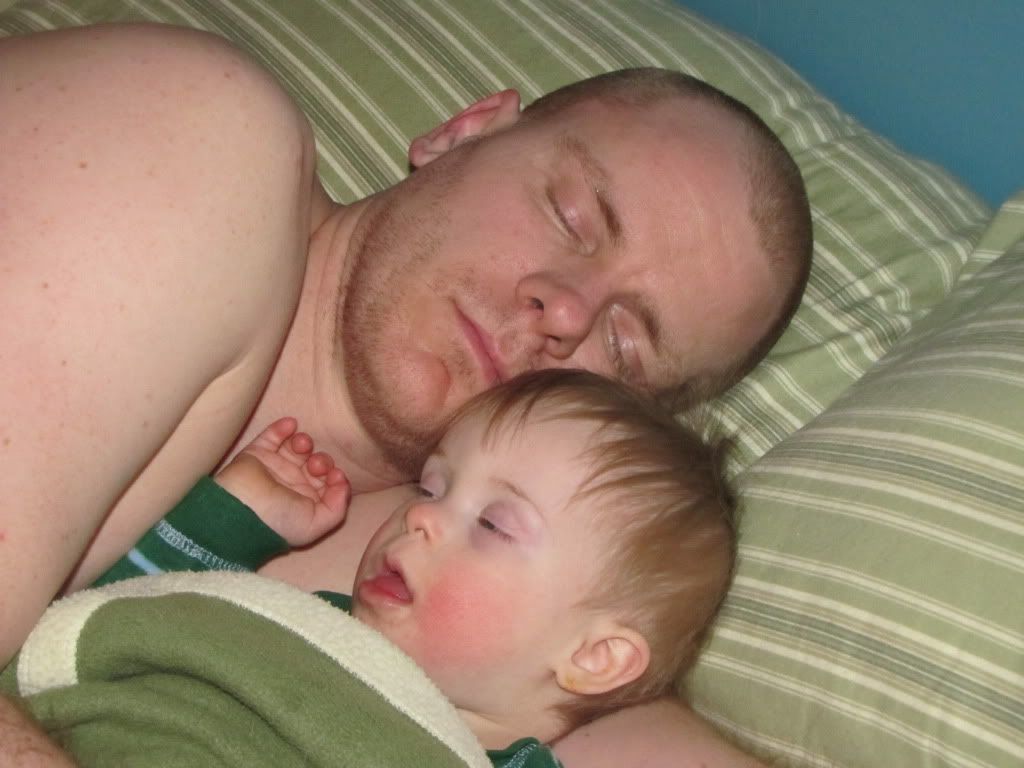 Gabriel has a new game. He empties his basket of toys out as much as he has to in order to sit in it and play. You should see him gather the toys he wants to play with and put them in the basket before crawling in. Here are a couple pictures of "A Boog in a Basket".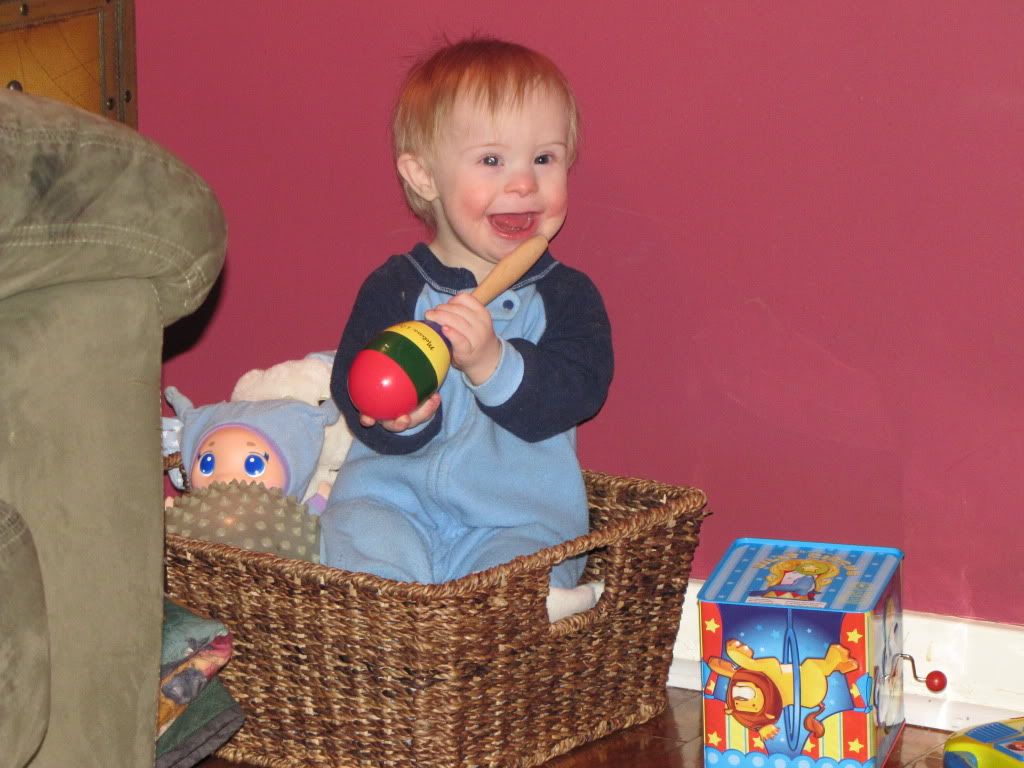 He is getting so big isn't he!