This is what mornings look like at the Purdy house. I love lazy mornings with the kids even when they start at 5am.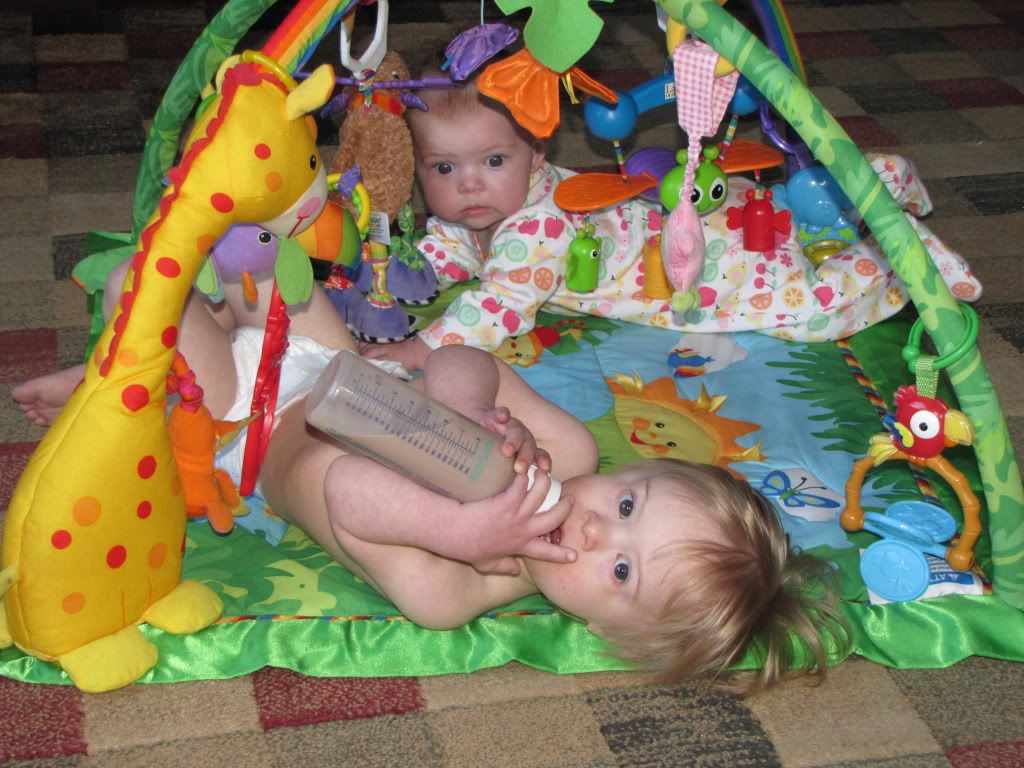 We are working very hard at getting Gabriel to eat. He is going to speech therapy (for feeding specific issues) once a week and we are working daily on getting him to eat. I am not able to even get a toothbrush into his mouth to brush his teeth. I have tried a finger brush and a regular kids toothbrush with no luck. We decided to buy a electric toothbrush. Did you know that the most of the kids electric toothbrushes have a part that goes in circles and doesn't vibrate. So we managed to find a kids toothbrush that vibrates for $69.99, OUCH. Needless to say Gabriel is now the proud owner of an adult toothbrush that vibrates. He loves it. He even almost puts it in his mouth, at this point he puts it to his lips and gives it kisses.
I know it is hard to see because Gabriel would not turn around but here he is playing with his new toy (toothbrush).
Bells is eating cereal three times a day and baby first twice a day. She is going to eat better than her brother in no time! Oh, wait, she already does...
Gabriel is currently on the poo list. His little fingers have managed to rip the shift key off the left side of my laptop keyboard. And now the Caps Lock key has come off. Anyone have any idea how to fix stupid laptop keys... or son's fingers?