Okay, so the winds were only 80-90 miles a hour but still... Gabriel and I watched the storm roll in last night. It went from a 90 degree hot and humid day to STORM in about 5 minutes.
The winds were so strong they took two large branches out of our tree in front. One almost landed on my car (that we are currently trying to sell). Gabe came upstairs to watch the storm. He saw that a third larger branch had broken off and was working its way out of the tree. He decided to move my car. He ran out in the middle of the huge storm to move the darn car. Lucky he is fine, the car is fine and that darn branch is still hanging on in the tree. Gabe then came running inside to tell me that there is a tree down on the corner and in the road. He ran down the road to make sure that the tree had not hurt anyone. All the while limbs are blowing off of other trees.
The storm did not last more than 20 minutes but it left the whole neighborhood looking a mess. Nobody was hurt in these couple of blocks. Further up our street, several miles, another tree fell on a car and killed a young man, injured his female passenger and the infant in the back seat. :(
We lost power very quickly during the storm and did not get it back until about 1am. Gabe was unable to get his evening sleep because it was so darn hot in our house without power. Poor Gabriel was so thrown off by everything he did not get to sleep until around midnight. Over all we are all find and well.
Gabe outside after moving my car trying to get our branches out of the road.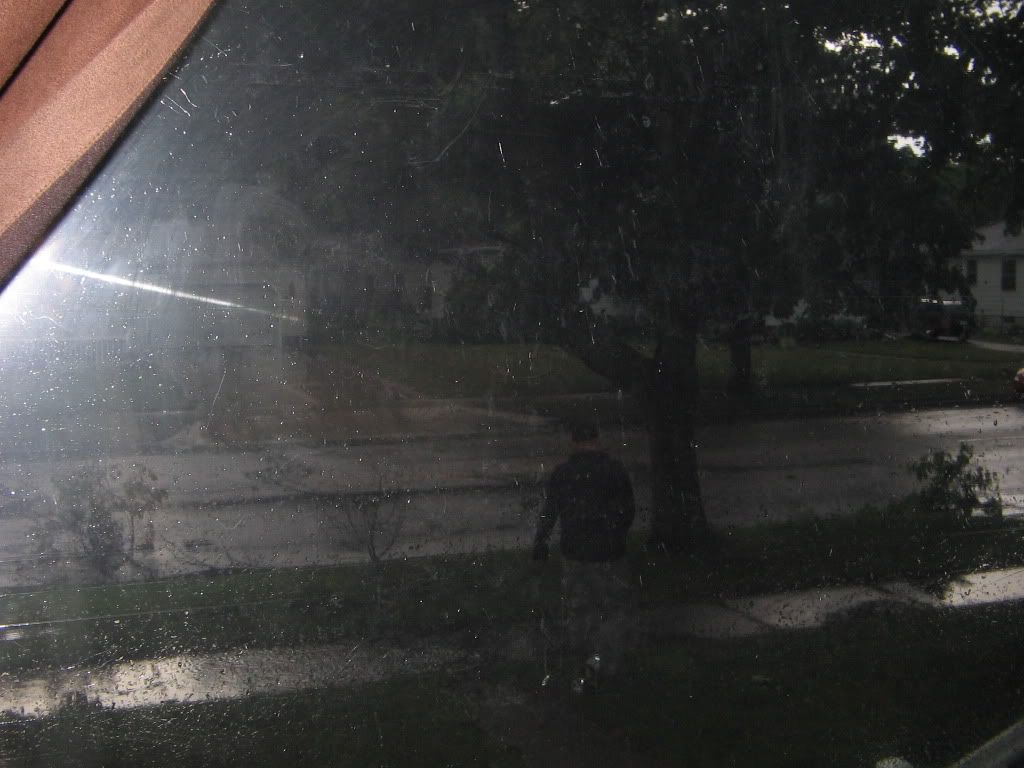 Looking down the street at the downed tree and all of the downed limbs.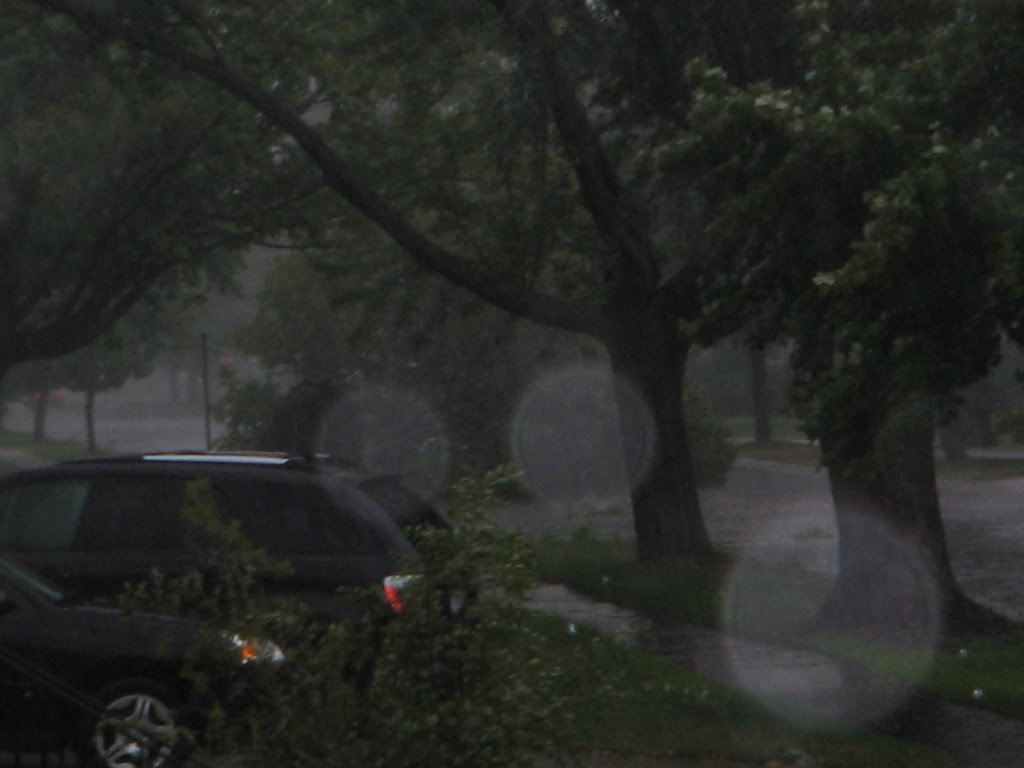 Everyone looking at the big tree that was blown down in the storm. It only took the clean up crew a hour to get there and have the tree cleaned up. Thank goodness because the traffic was not being careful and we worried there would be an accident.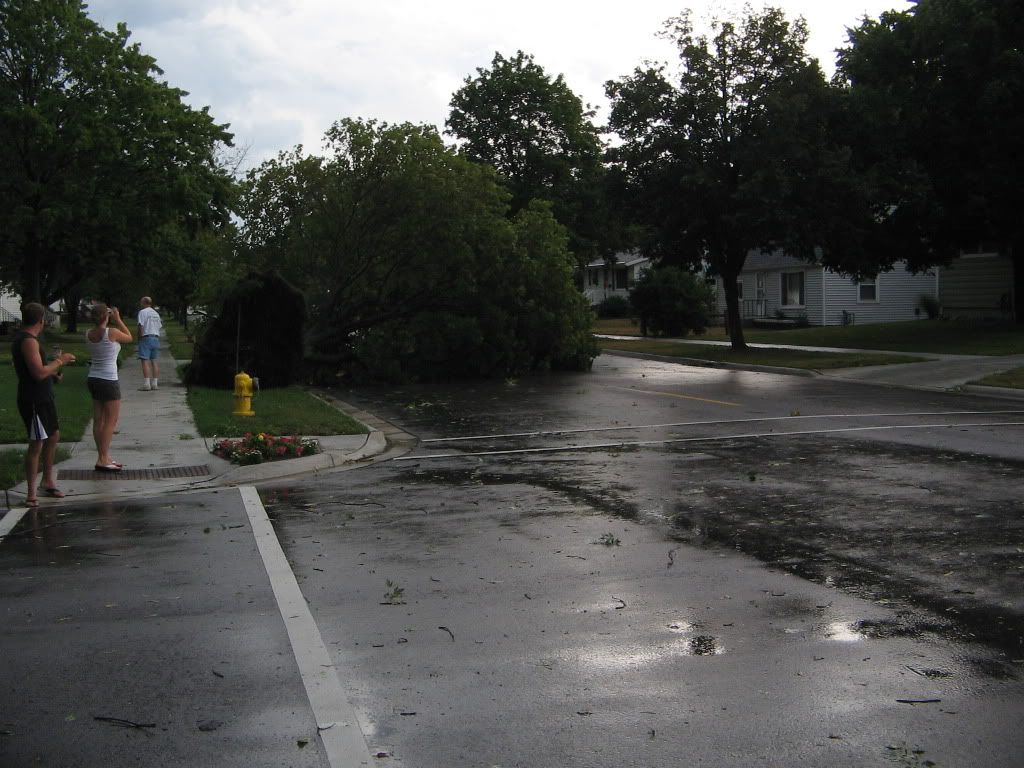 Some of the branches down. Looking at the world in the light today.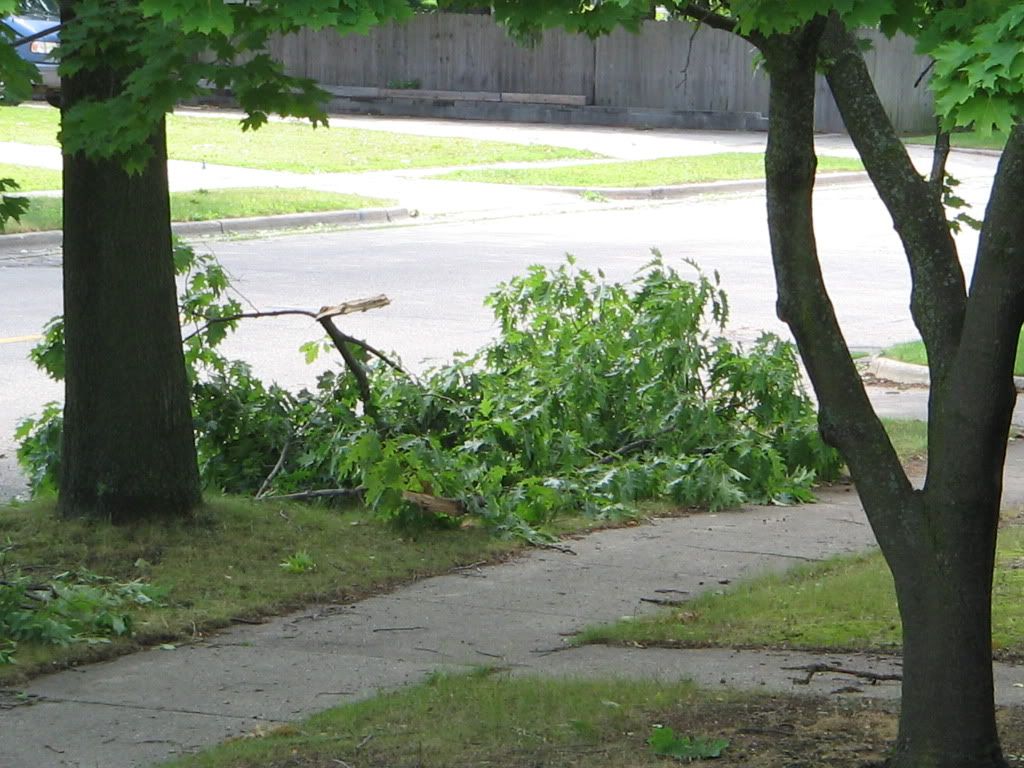 I parked my car back in its spot last night so Gabe could get his out of the driveway.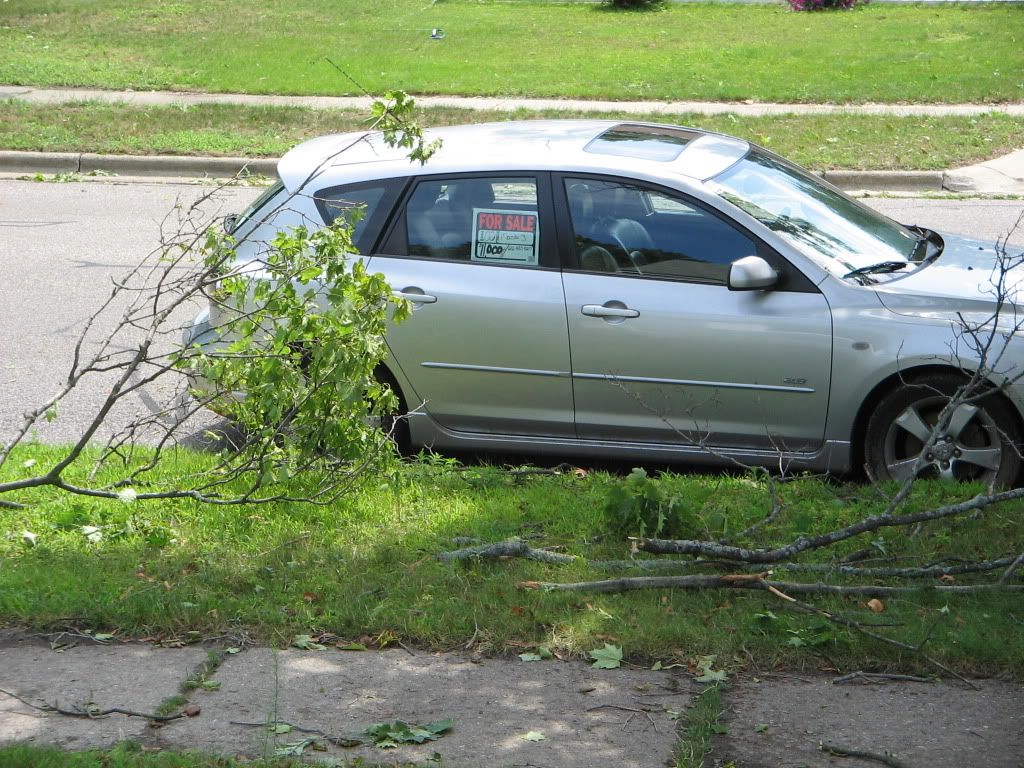 I dont know if you can see it but this is a picture of the darn limb that is waiting for another time to fall out of the tree. Hopefully not ON anything besides the ground!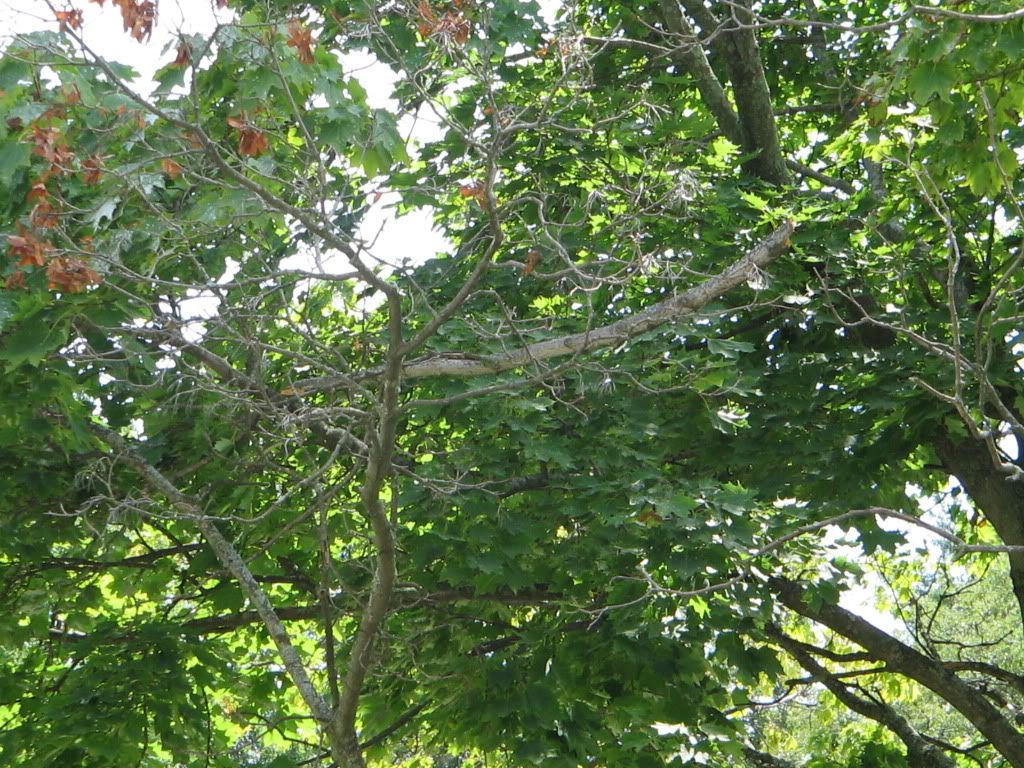 What is a blog with out some pictures of my little man?