Gabriel and I went to Lansing this weekend. My little brother and his girlfriend flew in Friday night. It is SO good to see him.
Saturday I happened to call one of my best friends who lives in Lansing to see what she was up to only to find out that another best friend happened to be in town! How exciting. Gabriel and I spent most of the day Saturday with them.
Today was Party day! We had a special dinner with Grandma, Aunt Billi, Mom, Dad, Nick (my brother), Cindy (his girlfriend), Brett (my sister), Gabriel and I. Aunt Billi picked up some ice cream cake for us to have. She got Gabriel special Banana ice cream cupcakes. As you will see from the pictures he LOVED them!
We all missed Gabe but he had to work on Saturday and was not up to making the long car ride for a night.
My parents have a little pond in their front yard. Gabriel LOVES to watch the fish and splash in it.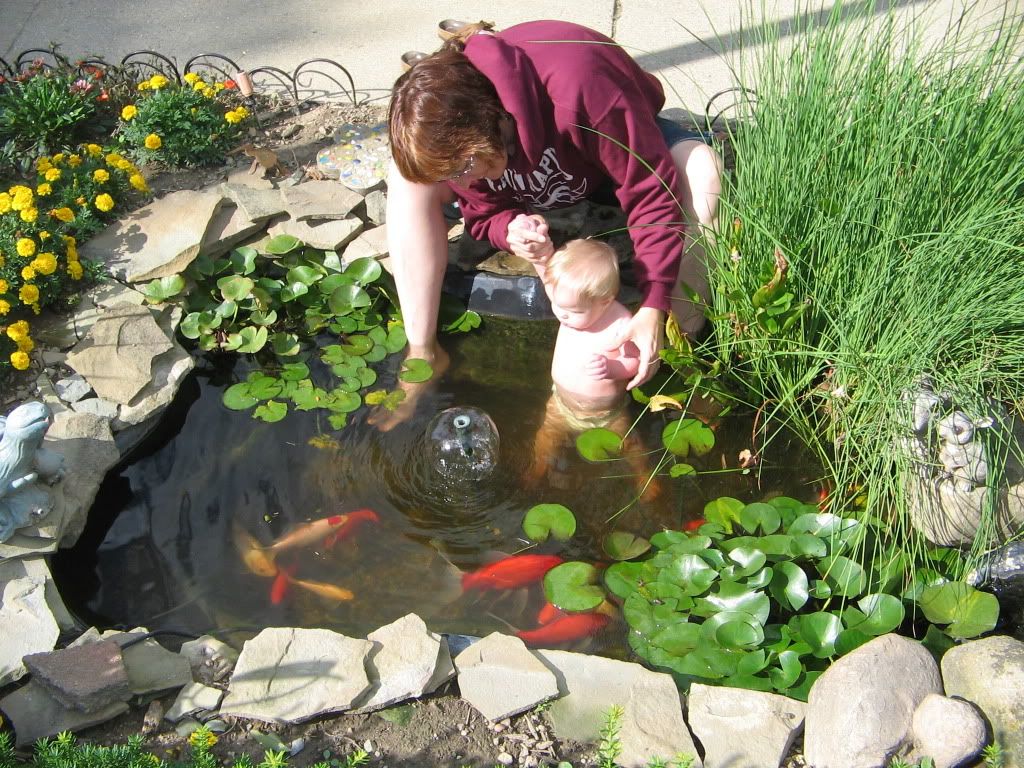 YUMMY birthday banana ice cream cupcake!