Who would have thought we would be where we are and who we are today? One year ago today I was more than ready to welcome our little one into this world. I worried if I had enough clothes, the right size diapers, enough blankets, ect. Then at about 8pm one year ago today I began to have contractions. By 9pm we were on our way to the hospital to meet our little man.
At a little after 11:15pm I delivered our little bundle of joy, without the doctor (Gabriel was in a hurry to meet us). The room fell with a hush and a whisper among the nurses. The doctor had a quiet conversation with the nurses before telling us the news, "We think your son has Down syndrome, we will do some blood work and know for sure in a few days".
I worked with our county track and field special Olympics from the time i was a freshman. Even before that I was watching them with my classes through middle school. Once in college I came back and coached. By the time I was in 6th grade, I knew I wanted to be a special education teacher. In college I became a member of an amazing group called Best Buddies which worked with adults (19-25). In Michigan we educate people who are in special education until they are 25 if extended education is needed. In 2005 I graduated with a degree in Special Education (Emotionally Impaired and Learning Disabled) from Western Michigan University.
I was not new to the basics of Down syndrome but I was of the belief that people in their 40's had children with Down syndrome not 27 year olds. Once you see Gabriel's face you can see why we were in love with him no matter what huddles we would have to face. We did not completely have time to process the news, things kind of go in fast forward for us. We had Gabriel at Hackley in Muskegon, MI, they do not have a NICU there. They kept Gabriel at Hackley for four days and realized that he needed more special care. At four days old Gabriel got his first ambulance ride to Devos Children's Hospital in Grand Rapids, MI. By the time we arrived at Devos they were able to tell us about Gabriel's heart condition and his blood condition that makes him more susceptible to Leukemia. The 14 days Gabriel spent at Devos seemed to take forever but looking back they flew by.
Gabriel has been a blessing in our household. He is an amazing little man. He always brings a smile to our faces. He has an amazing personality. I remember holding Gabriel at Devos, looking into his face wondering how we would get through his heart surgery and how we would make it to one year with all of the uncertainty. We have blown through one year and are on our way to two years. I want to remember and enjoy each moment of it! Gabriel teaches people wherever he goes. Most of all he has taught his daddy and mommy!
Gabriel a little bit after he was born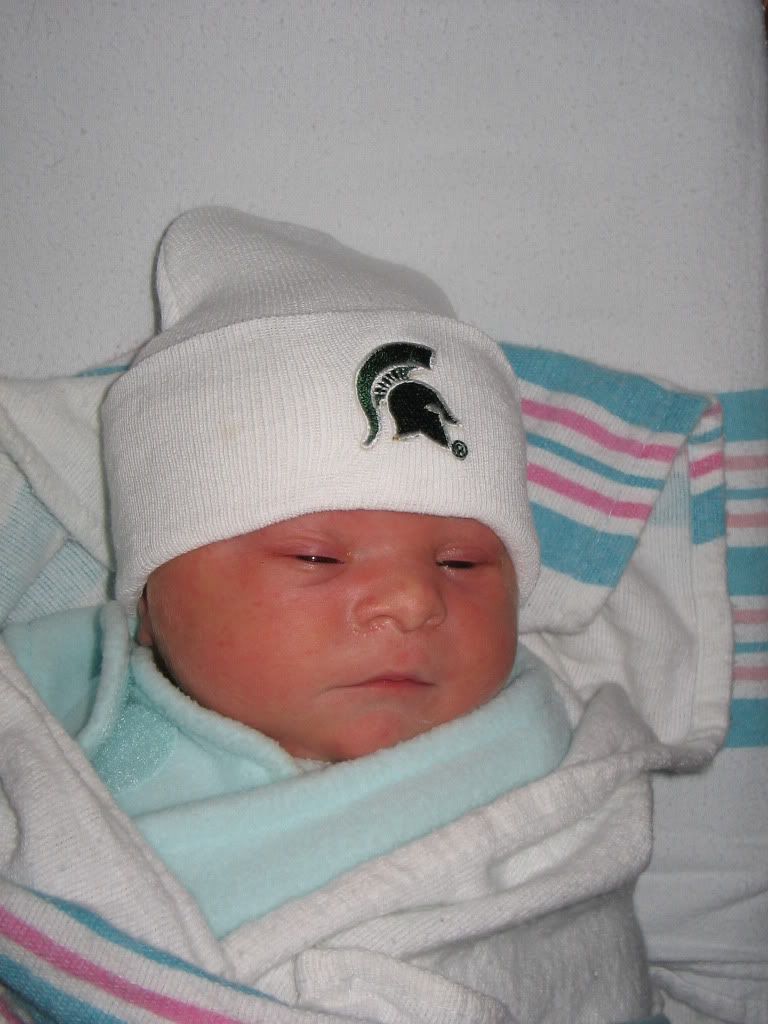 Gabriel having skin to skin time at 10 days old with daddy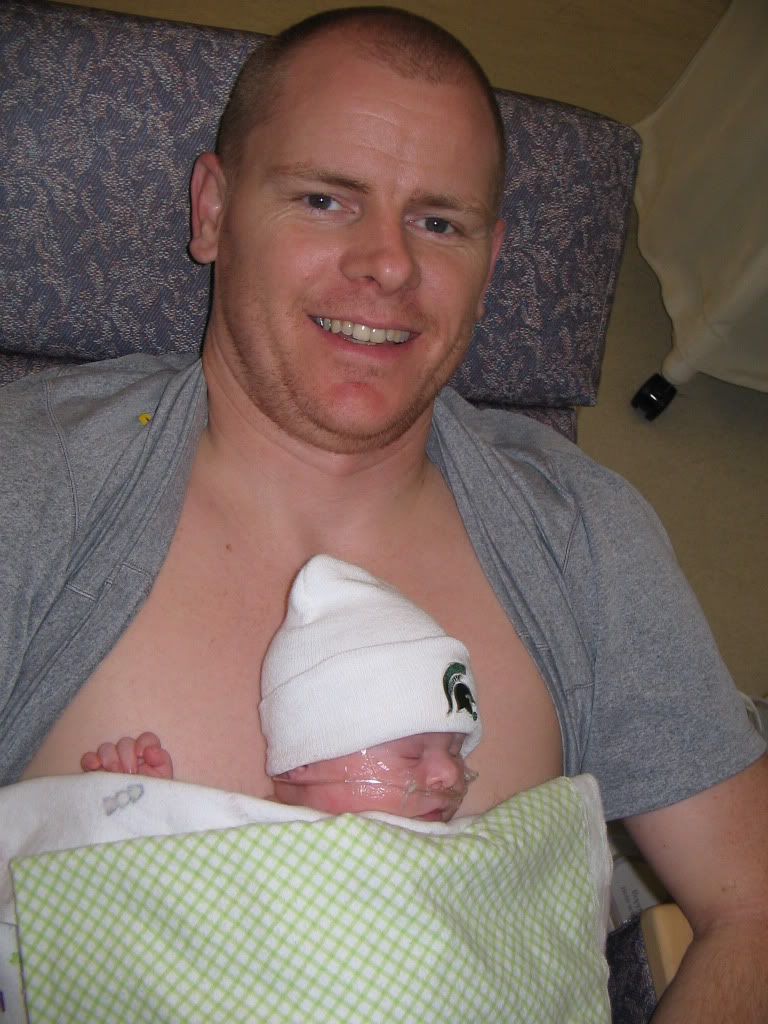 Gabriel napping on mommy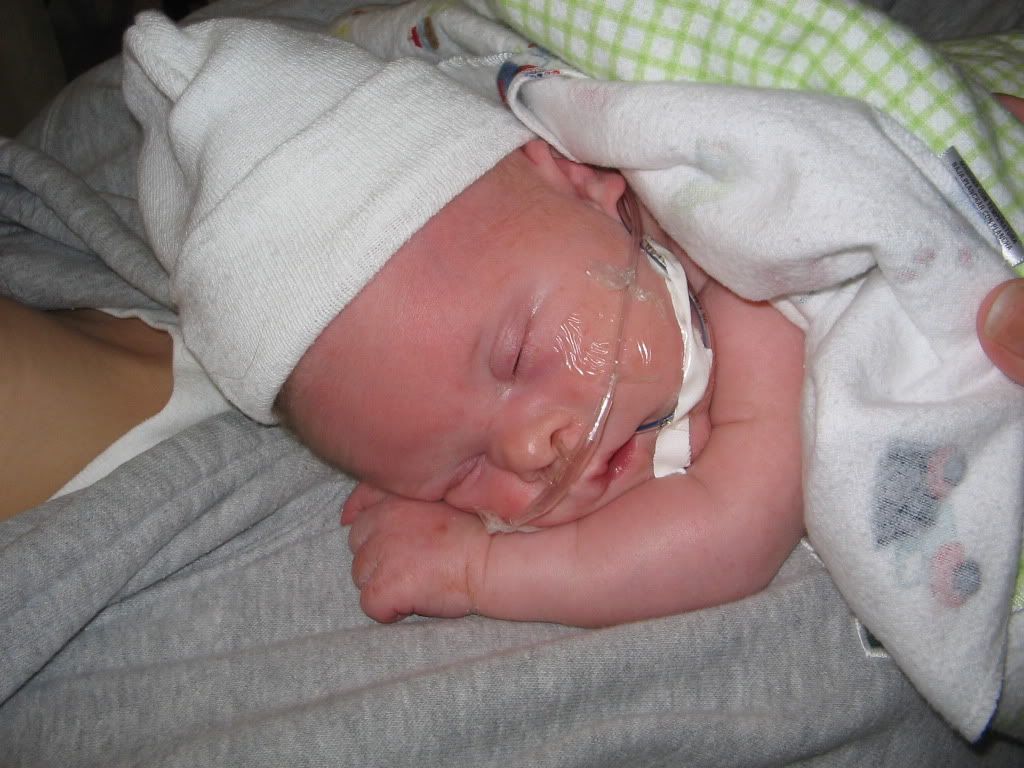 ONE YEAR LATER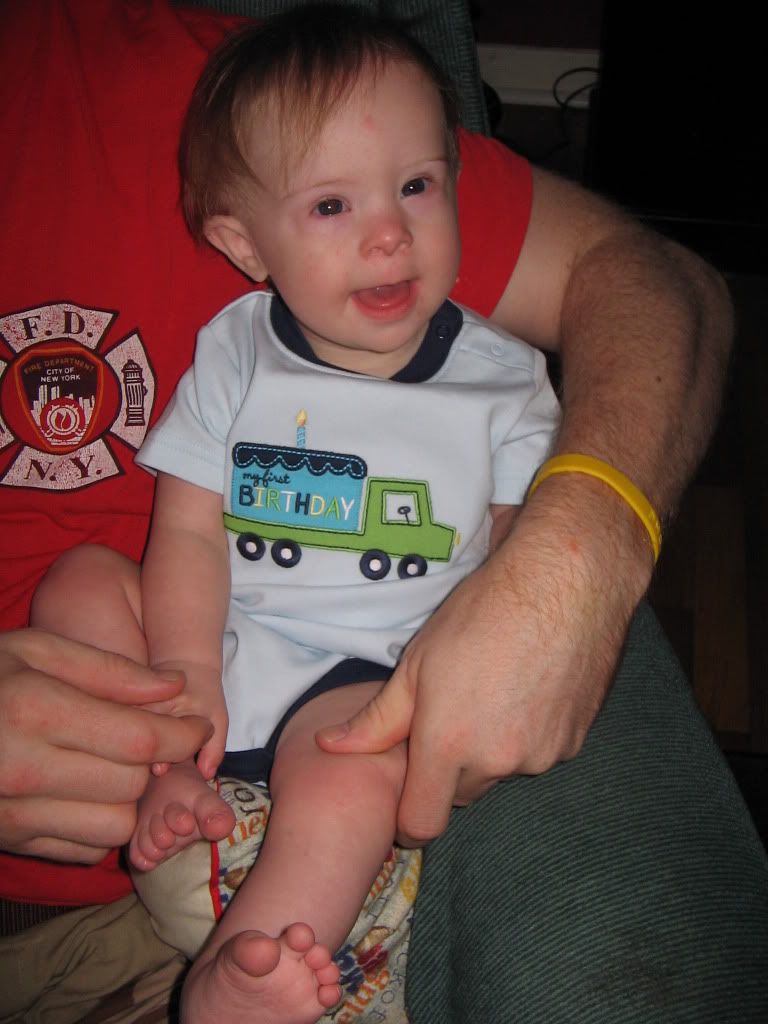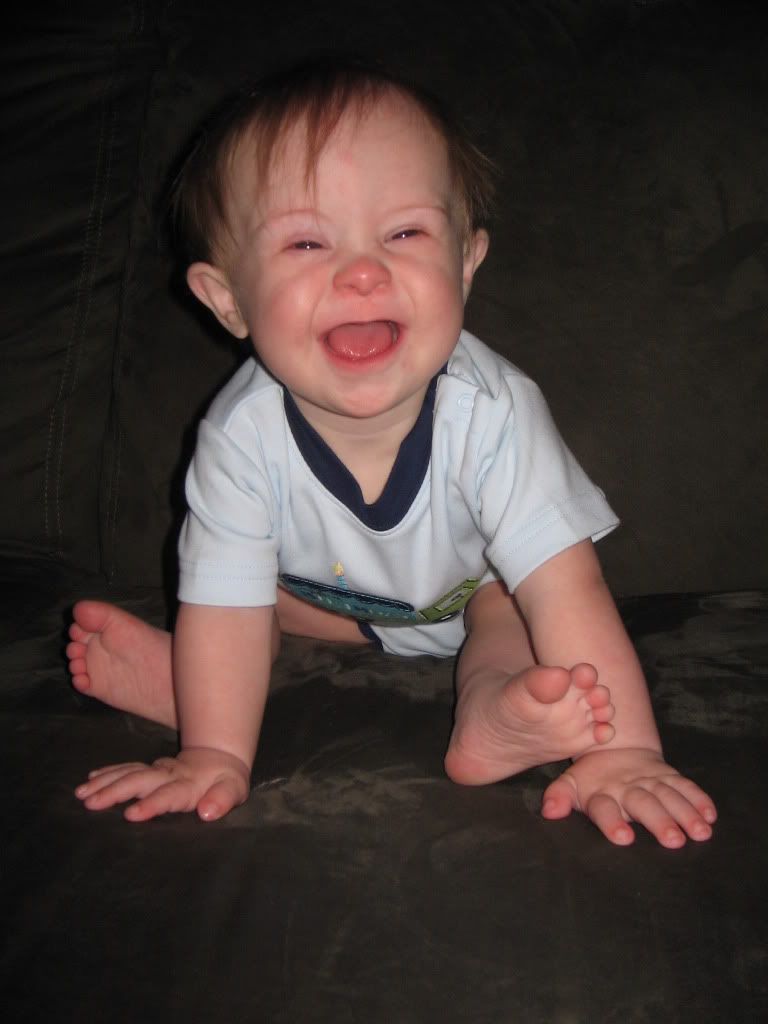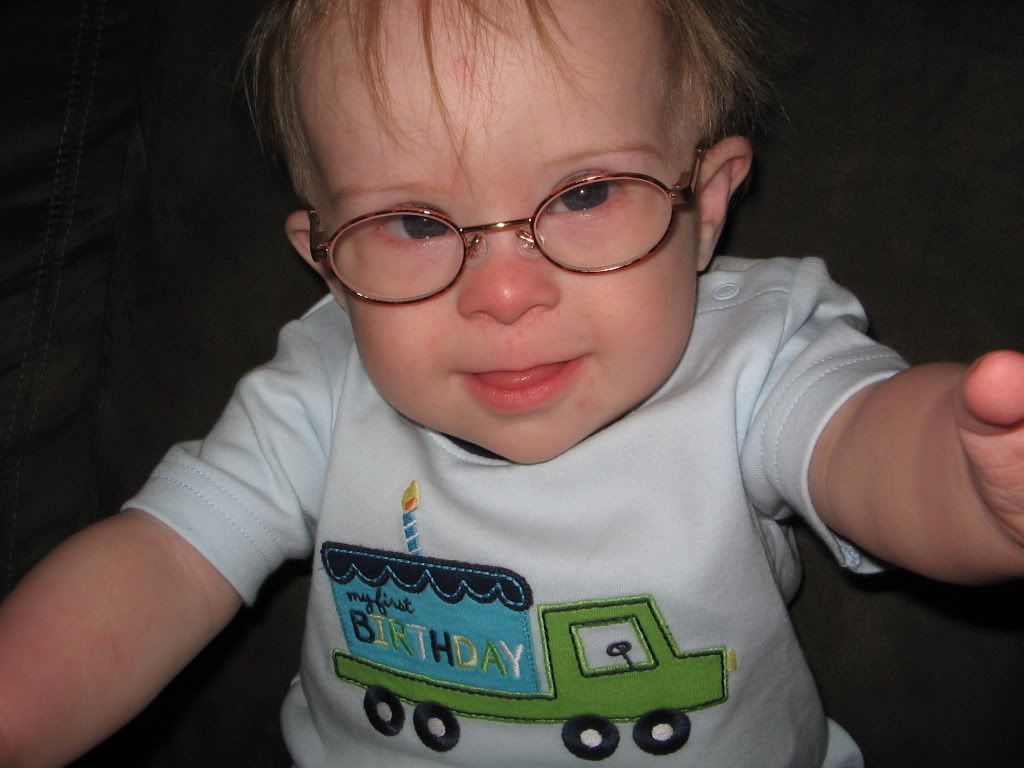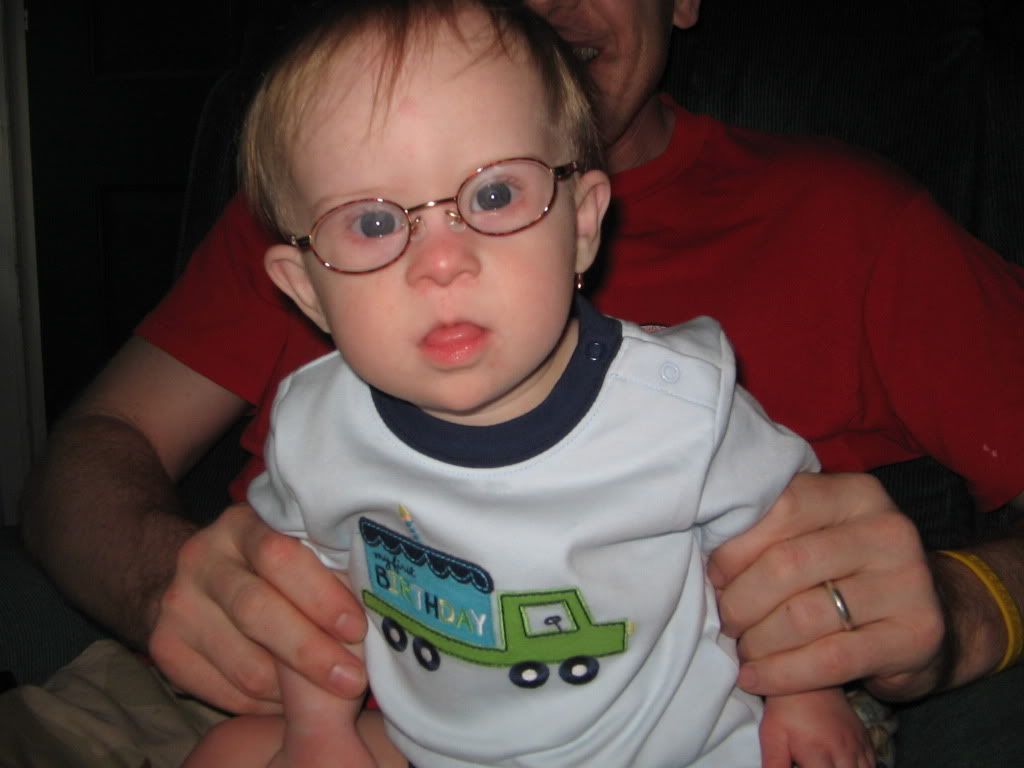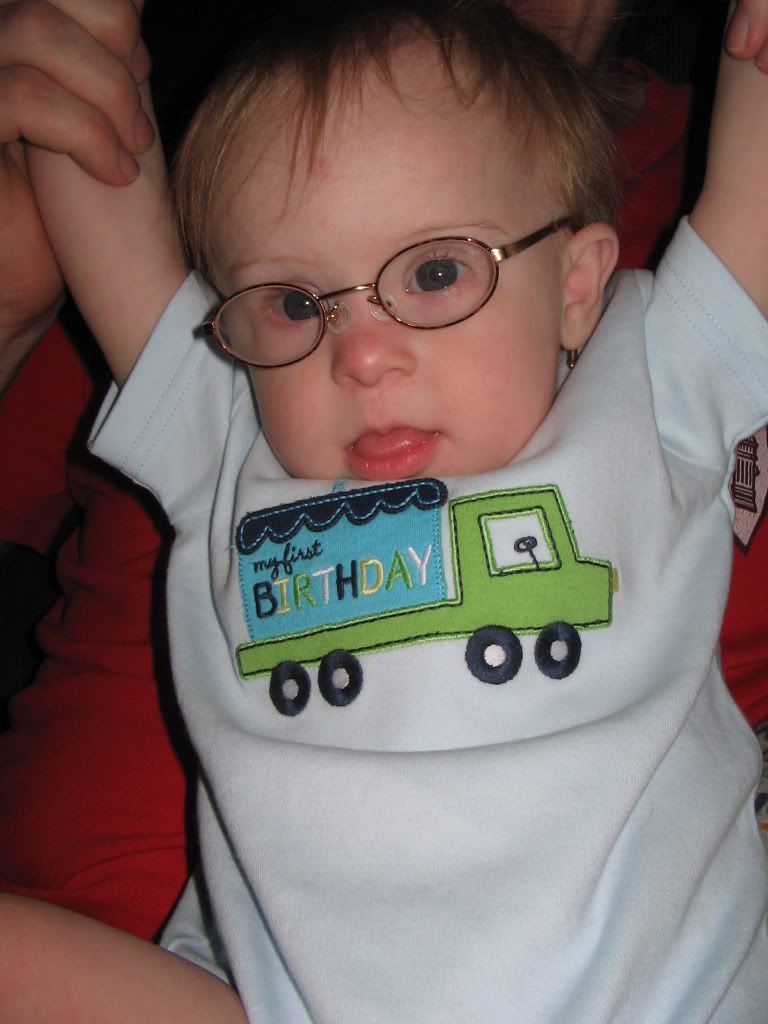 It has been a long birthday!