I do not have any pictures of Gabriel eating his cake because he has zero interest in cake. His daddy, however, LOVED Gabriel's cake.
I made Gabriel bananna pudding instead of cake because I figured he would enjoy that. Here are some pictures of his "cake" eating. Do you think he enjoyed it?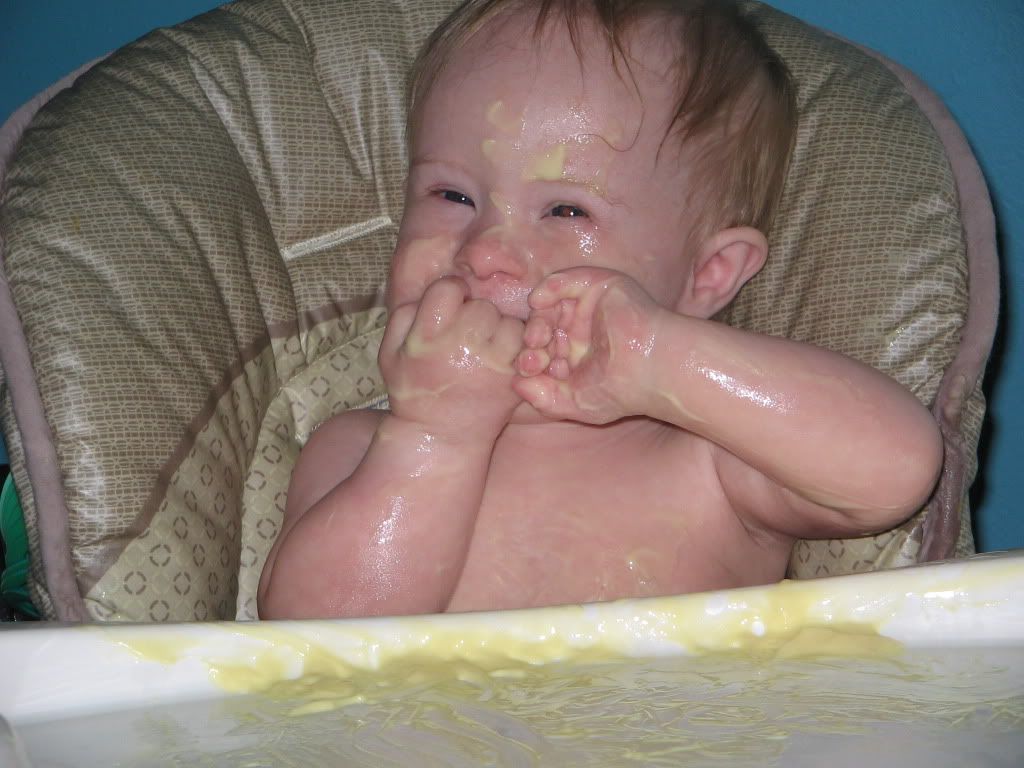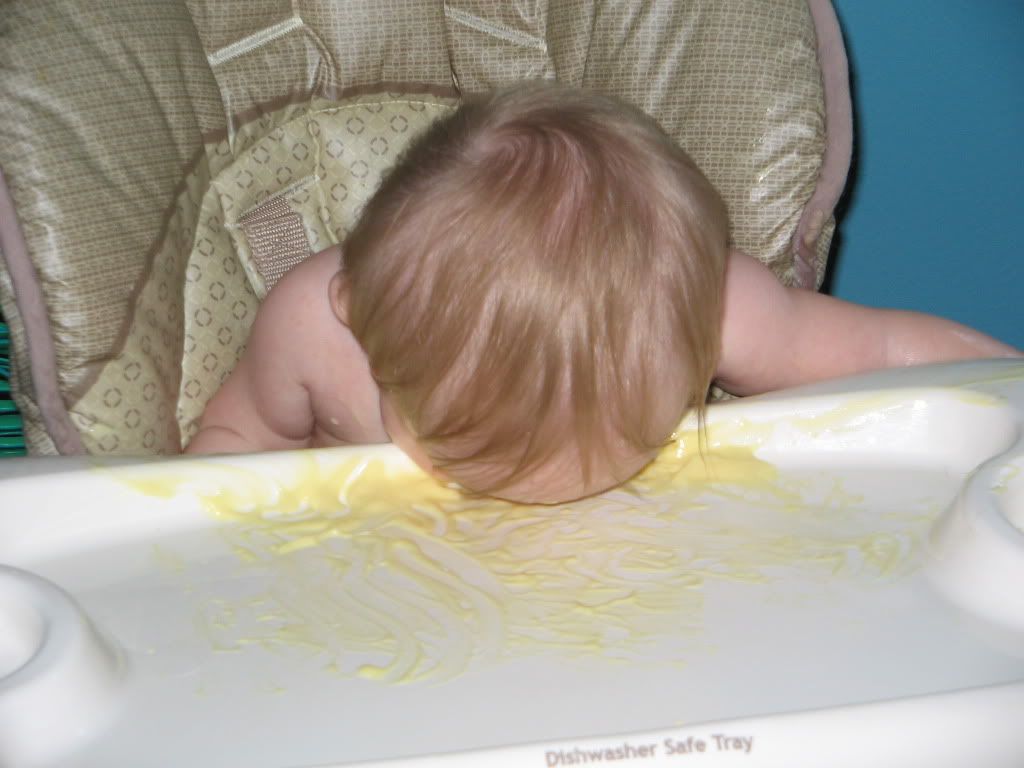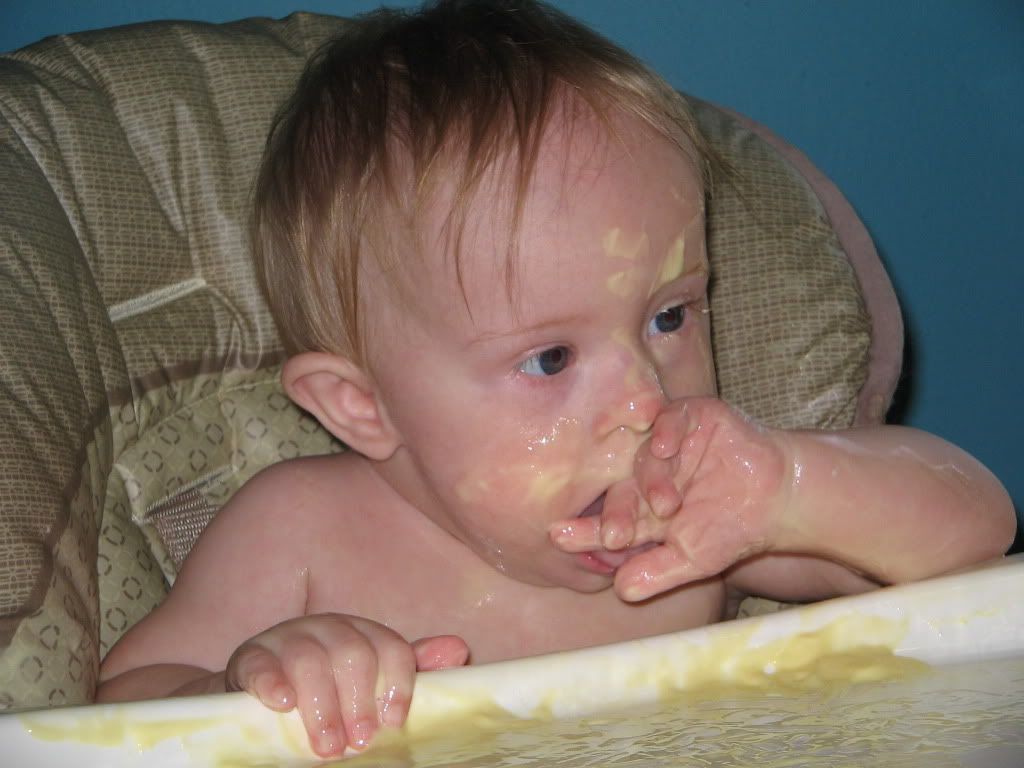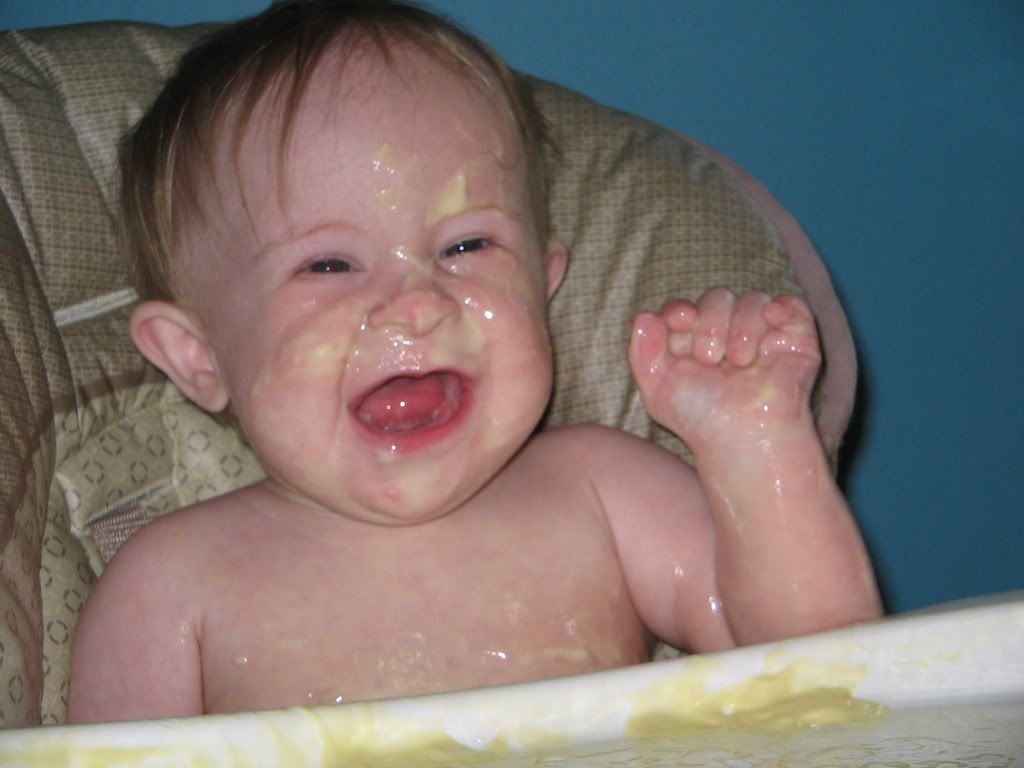 A short video of Gabriel's feelings
Before losing Daddy's Livestrong hat at Meijer today, Gabriel enjoyed sleeping with it in his mouth... Mental note, run to store tomorrow and replace Daddy's hat.