Shortly after having Gabriel and finding out he was blessed with Down syndrome I attended a Down syndrome conference in Chicago with West Michigan Down syndrome Association. I met two women who's little ones had just had AVSD repair. They have been an amazing source of inspiration and understanding in my life.
Cathie Thomson is the proud mother of Ian and Cathy Harm Thompson is the proud mother of Lily. Both women live in Ill. Cathie happens to have family who live close to us. Gabriel and I got to meet her, Ian, her two other lovely children and her mother today. Gabriel and Ian shared toys and watched each other a lot.
Gabriel must have been paying close attention. Ian sits on his own and holds his own bottle. Sure enough when we got home Gabriel sat for 5 minutes on his own. Later in the evening I set his bottle beside him like I do every night to see if he will pick it up. Not only did he pick it up but he fed himself. He fed himself 3 bottles this evening.
Cathie's daughter took a lot of pictures so I did not take many. When I get them I will post them up on here as well.
Really quickly before we go to pictures... Many of you have seen that Adrienne leaves me messages on my blog. Her little son Bennett had his AVSD surgery this morning. He appears to be doing well. Please keep them in your thoughts! I just read his blog and he is now off oxygen and holding strong. Good job Bennett!
Gabriel and Ian checking things out -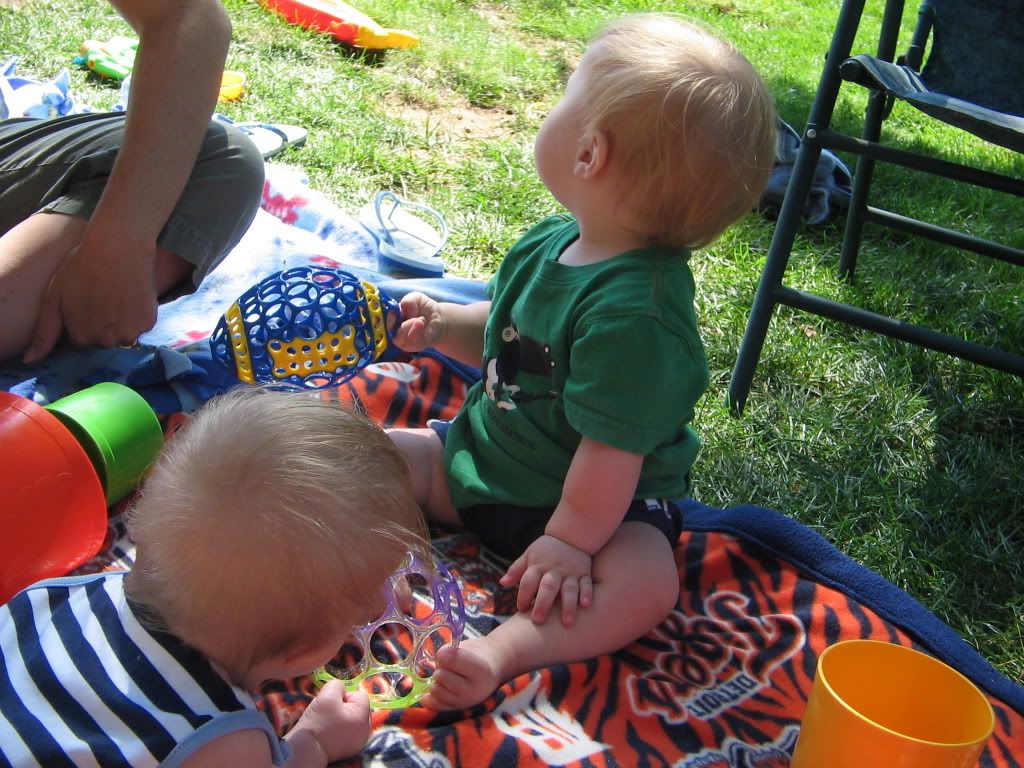 Gabriel and his crabby pants watching Ian -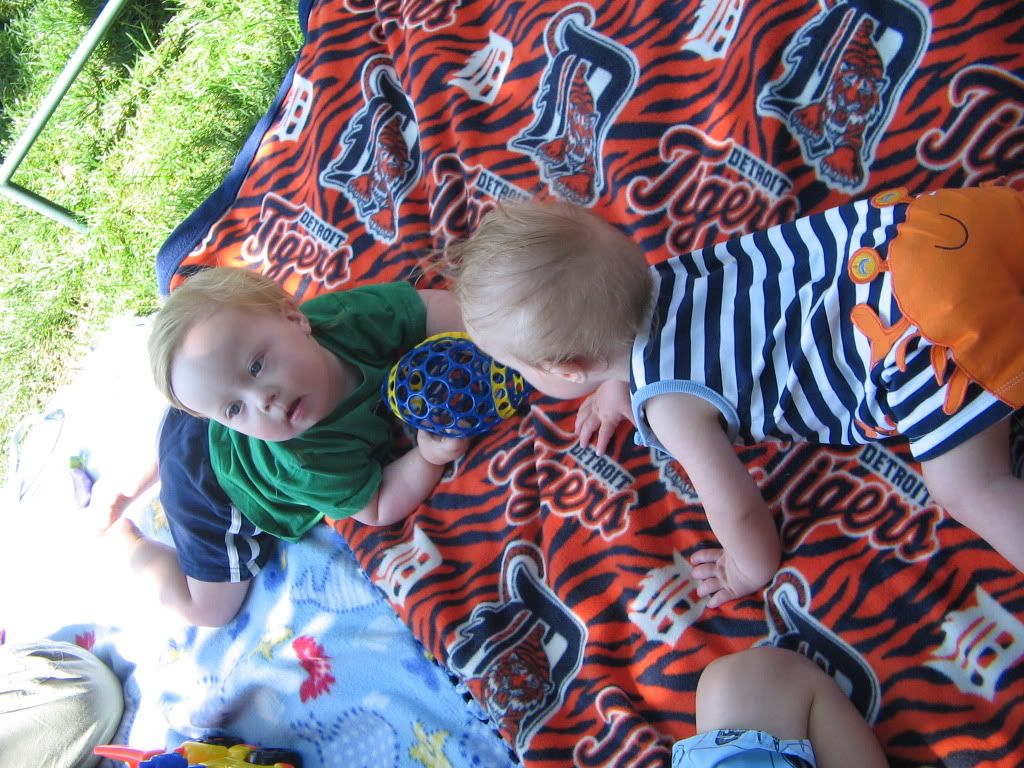 The boys sharing toys -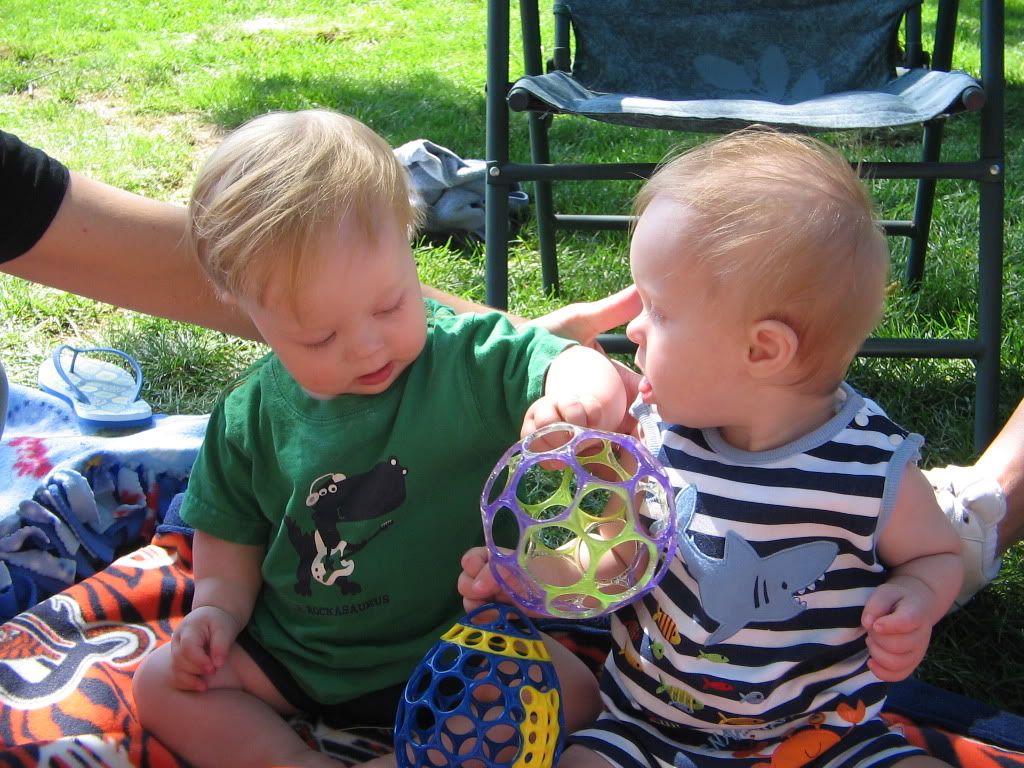 Gabriel holding his own bottle -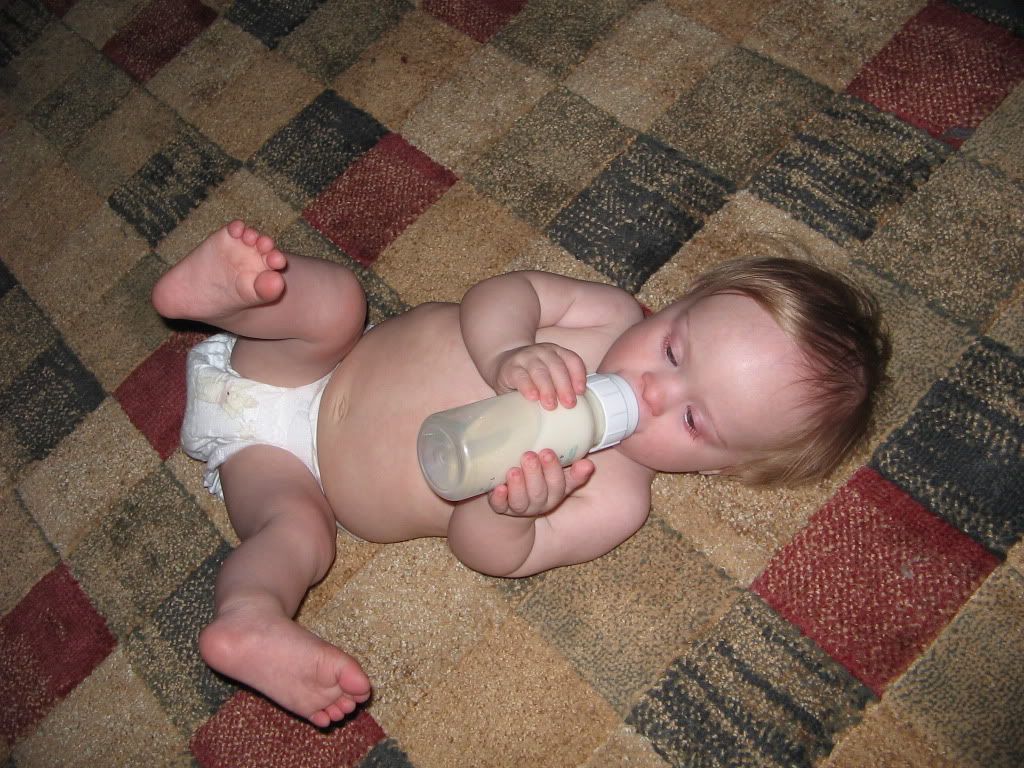 Sorry about being sideways -