One week from today I will be back to work. Things are going to get rough around the house again. I am back to work March 31st and April 1st. Spring break starts April 2nd so we will get our feet wet for two days before having another week off.
Isabella is not sleeping through the night yet. She is up 2+ times a night. Sometimes I can feed her and she falls back to sleep while others she is up for a few hours. Soon we will get there. Isabella is sleeping in the bassinet in our room right now. She will be sharing a room with her big brother once she sleeps through the night. I don't want two up instead of just one right now.
Isabella is a pretty strong little girl. She loves to hold her head up during tummy time so that she can see what is going on. She is rolling from her belly to her back when she is tired of tummy time. I have not been able to get the tummy time mat out because I worry about Gabriel hurting her. Gabriel wont dare let me leave him in the living room while I work with her in another room. So for now tummy time is on the couch with mom hovering.
Gabriel is doing very good. Today during therapy we worked on his eating. That is the only skill I am very worried about with him. His main diet consists of Pedia Sure and Milk (from the bottle because he has not mastered the sippy cup or straw). He will just about any flavor of yogurt and pudding but only when HE wants to eat it. He is very picky on the texture of foods. I am hoping to get him off the bottle and off the Pedia Sure before he is two years old.
My little man being funny in his bath tonight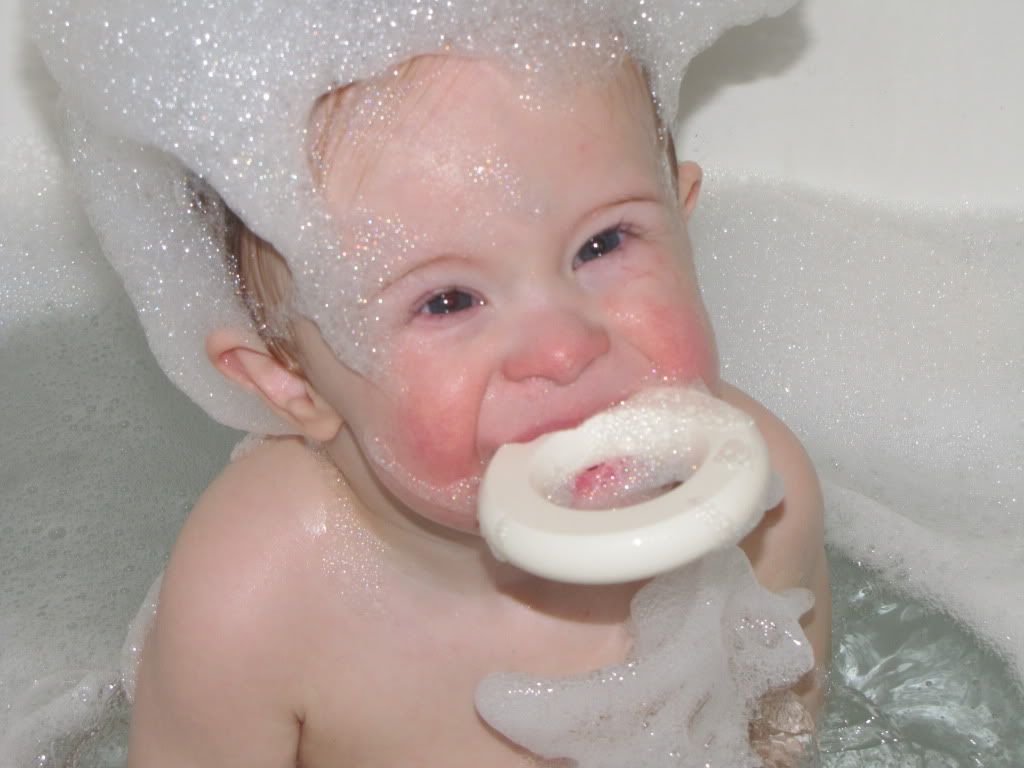 Who other than my little man can sleep like this?
My little girl is growning so fast!