Great-Grandma went back to Port Austin on Monday. Uncle Nick and Cindy left to fly back to Denver on Wednesday. Gabriel and Isabella have been hanging out with Grandpa, Grandma and Aunt Brett. My family has been so helpful. Isabella is still up from 11pm-1am and again from 4am-6am (she sleeps almost all day of course). It is pretty hard on me to not get any sleep and to function as if I have lots of sleep.
Goodness, it feels like I live in hospitals. They just took Gabe back for his left shoulder surgery. What are we thinking having shoulder surgery with a new baby? I know we were thinking that we needed to do the surgery when I am around to take care of the kids. We also know that Gabe needs to have his right shoulder and knee done at some point soon. Gabriel is going to have to have eye surgery this year... AHHHH! I am going to become a permanent fixture in the waiting room.
I am happy they were able to "block" his shoulder. There was some question as to if they would be able to because of the damage that was caused when his last left shoulder surgery went wrong. The block that they do causes his shoulder and arm to become numb for 12-24 hours. It helps with pain.
Gabriel and Uncle Nick
Gabe this morning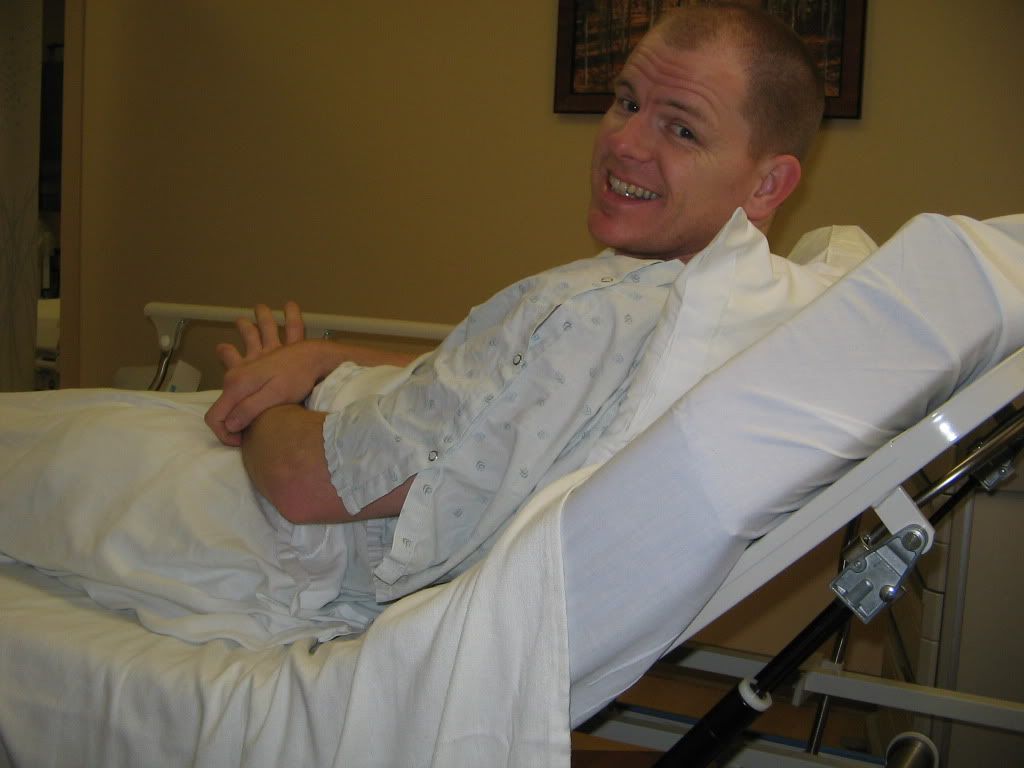 Gabe and his sexy new hat (I hope I can get it off of him before leaving the hospital)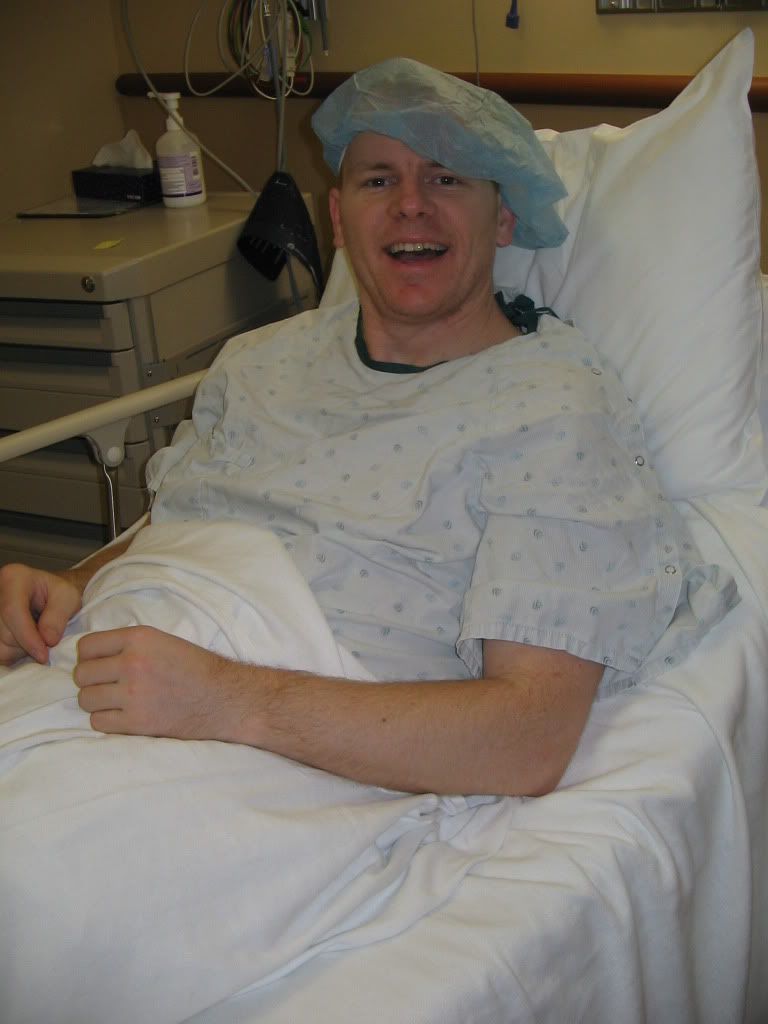 Gabe after getting GOOD meds for his shoulder 'block'