Even sick Gabriel had a smile on his face. Poor babies nose was trying to run off his face.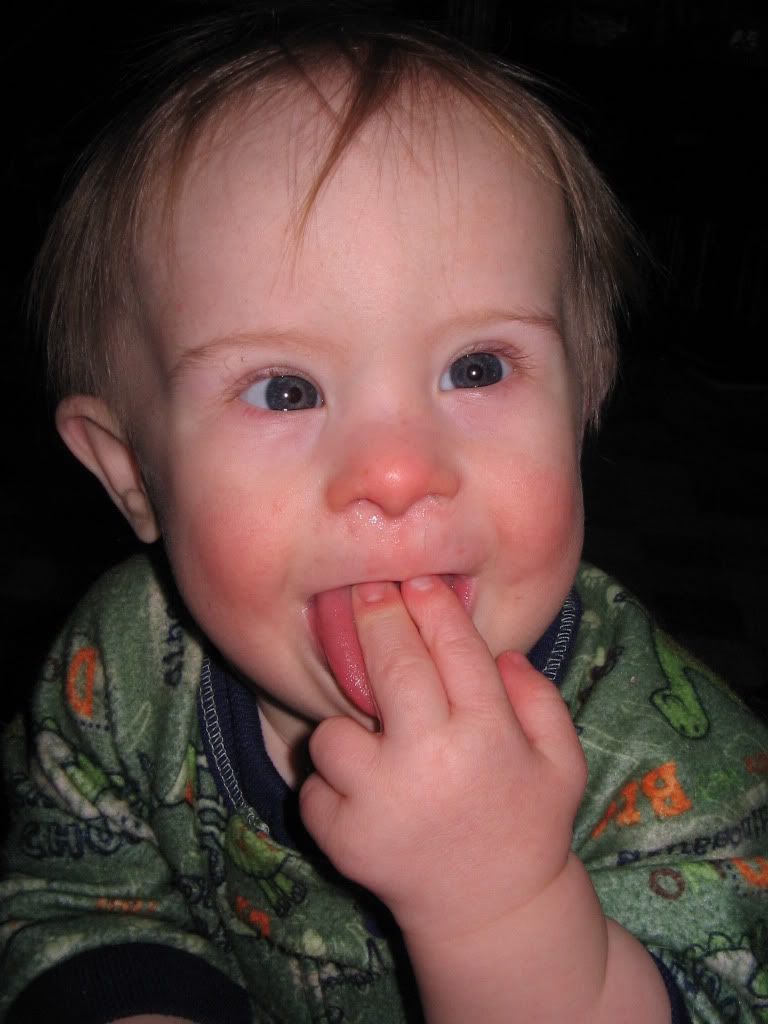 The weather was amazing today! We decided to put Gabriel in the leaves. He hates them, he won't put his hands down. I decided to dress him in his Halloween costume (it has gloves) to see if he liked that better. Here is the result.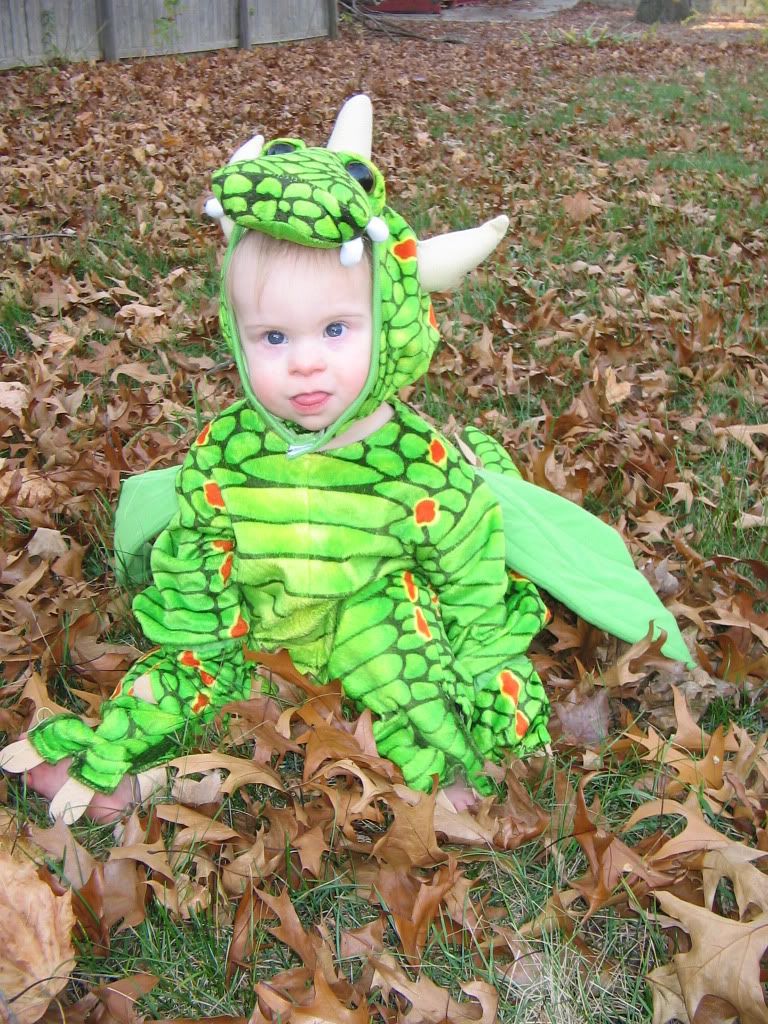 Even though the Vikings are not playing this weekend we had to dress in Viking spirit!