All 4 cats sleeping on our bed last night. Needless to say, they were kicked off so we could sleep.
Brown - Kitten (the oldest, she rules the house, just ask her)
Brown and white - Neko (Neko is Japanese for cat, she is kitten's favorite)
Black and white - DoopieDo (the outsider, she came to us a lost soul and still has not found her place)
Orange - BigFoot (Gabriel's best friend, Biggie has 7 toes on each front foot and 6 on each back foot, he is the only male cat but whines the most)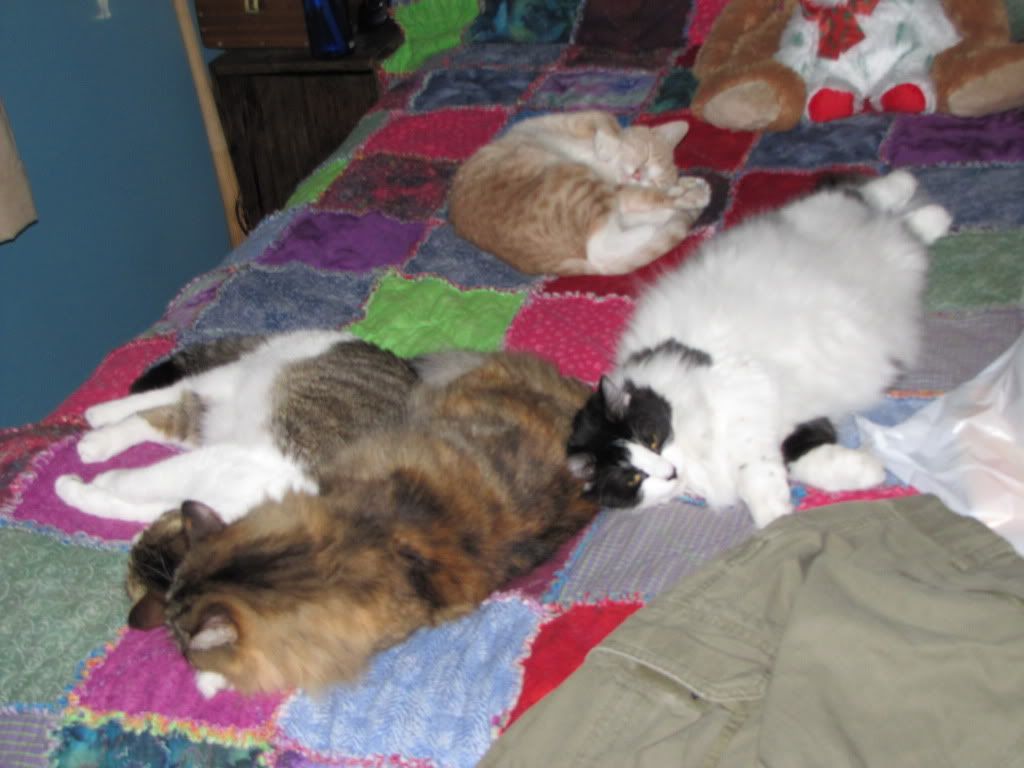 Great-grandma, Grandpa, Grandma, Great-aunt Billi and aunt Brett all made the drive in to celebrate Christmas today.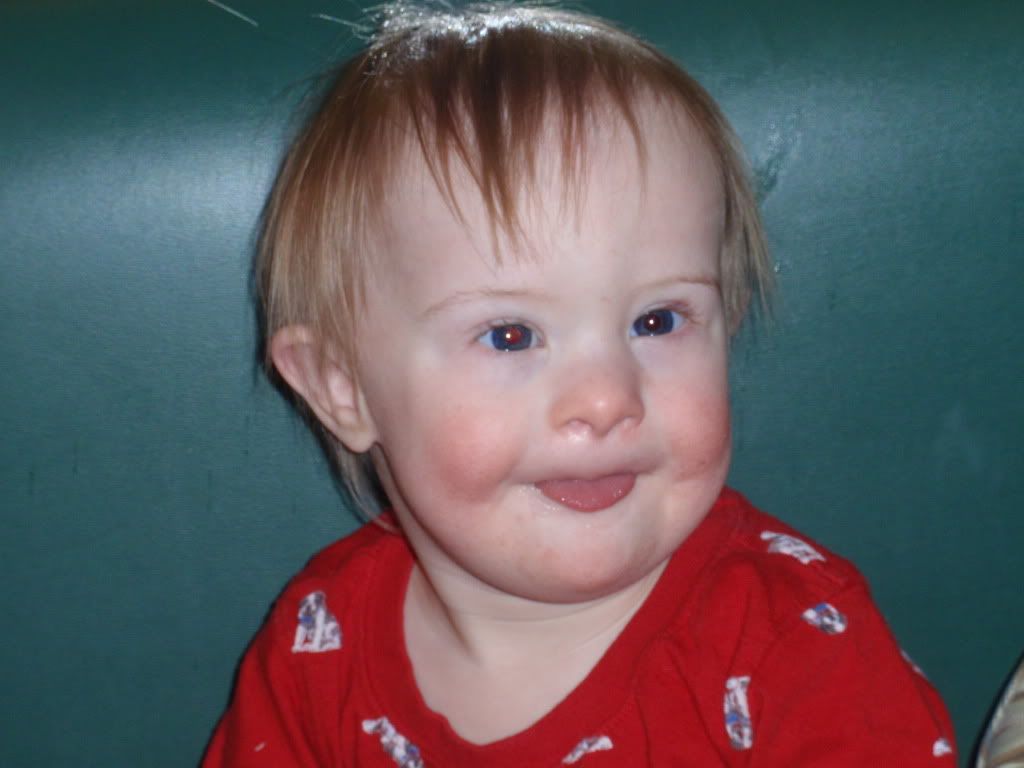 Great-aunt Billi and Gabriel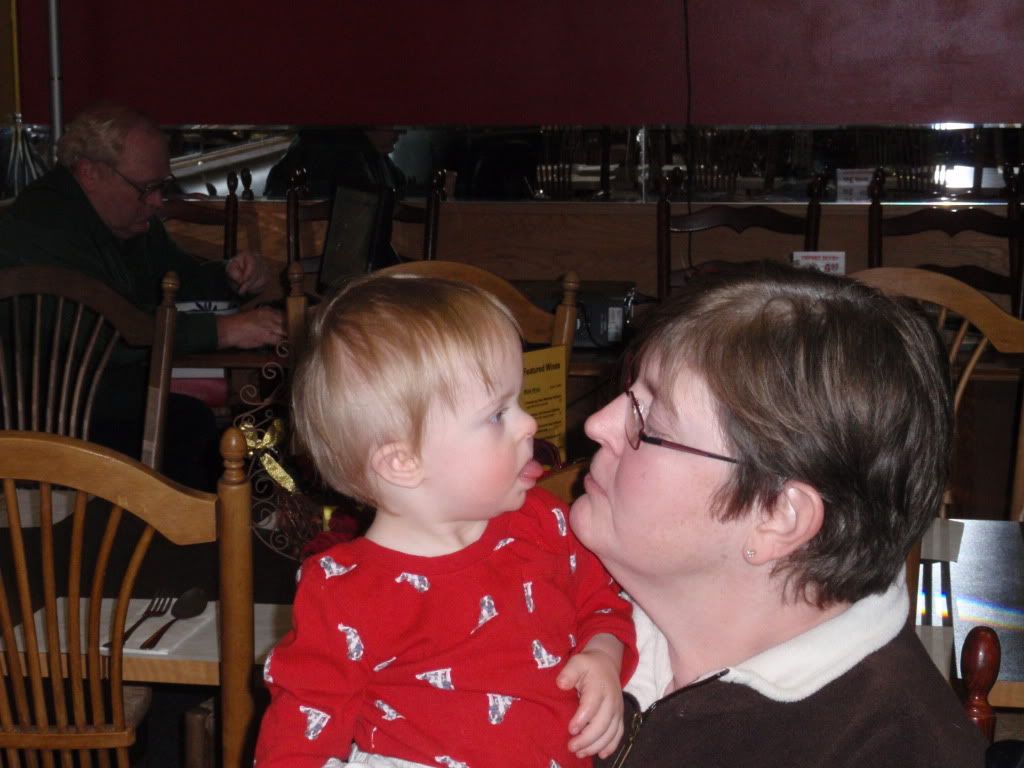 Great-grandma, aunt Brett and Gabriel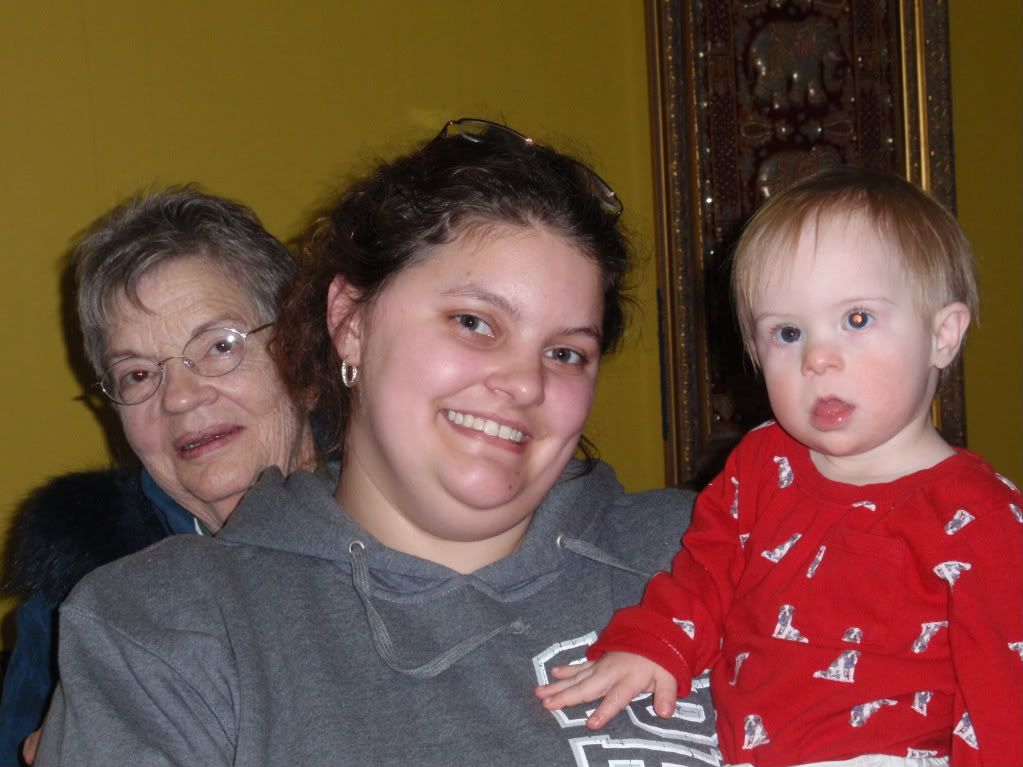 Aunt Brett, Grandpa and Gabriel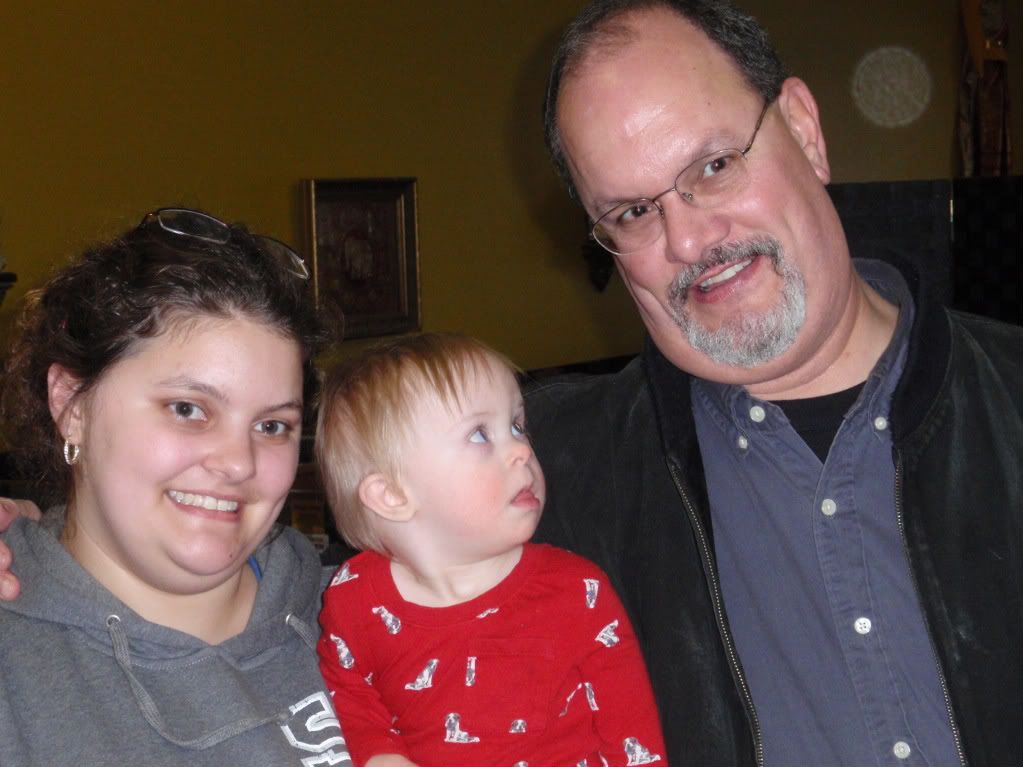 Aunt Brett, Grandpa, Crazy Man in the background and Gabriel
Grandma and Gabriel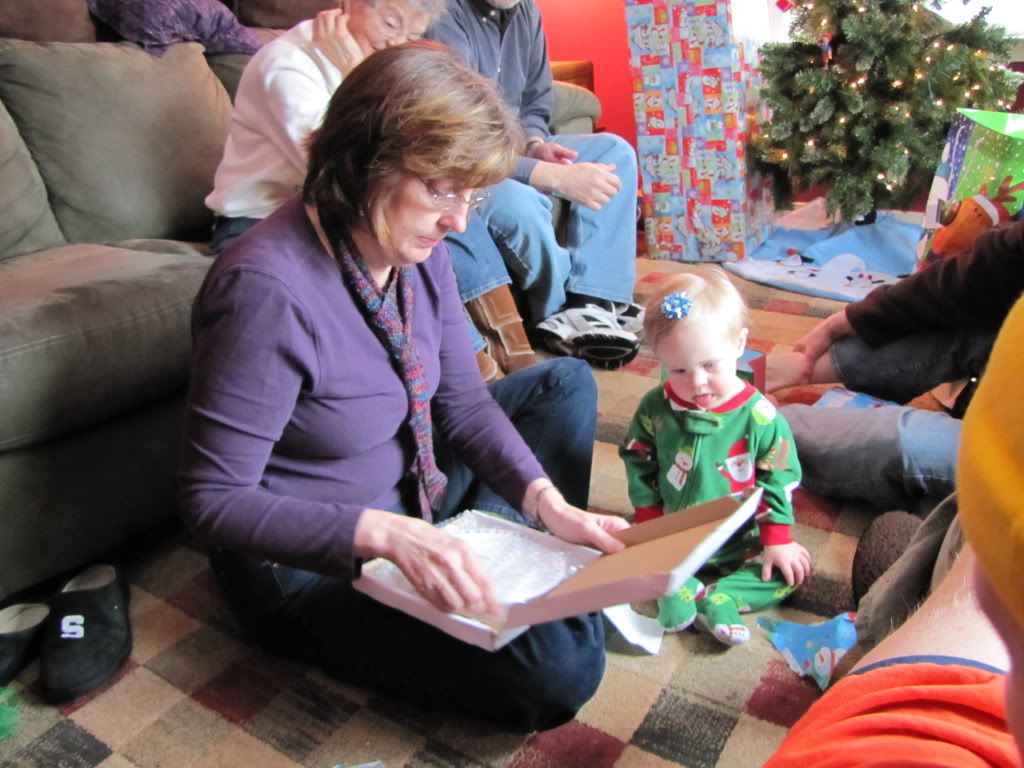 Opening gifts time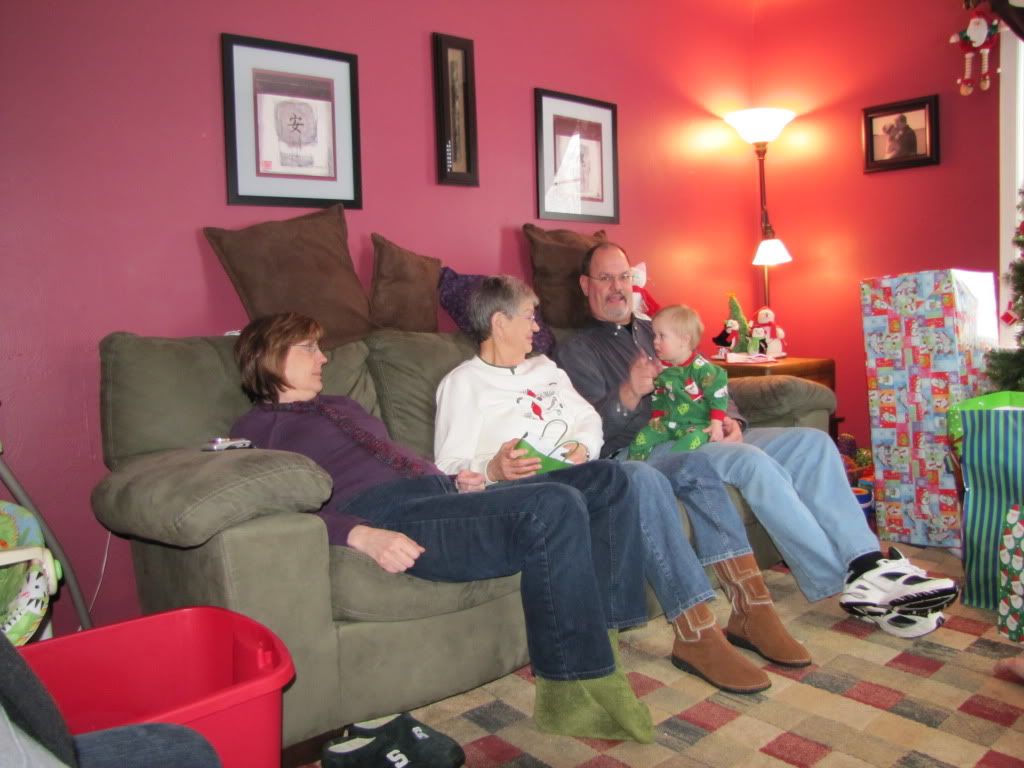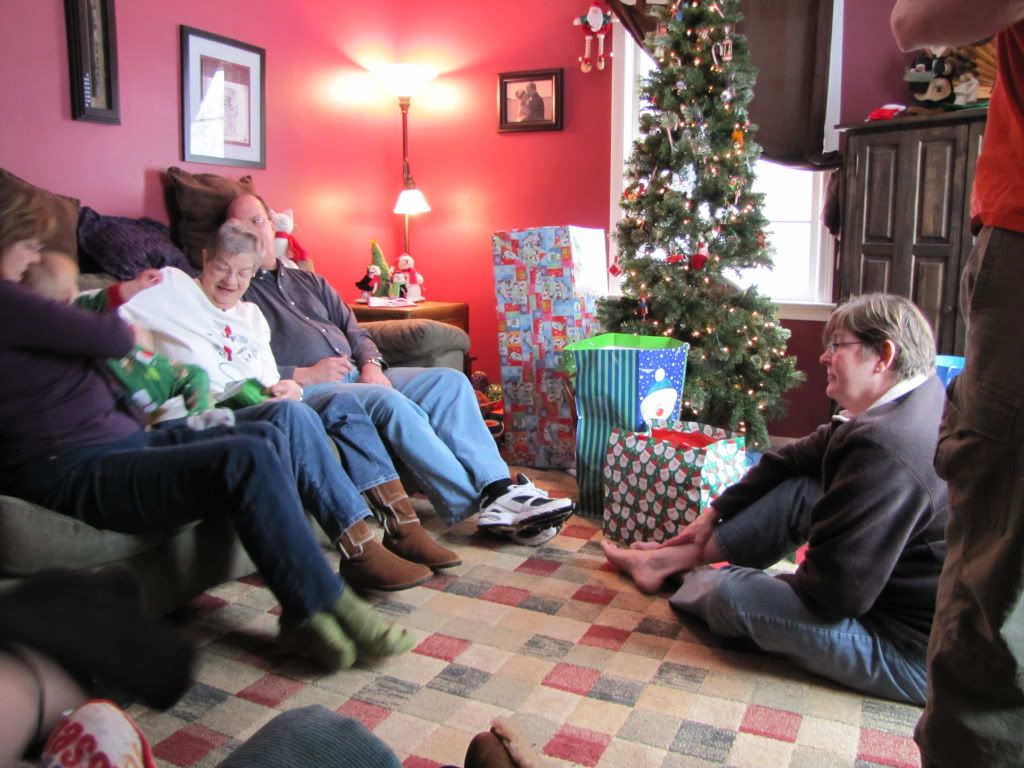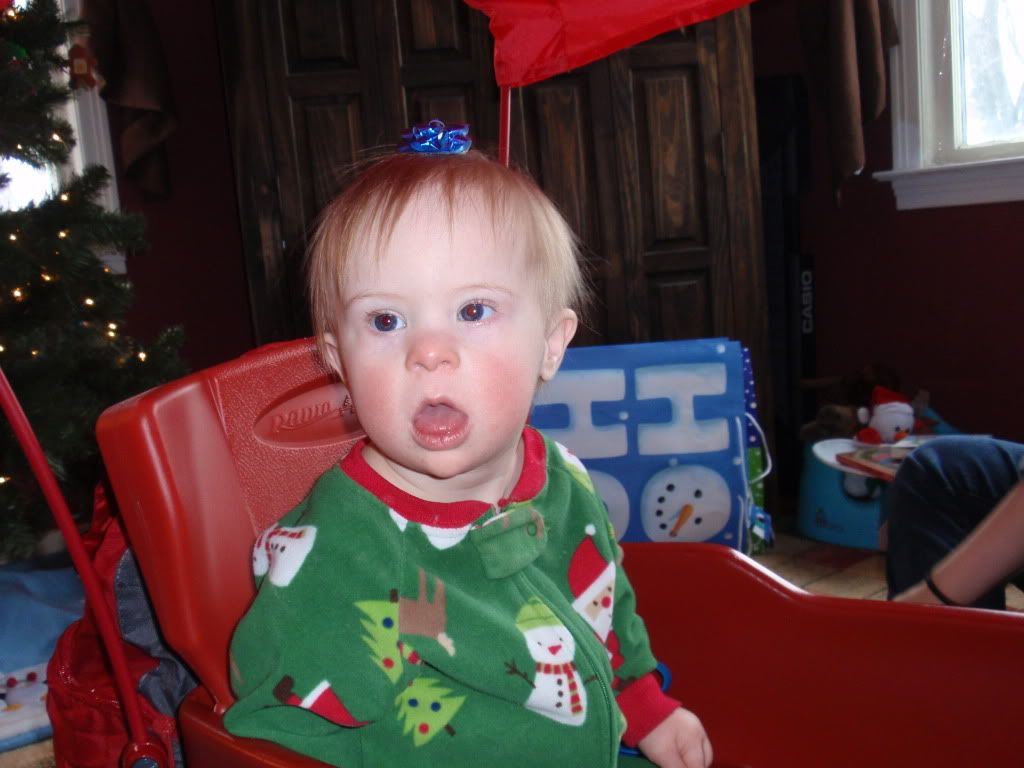 Kitten wants to make sure everything is safe before Gabriel is allowed to use it! Ya right she just wants to see if she wants it for herself.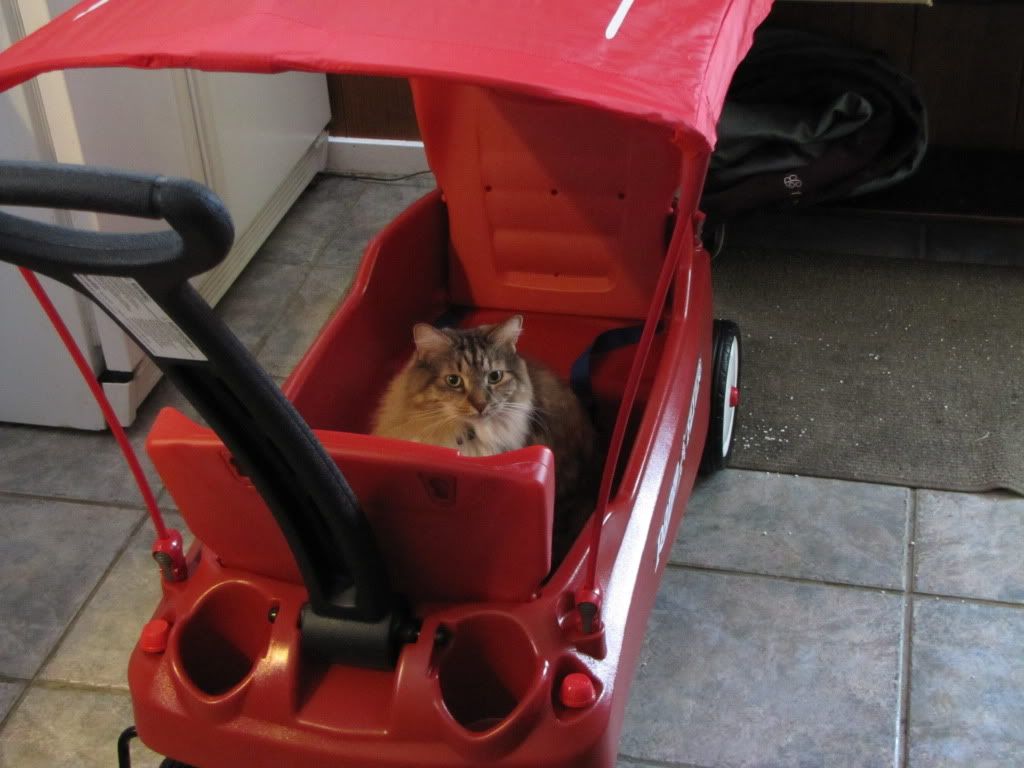 What another great day.