babycenter.com is a website that I use on a regular basis. They have many different groups of parents who have been in the same place as you have. They have boards for parents of children who have to have feeding tubes, children who have had or are going to have heart surgery, birth groups and most importantly an AMAZING Down syndrome support group.
The Down syndrome group decided to do a gift exchange. Gabriel was paired up with Mary Caitlin. Mary Caitlin sent Gabriel an amazing gift. Here are some pictures of Gabriel opening his gift today. We couldn't wait until Christmas as you can see ;)
An amazingly cute photo that Mary Caitlin sent with her gift to Gabriel.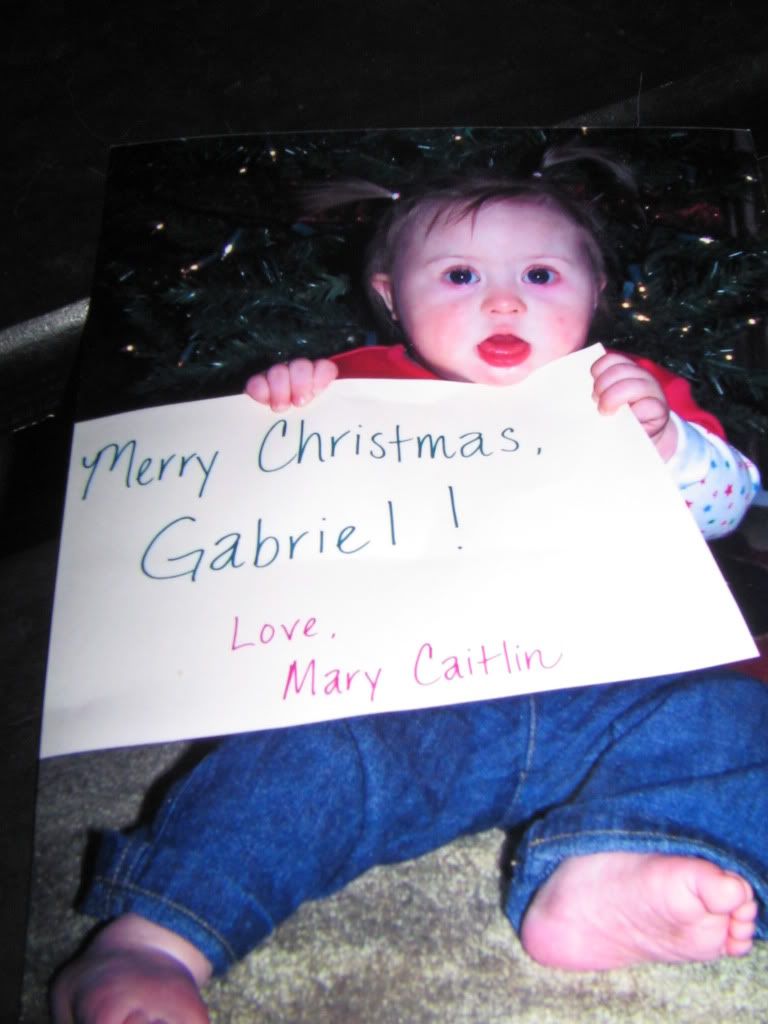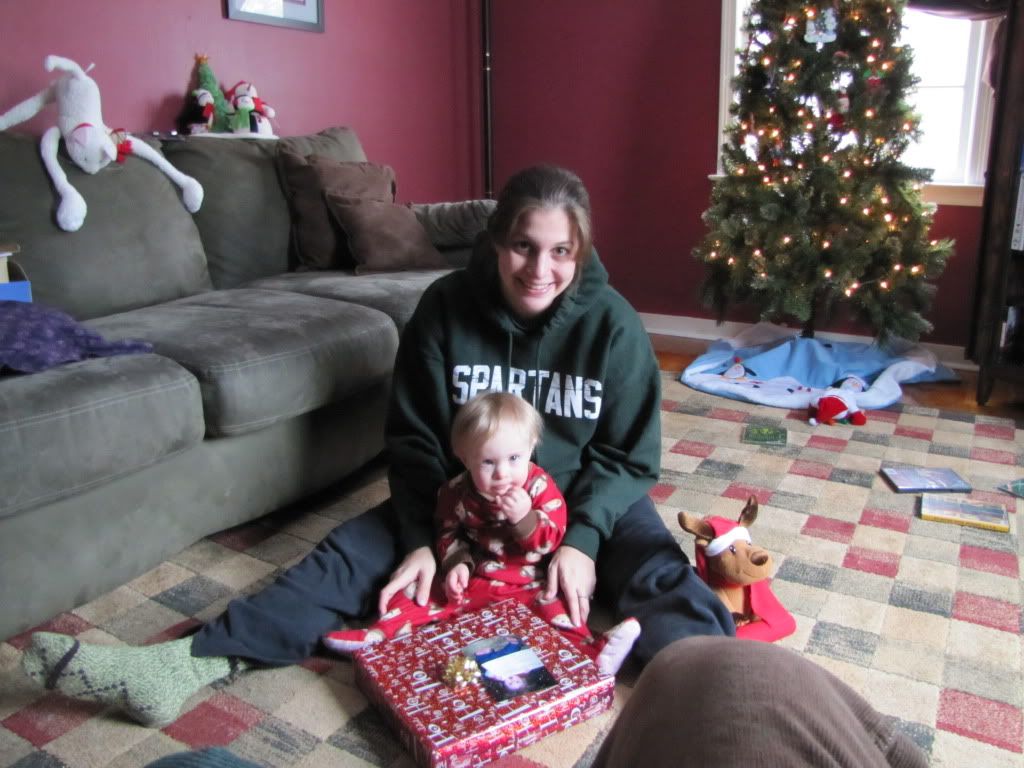 Someone loves his mommy :)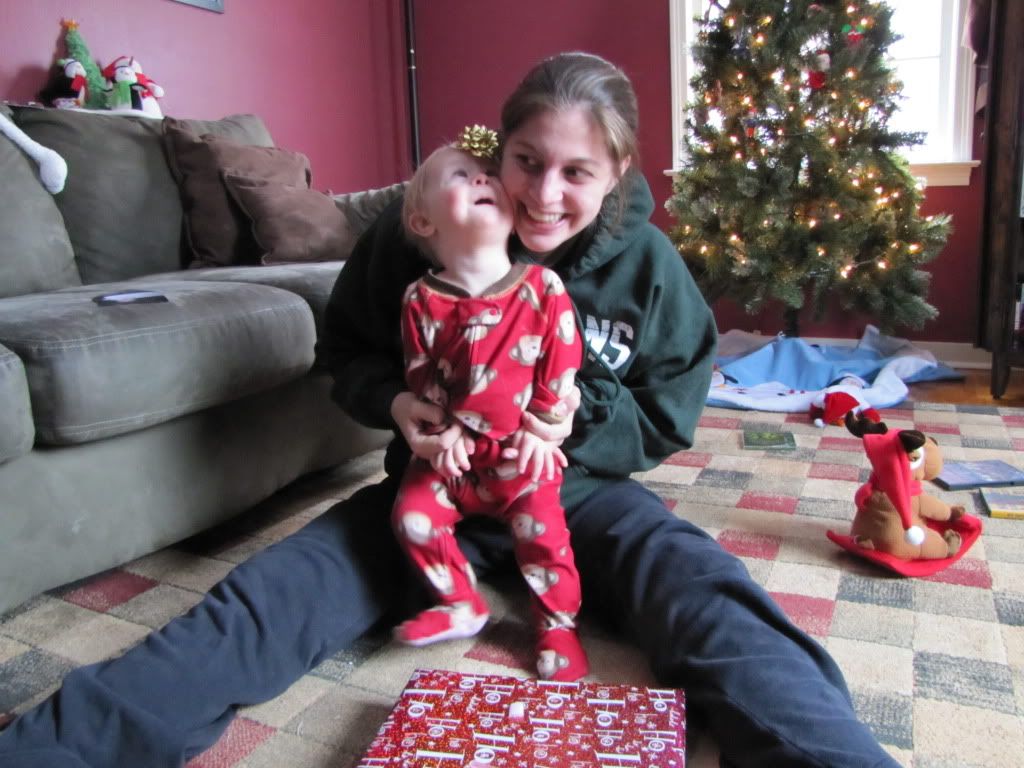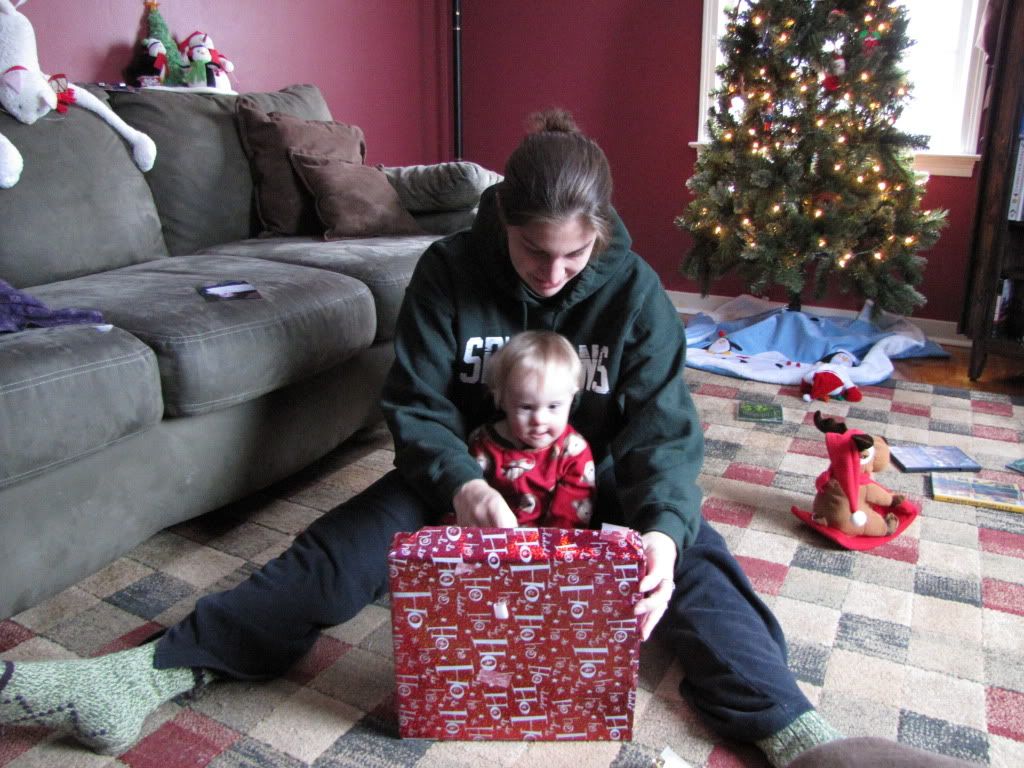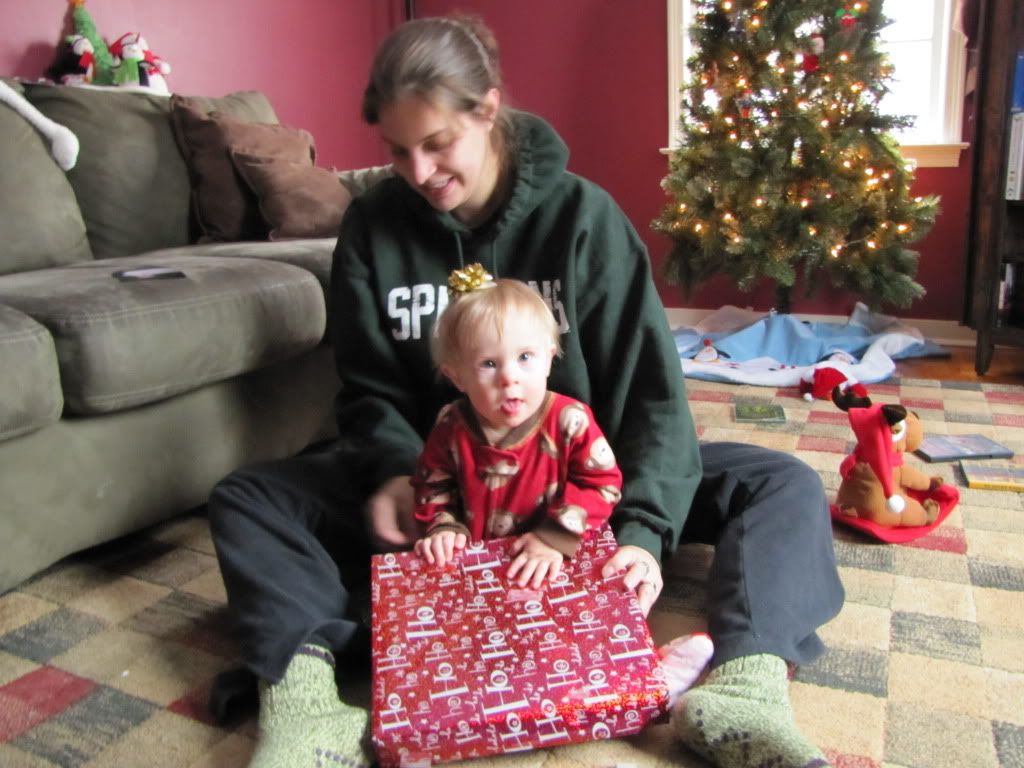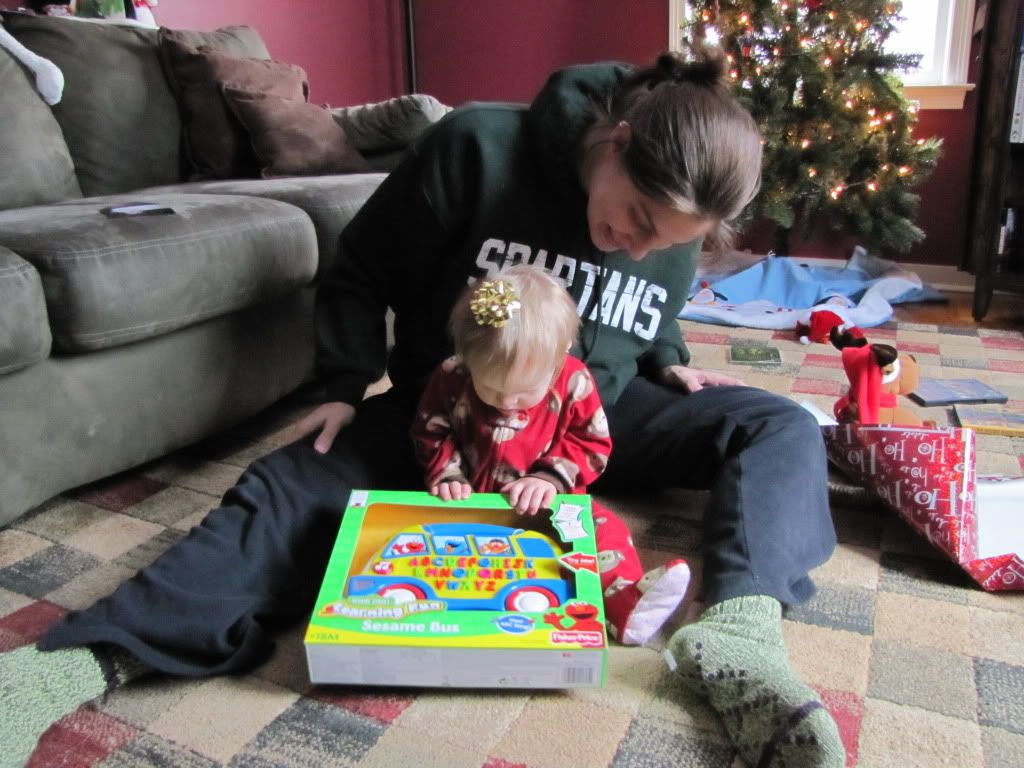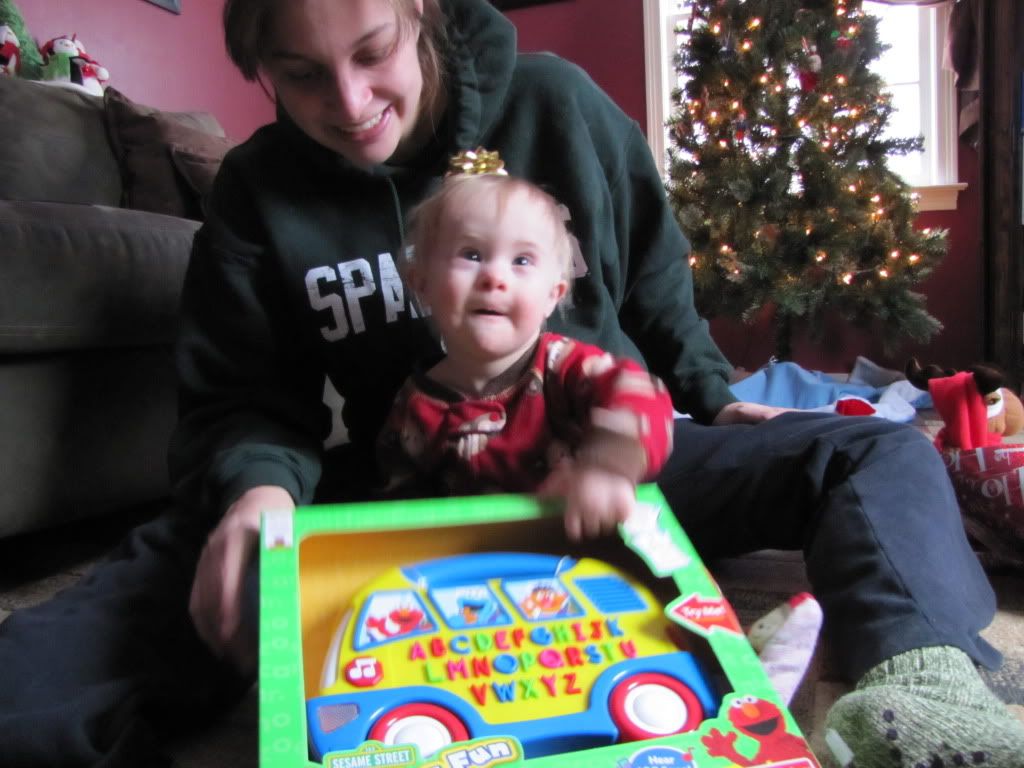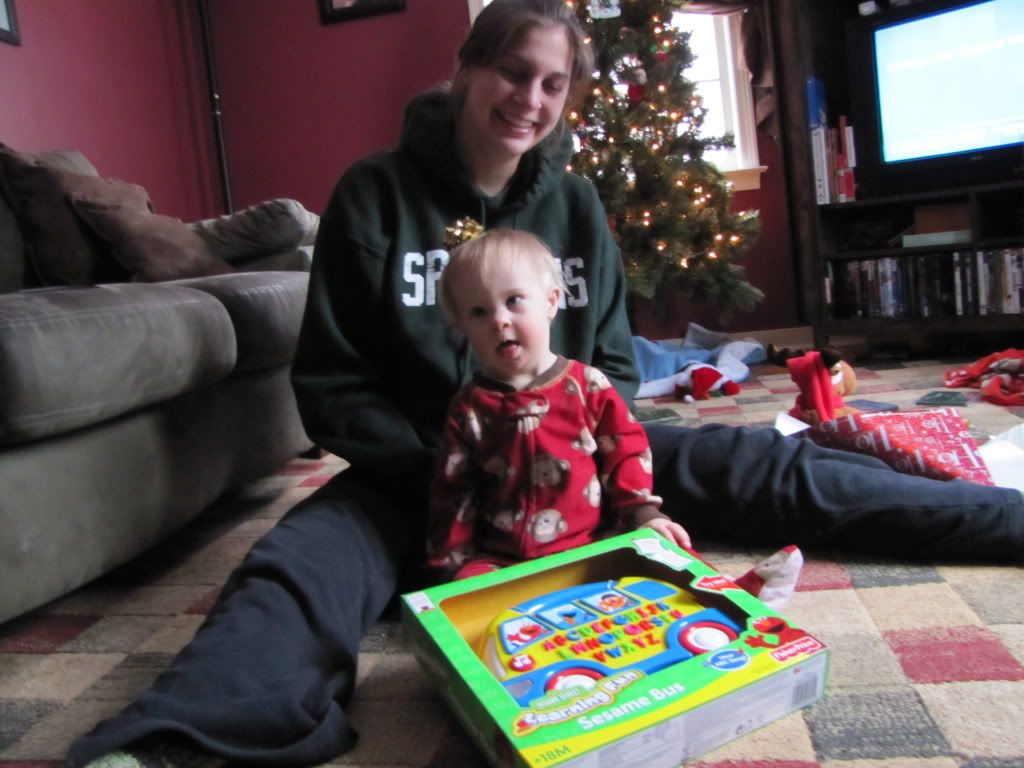 Dancing to EMO (Elmo)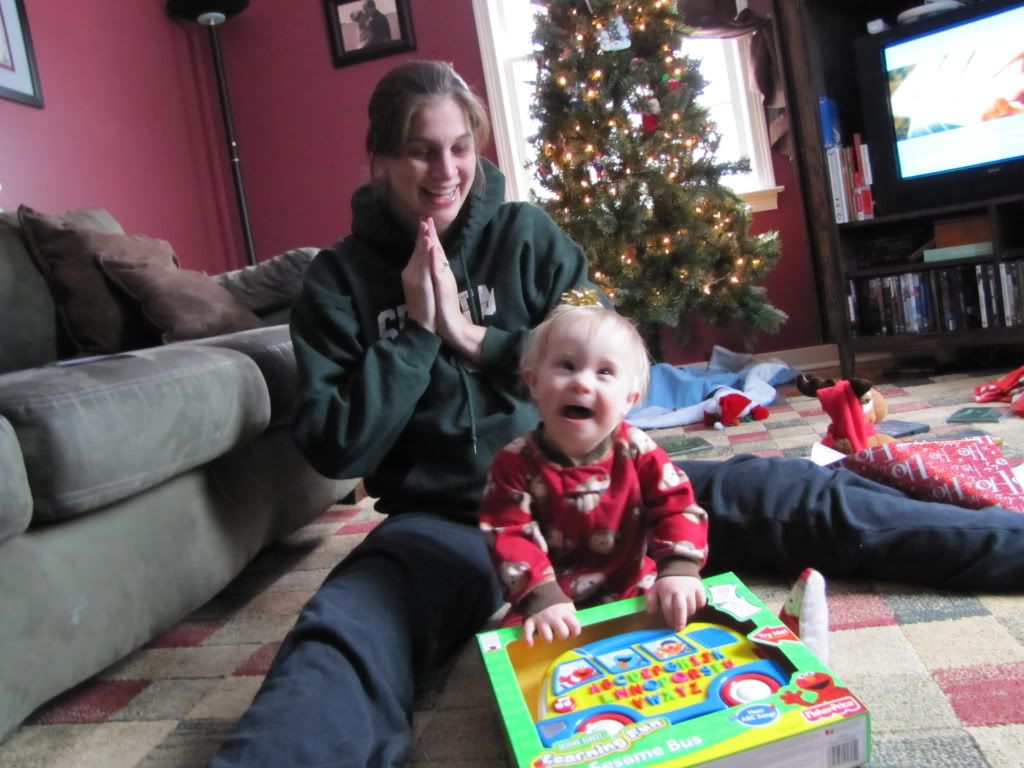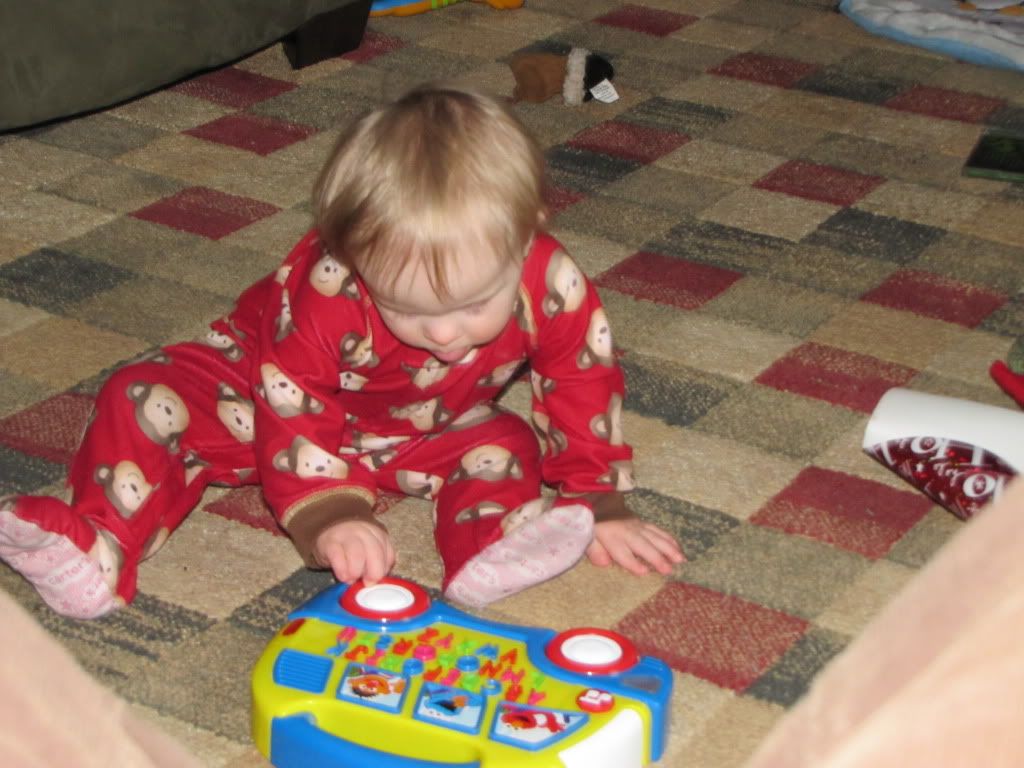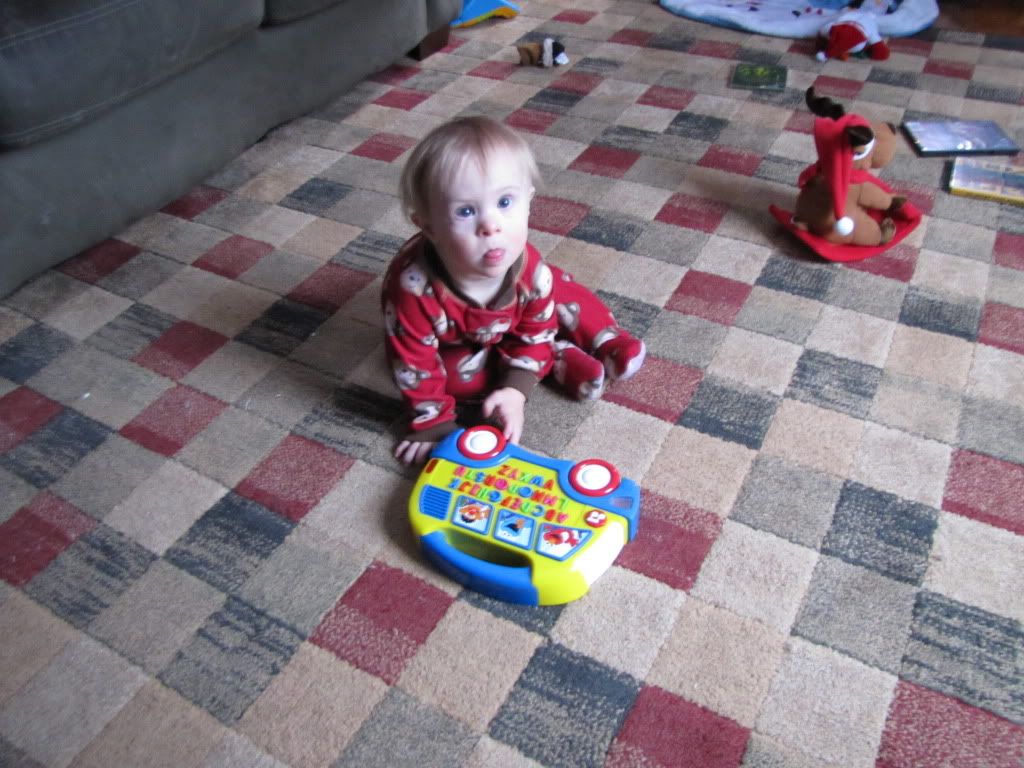 Thank you Mary Caitlin... Gabriel LOVES his gift!!!