Things have been very busy at our house. Gabriel has been working on walking. He is getting stronger and stronger each and every day. It is so amazing to watch him walk between Gabe and myself.
On Friday, I dropped Gabriel off for his Friday fun time with Adri. I wasnt feeling well when i got up and continued to feel worse and worse at work. I called my OB and explained the symptoms. They wanted me to go into labor and delivery as soon as I could. So, I picked Gabriel back up about 11am and dropped him off at Mimi and Papa's then headed to L&D. They ran a lot of tests and hooked me up the monitors. Isabella's heart-rate was a lot higher than they like to see. After the tests they decided that I had a pregnancy induced migraine and that I was in major need of sleep. As far as Isabella they gave me some food and that seemed to get her heart-rate down to where they wanted it.
I was sent home with directions to go to bed and not get up and do anything all weekend. Easier said than done when you have a little man at home work is working very hard on his walking skills. I am very lucky that I have a lot of support all around. My mother came up Saturday morning to help with things. I had an OB appointment today and I am clear to go back to work tomorrow. Isabella's heart-rate was very good today.
Here are some pictures from this week. We have yet to catch Gabriel walking on video. Every time we are ready to record he refuses.
Sheriff Buckethead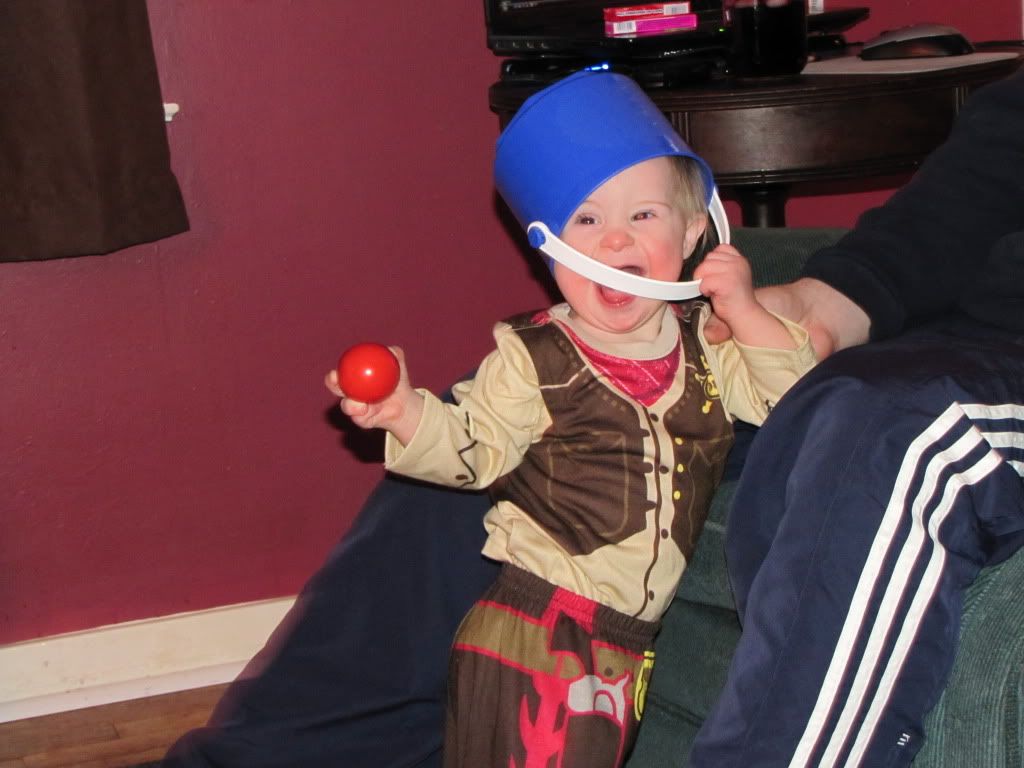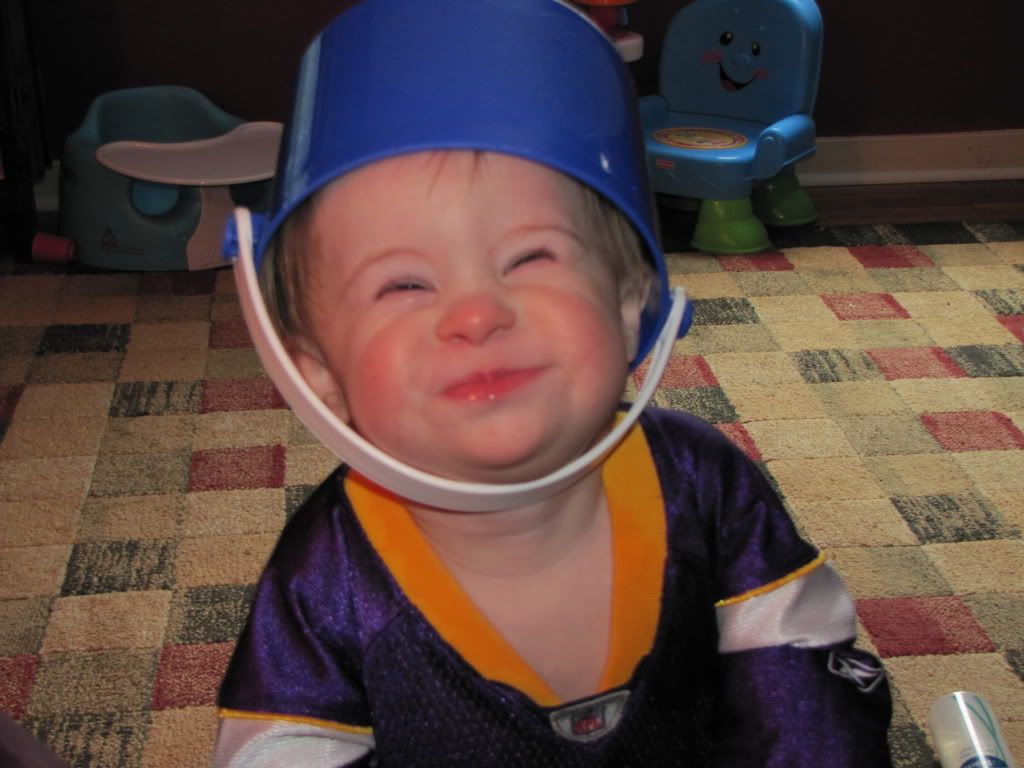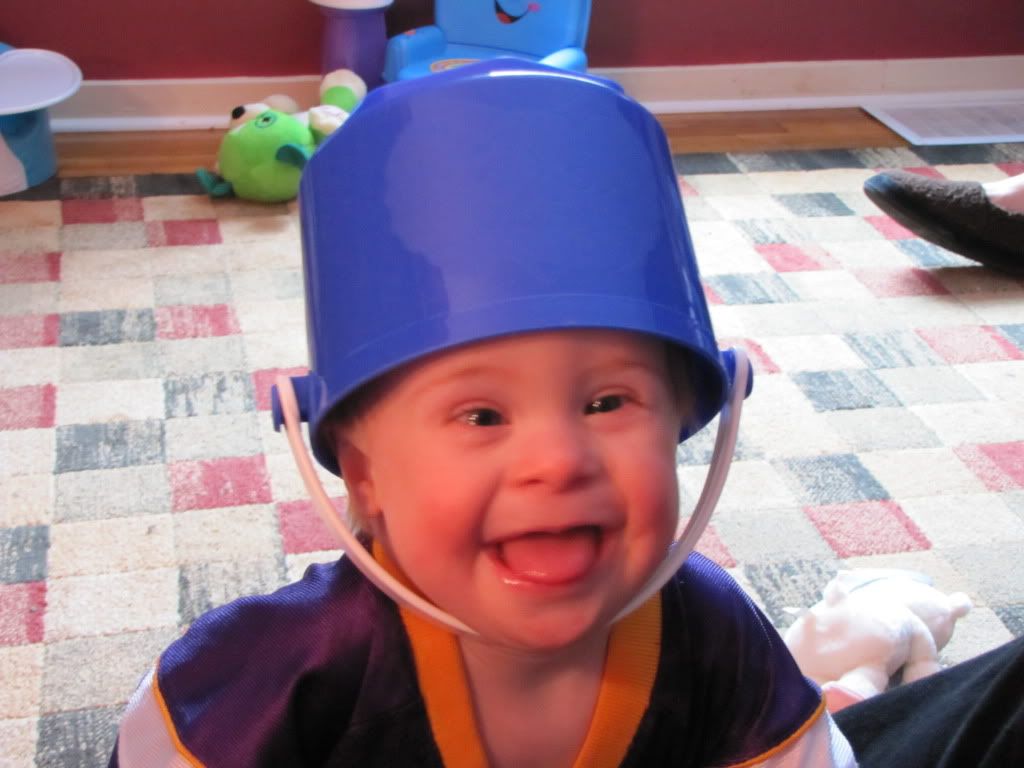 Naughty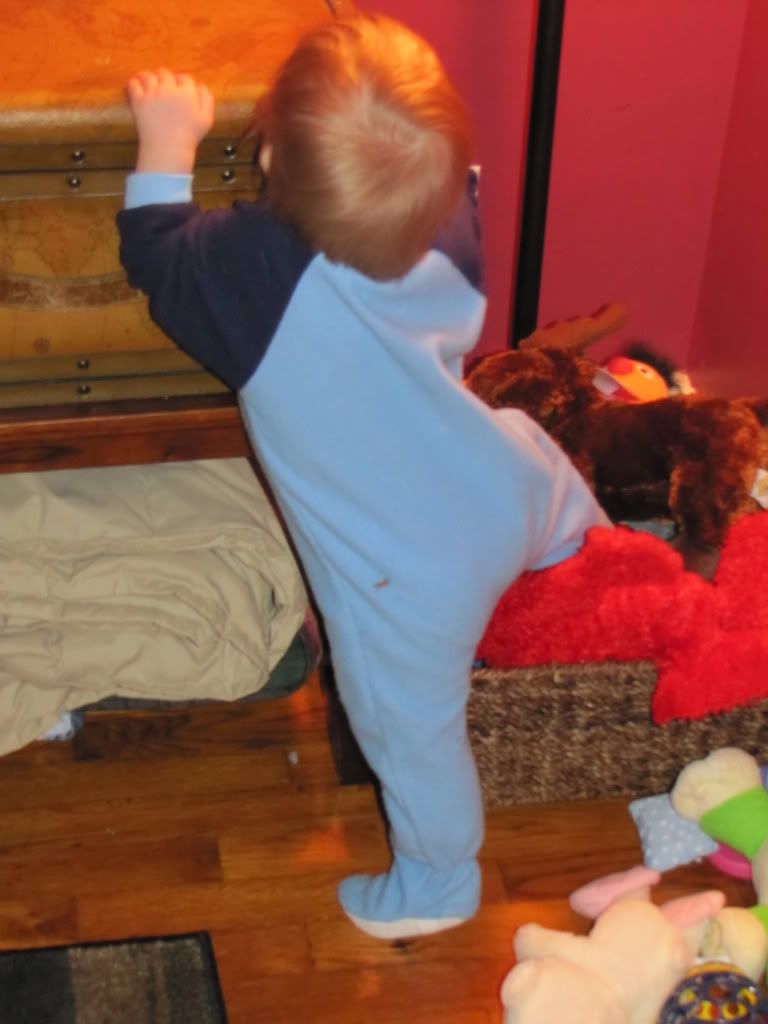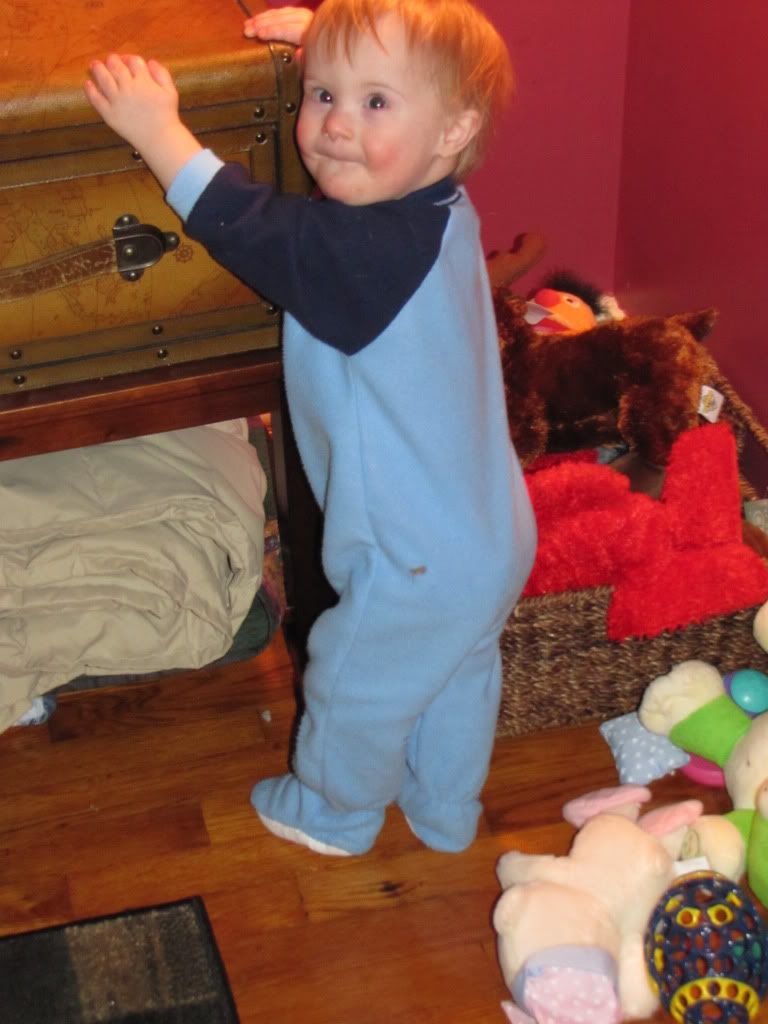 Friday with Adri - Thanks Michelle for the pictures!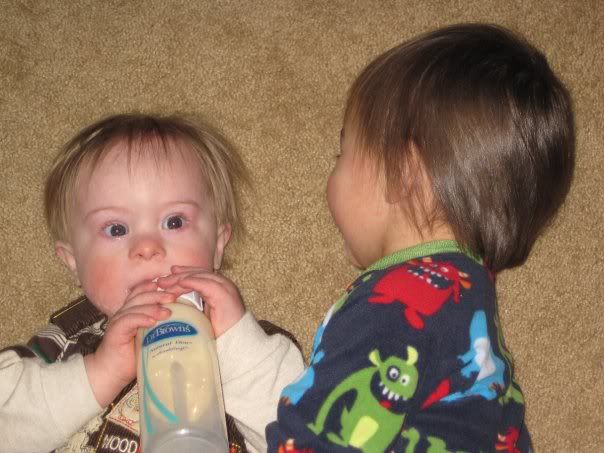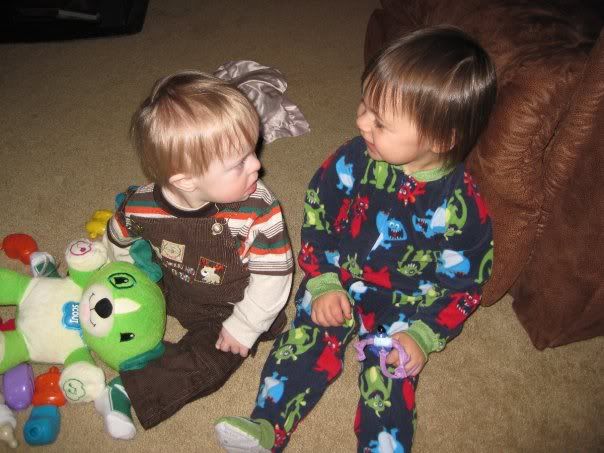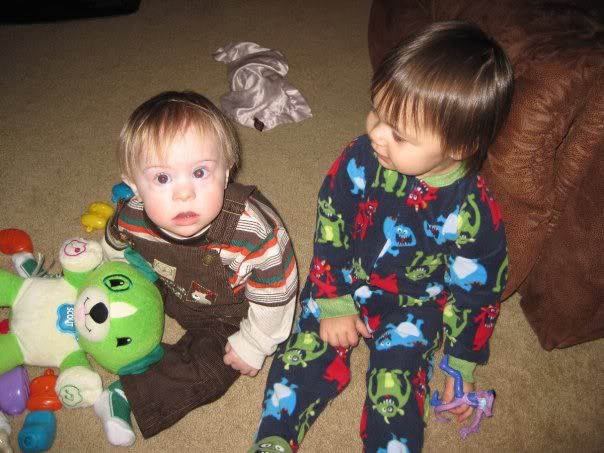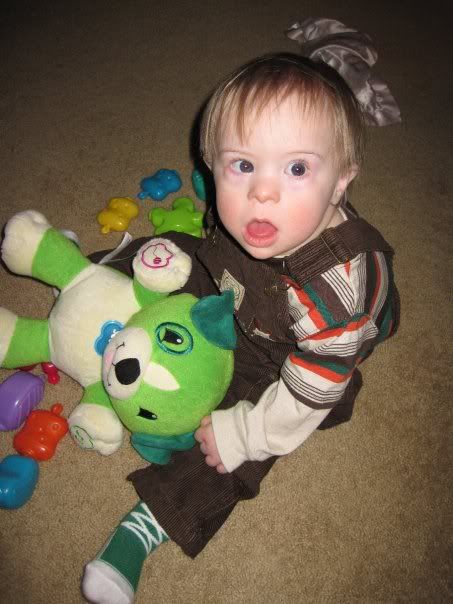 Viking Game at the Purdy house!!! THEY WON!!
Oddly enough Gabriel was not afraid of Gabe with his face paint on.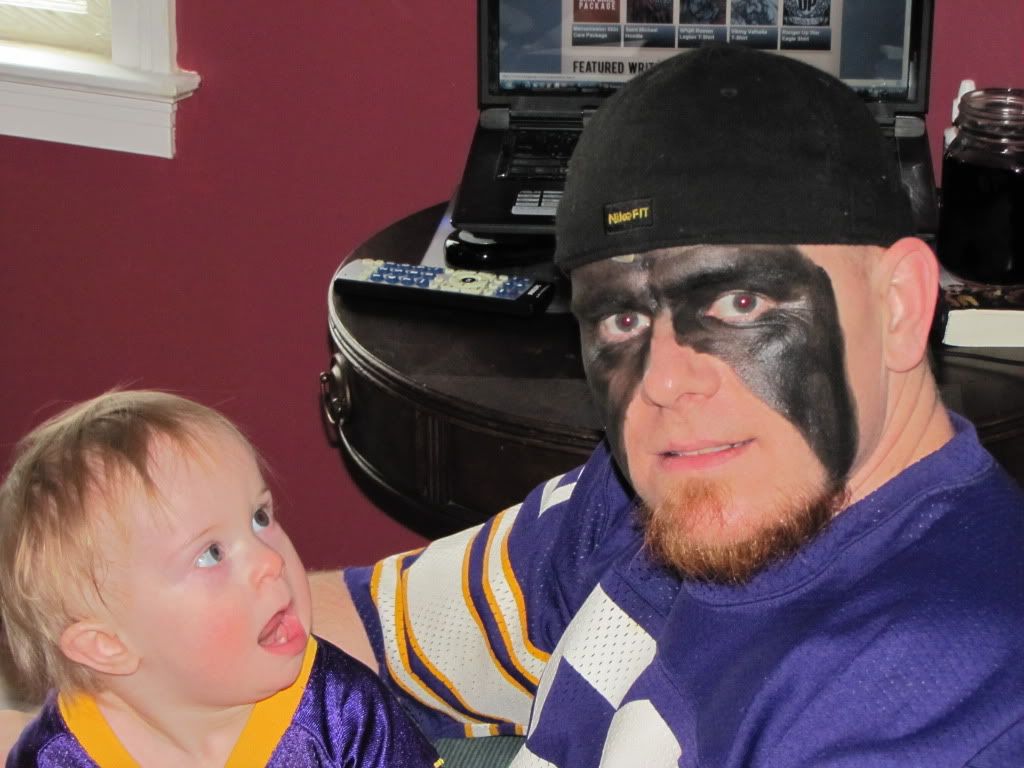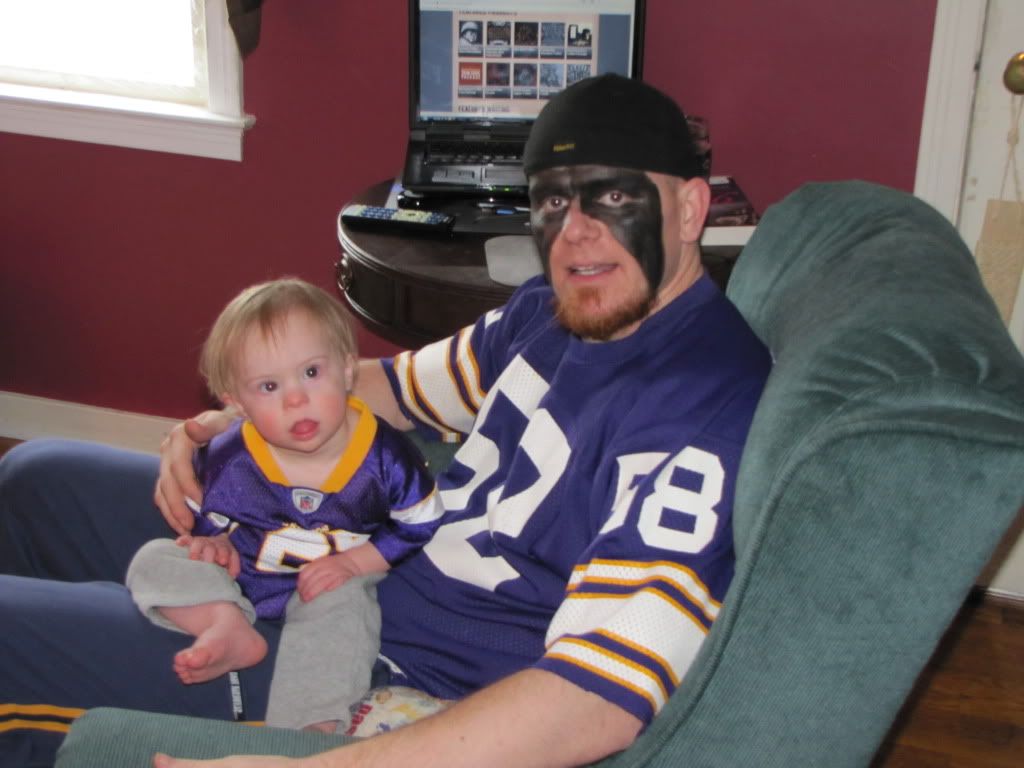 We even found Grandma a jersey!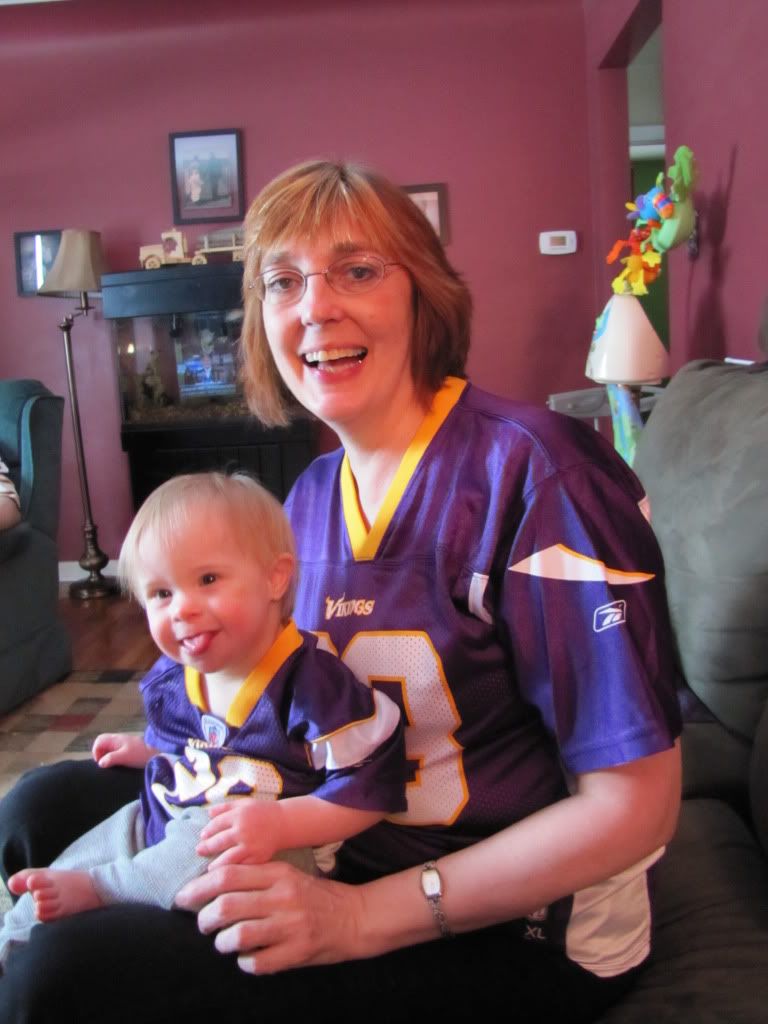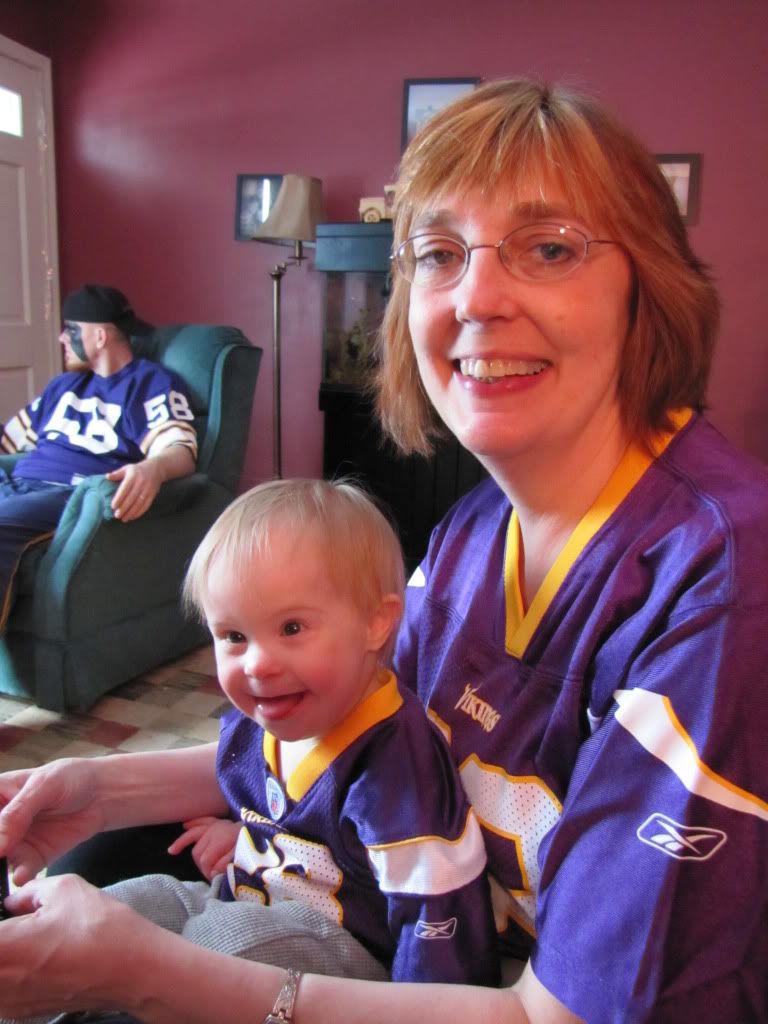 Isabella and Gabriel's room
Sleeping 1/3 of the bedroom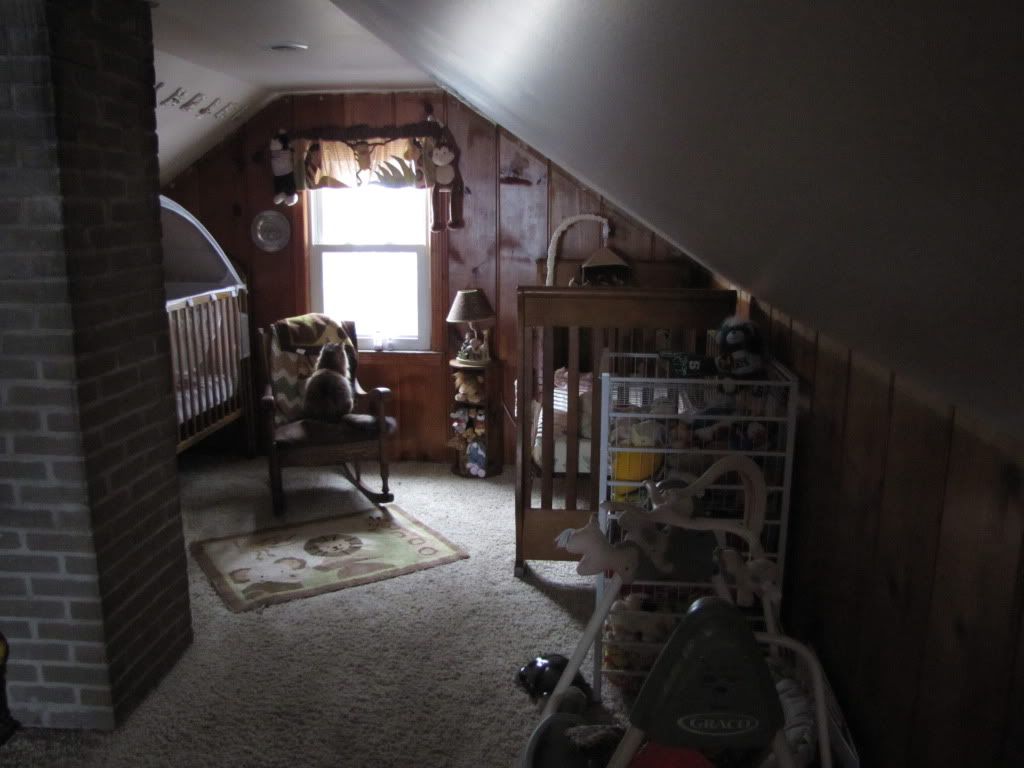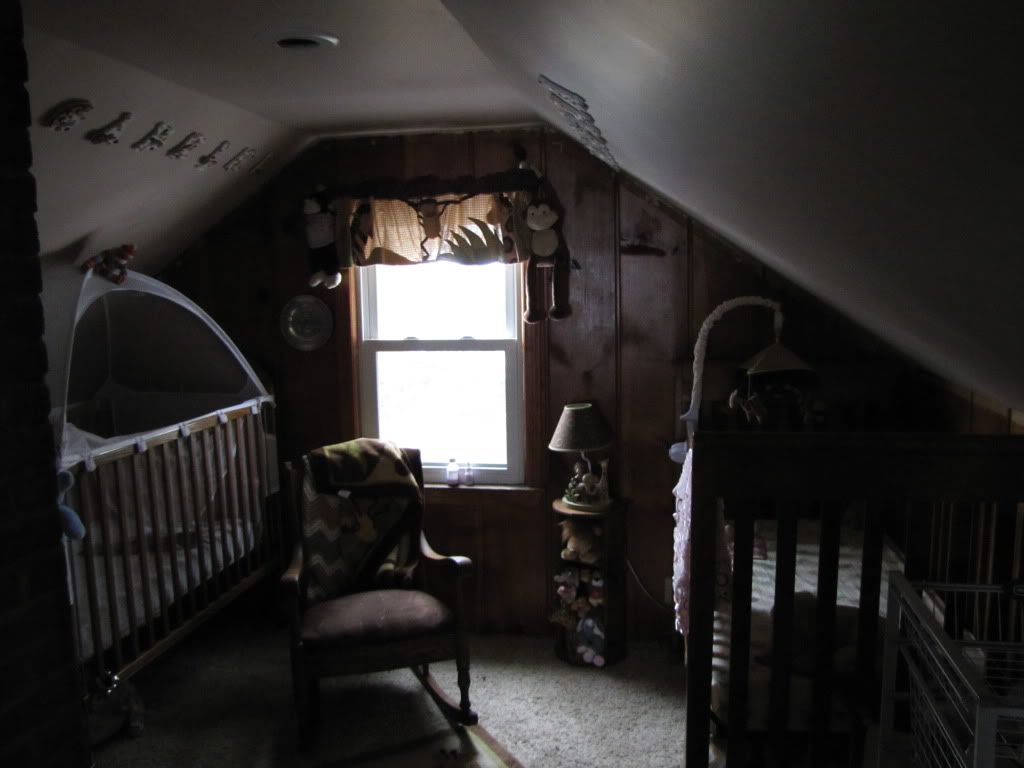 Gabriel's side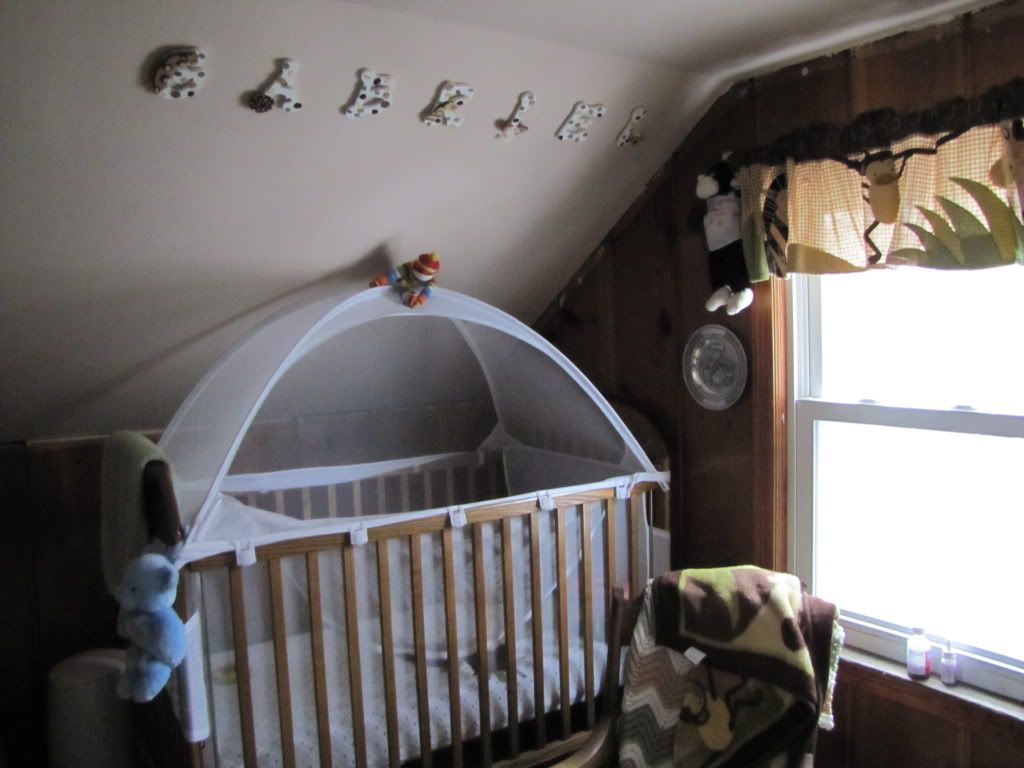 Isabella's side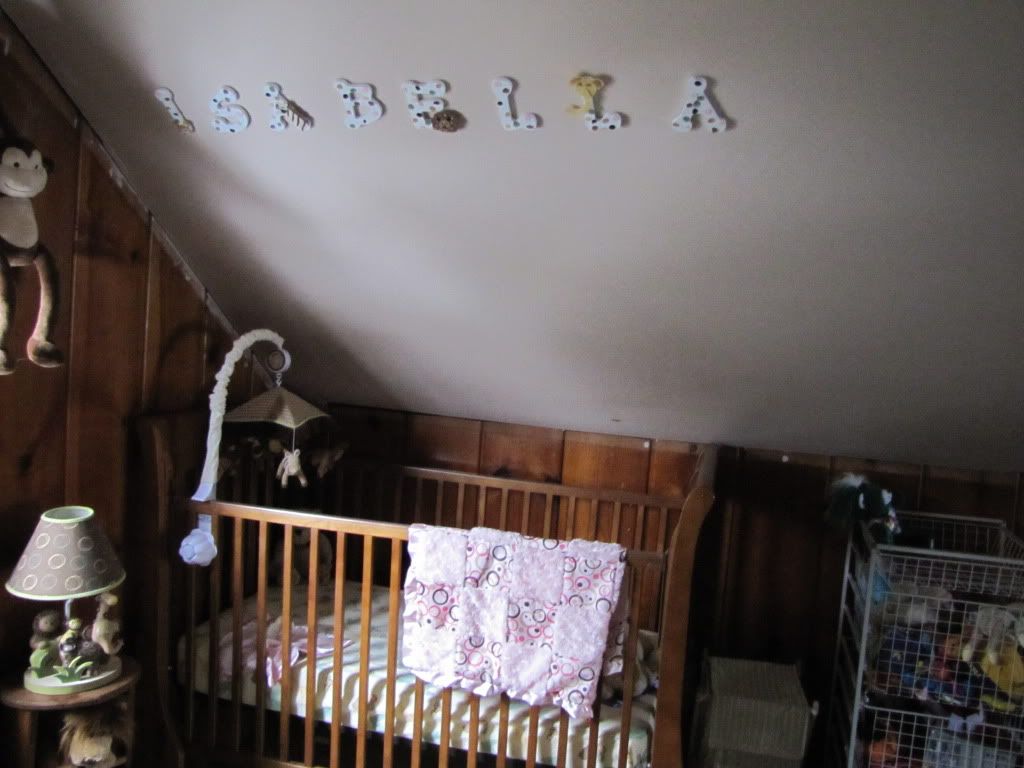 Playroom 1/3 of the bedroom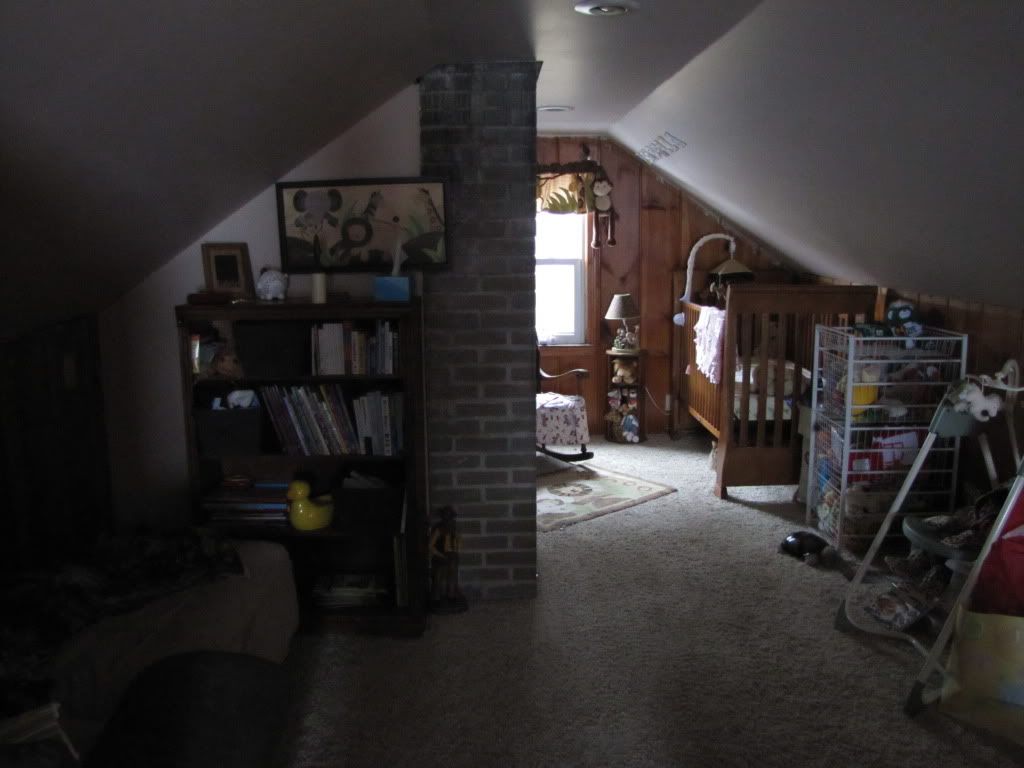 Closet (last 1/3 of the bedroom)