One of my good friends (Michelle) is expecting a little boy in April. She has a little girl (Adri) a few months older than Gabriel. Michelle offered to watch Gabriel on Fridays so that Gabe can get some extra sleep until Isabella is born. The interaction will be good for both Adri and Gabriel, getting them both use to having another little one around.
Gabriel is not so sure about Adri sometimes. She is a mover and a shaker. Gabriel is not always sure how to take her. Here are some fun pictures from Gabriel's visit Friday.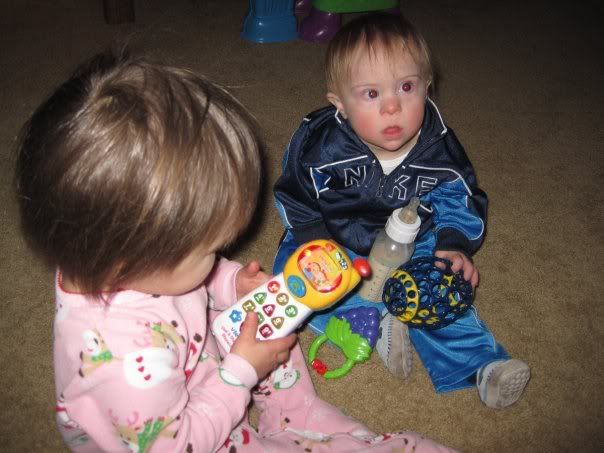 "Good Gabriel" ~Adri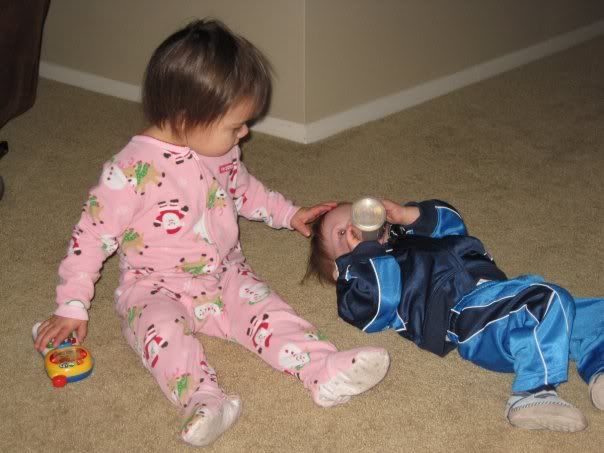 "is that bottle yummy?" ~Adri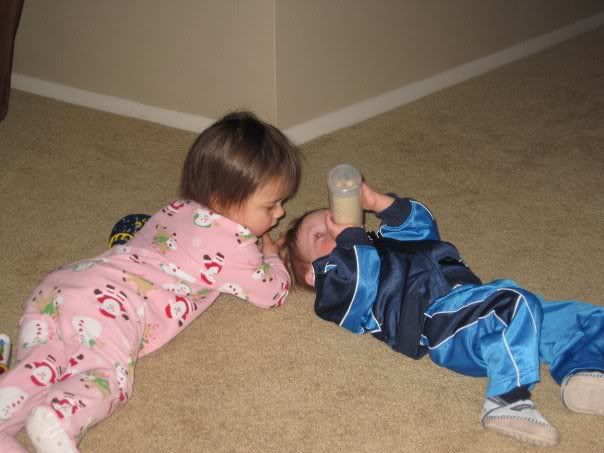 "want me to help feed you?" ~Adri
Boog blowing kisses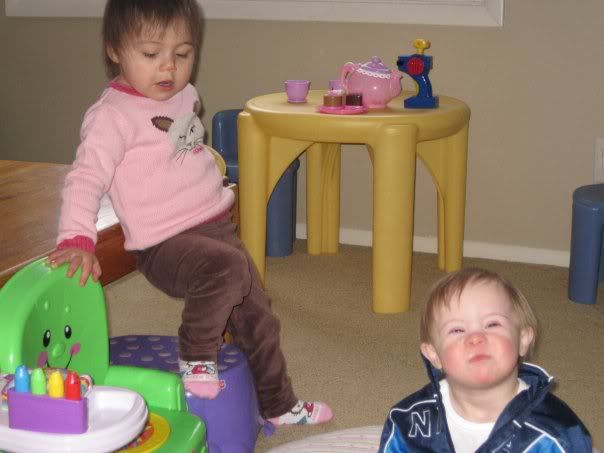 Friends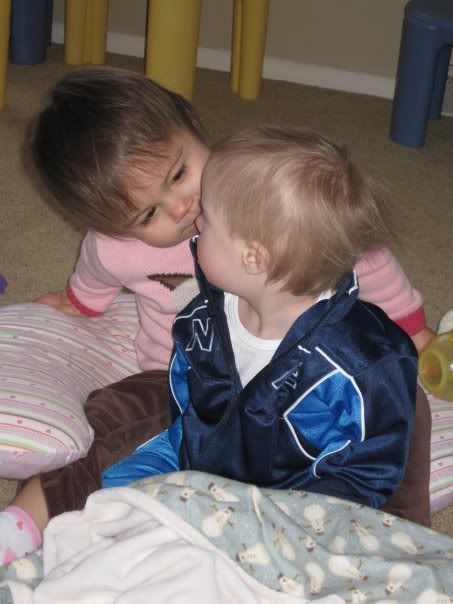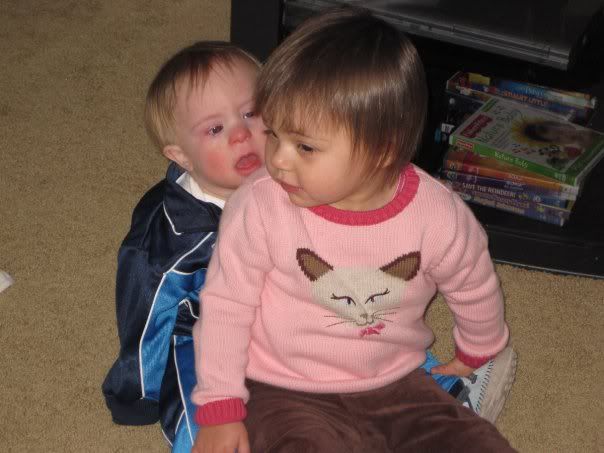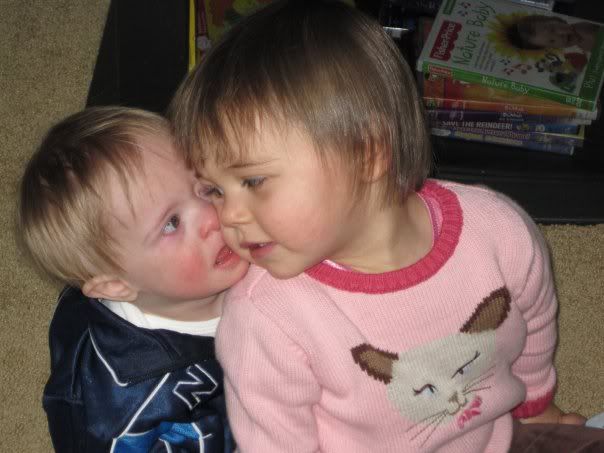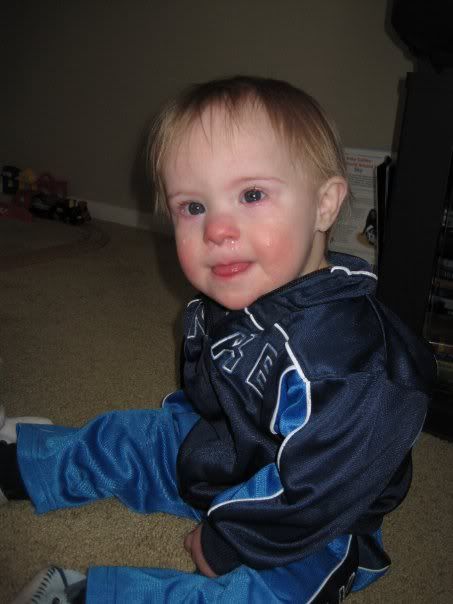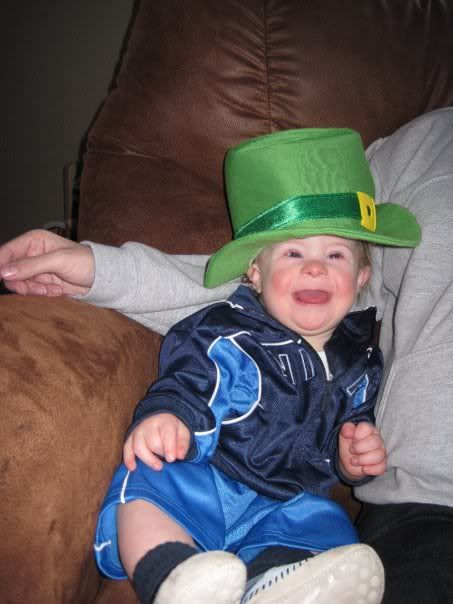 Thanks Michelle for the pictures!