Gabe finally felt well enough to go mountain biking today. Gabriel and I decided to go along for the ride. I packed him up and we went off for a hike.
He started the hike talking non-stop. Even if there were deer to be seen he scared them away LONG before we got there. But the woods were still lovely.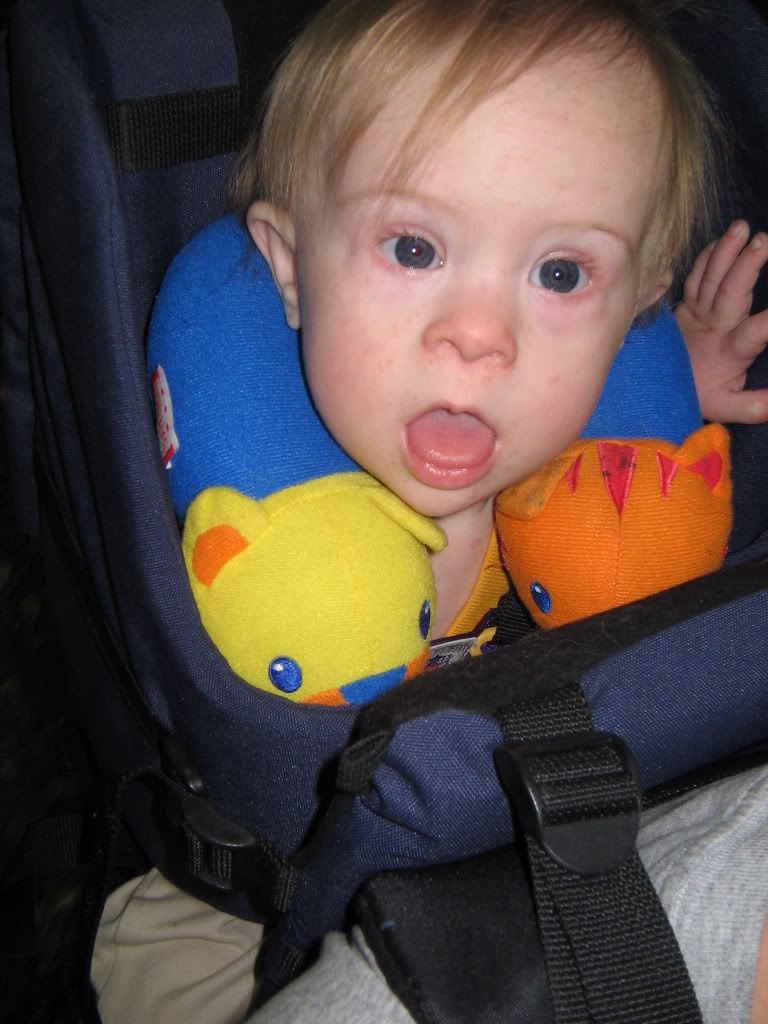 A couple miles in Gabriel grew quiet. Sure enough, I looked back to find a sound to sleep little one. Too cute!