Paige holding Gabriel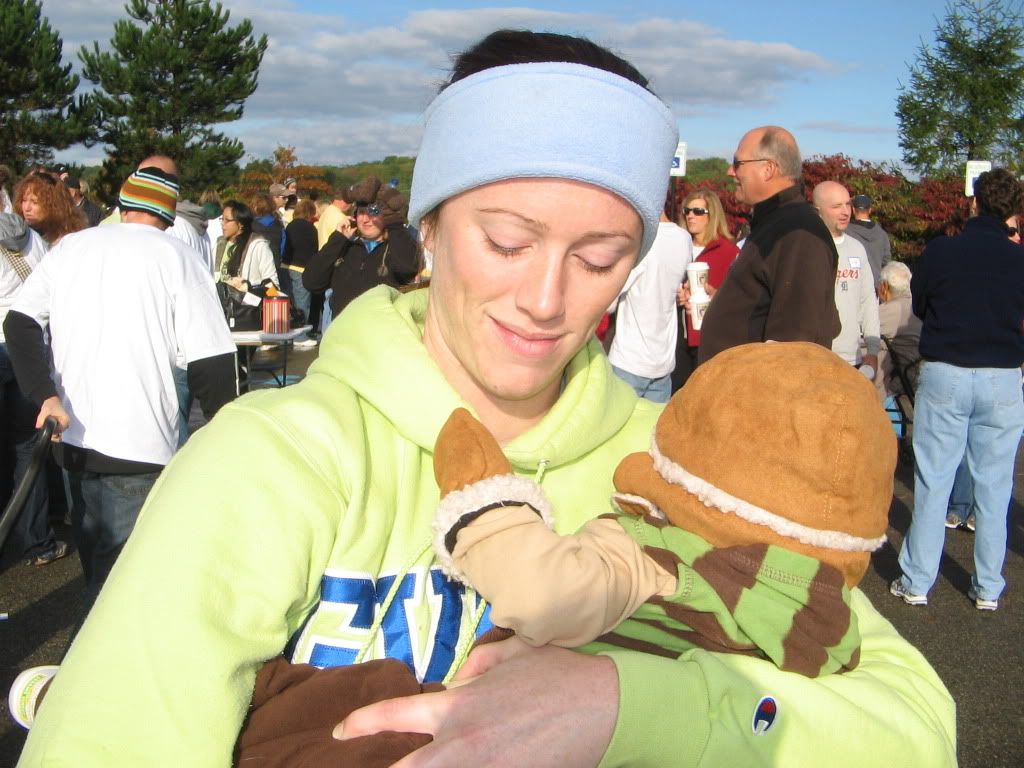 Gabriel is all ready to go... lets get the walk going!!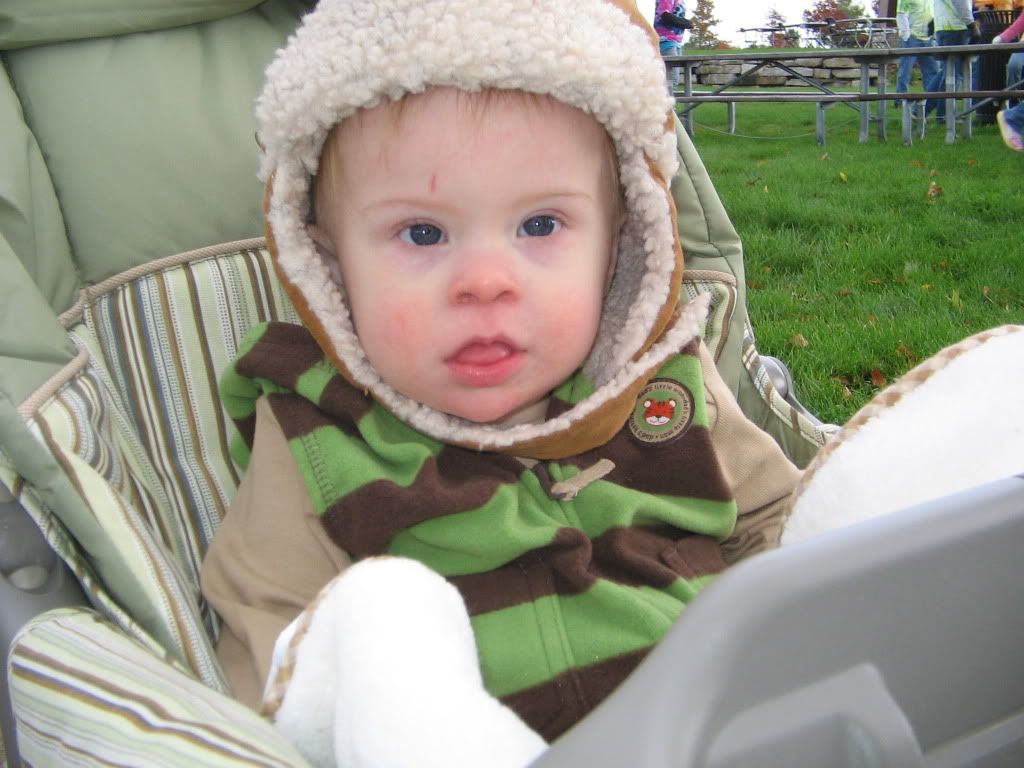 Part of the crew. We all walk at different speeds so we are missing a few.
From Left to right: Paige, Grandpa Hubert, Daddy, Gabriel, Mommy, Grandma Hubert, Great-Grandma, Great-Aunt Billi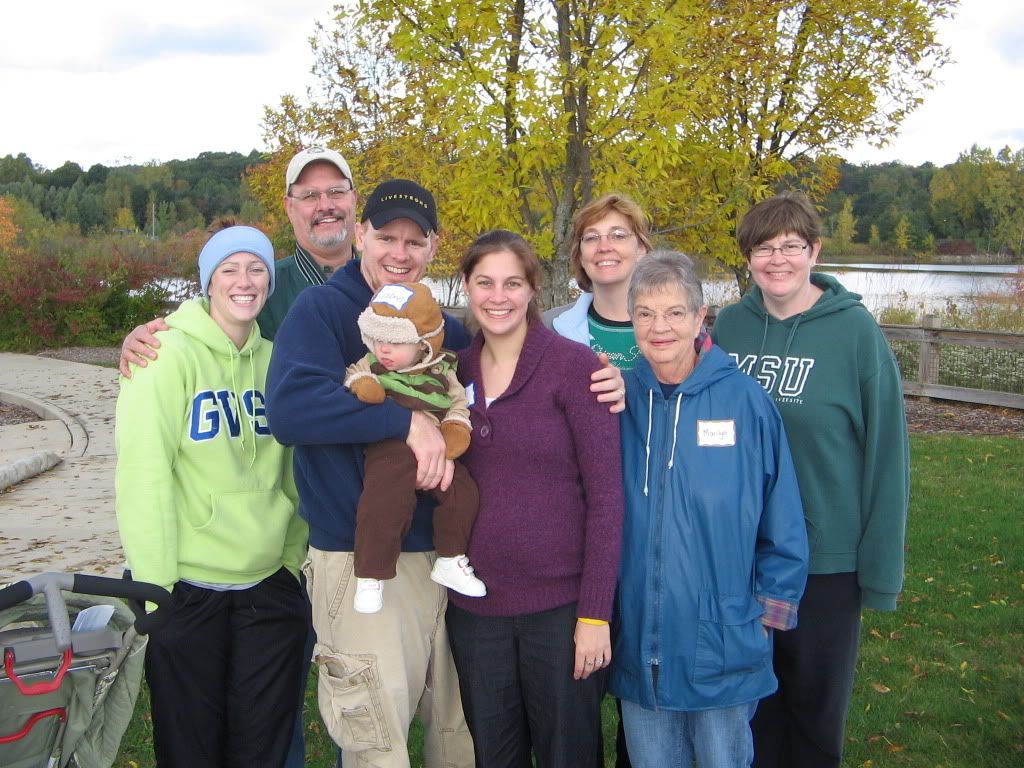 Grandma making faces at BoogaBoo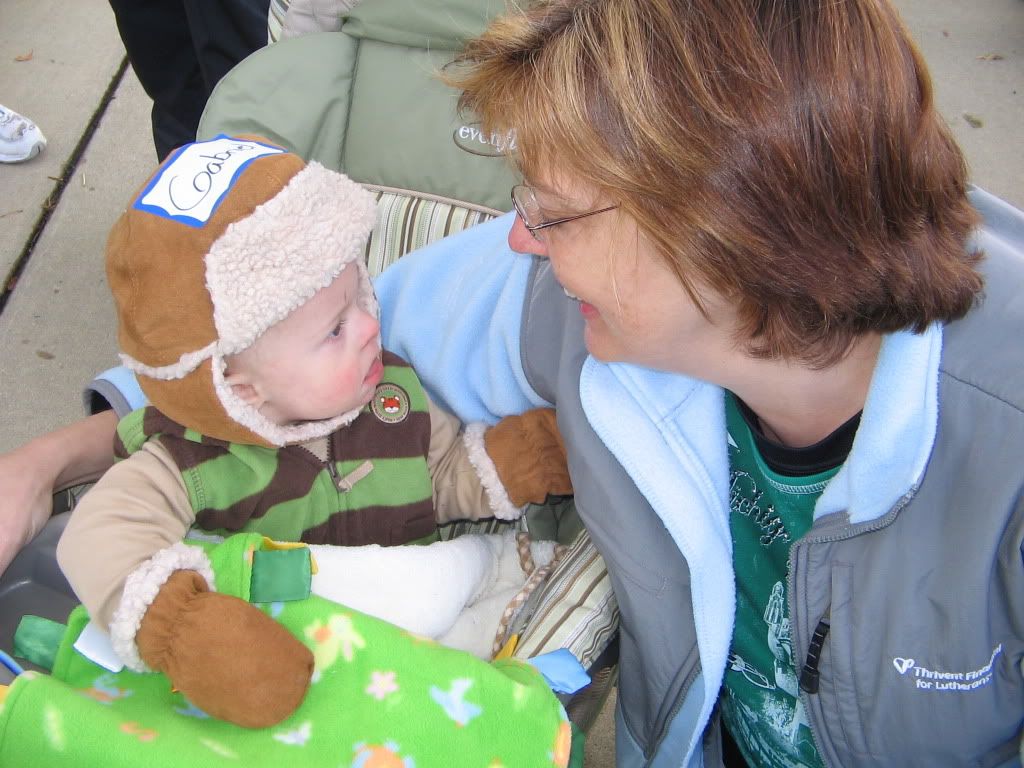 Look, Gabriel's glasses even turn to sunglasses... too bad he doesn't like them.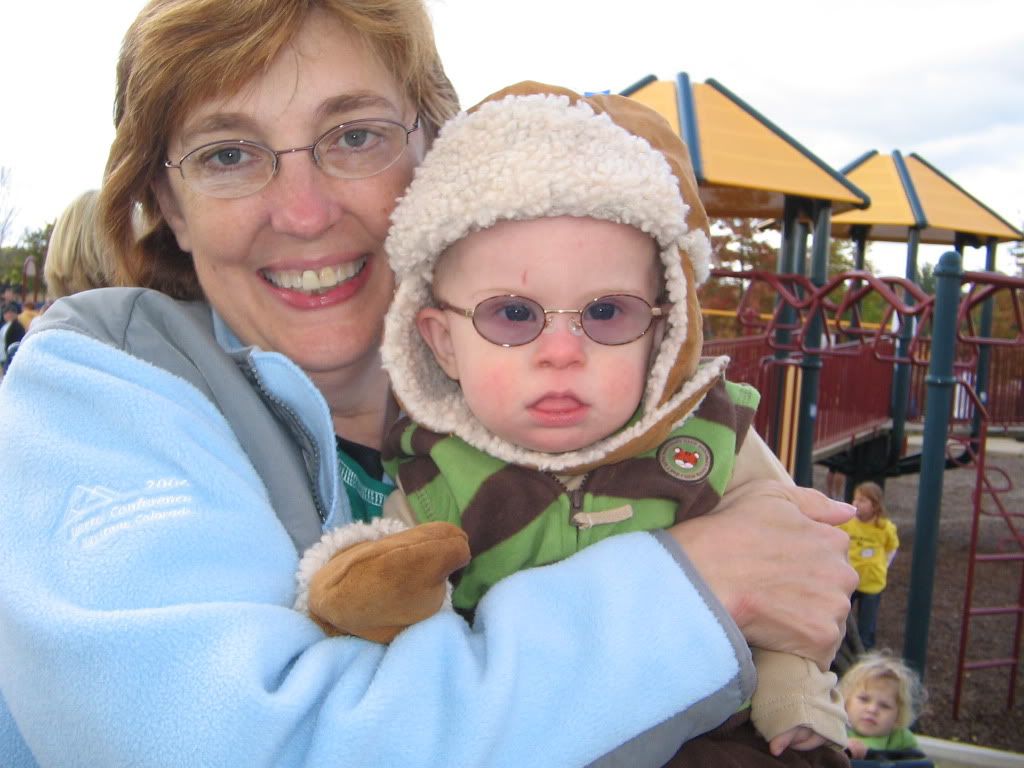 Our Happy Little Family!!!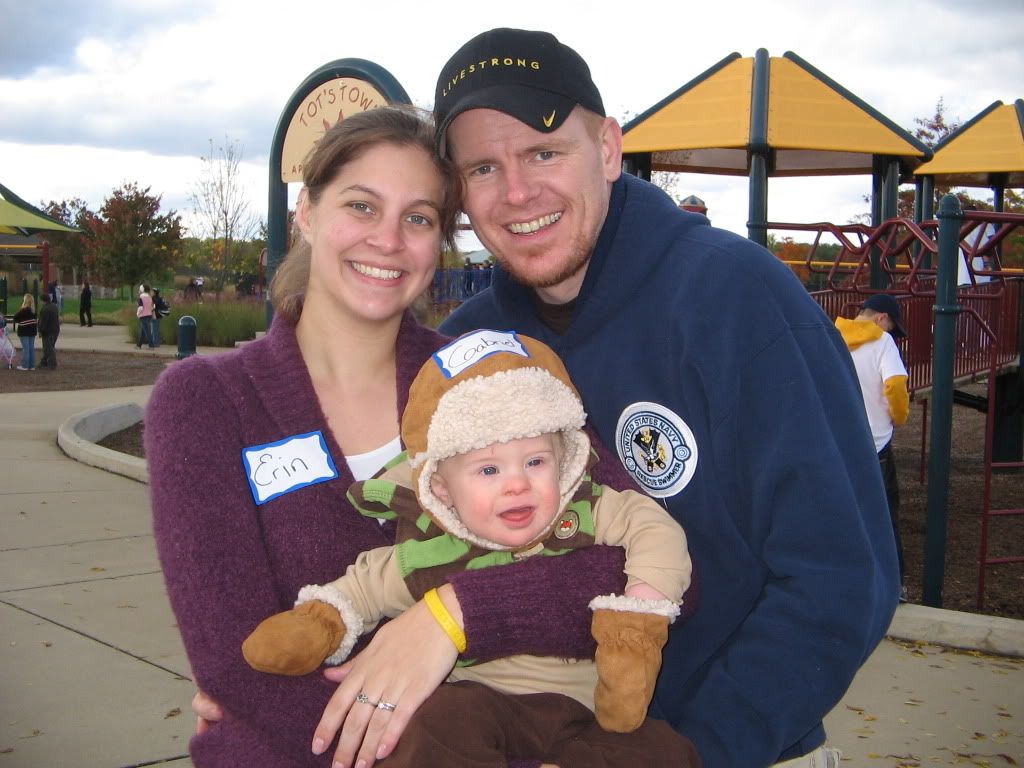 More pictures to come!