BigFoot (Biggie) is our cat with 26 toes. He has 7 on each front paw and 6 on each back paw. Biggie has adopted Gabriel as his own. They play each day. Biggie gives Gabriel motivation to move around the house. Gabriel pets Biggie by pulling his hair out.
Here is a wonderful video of Biggie cleaning Gabriel -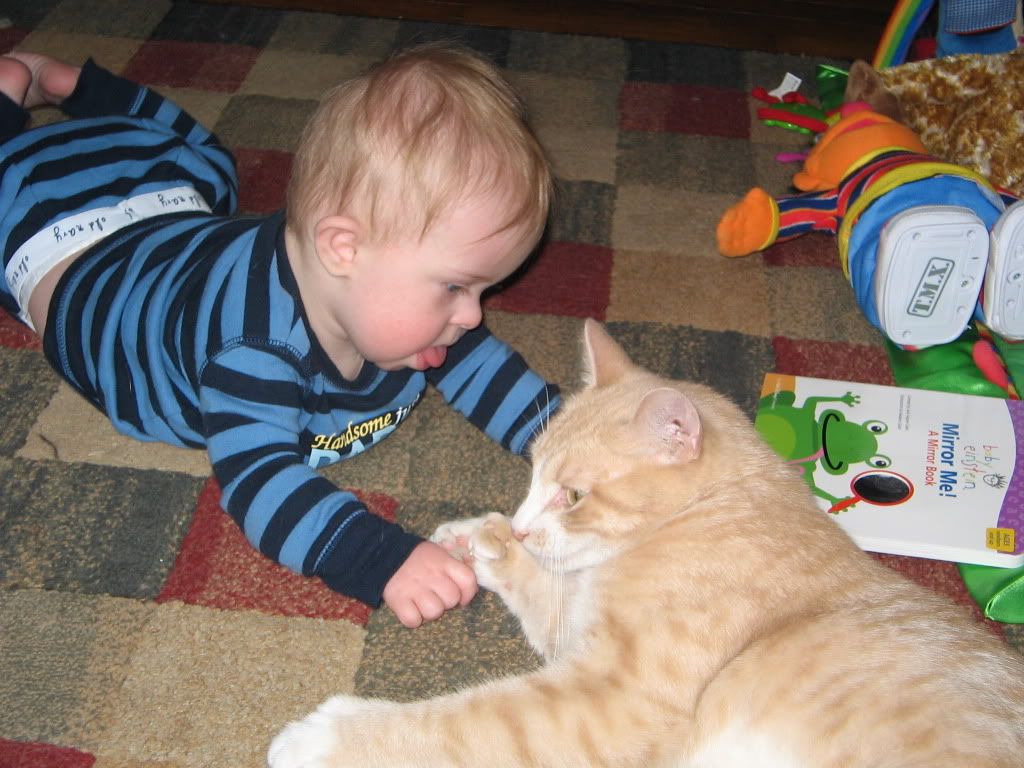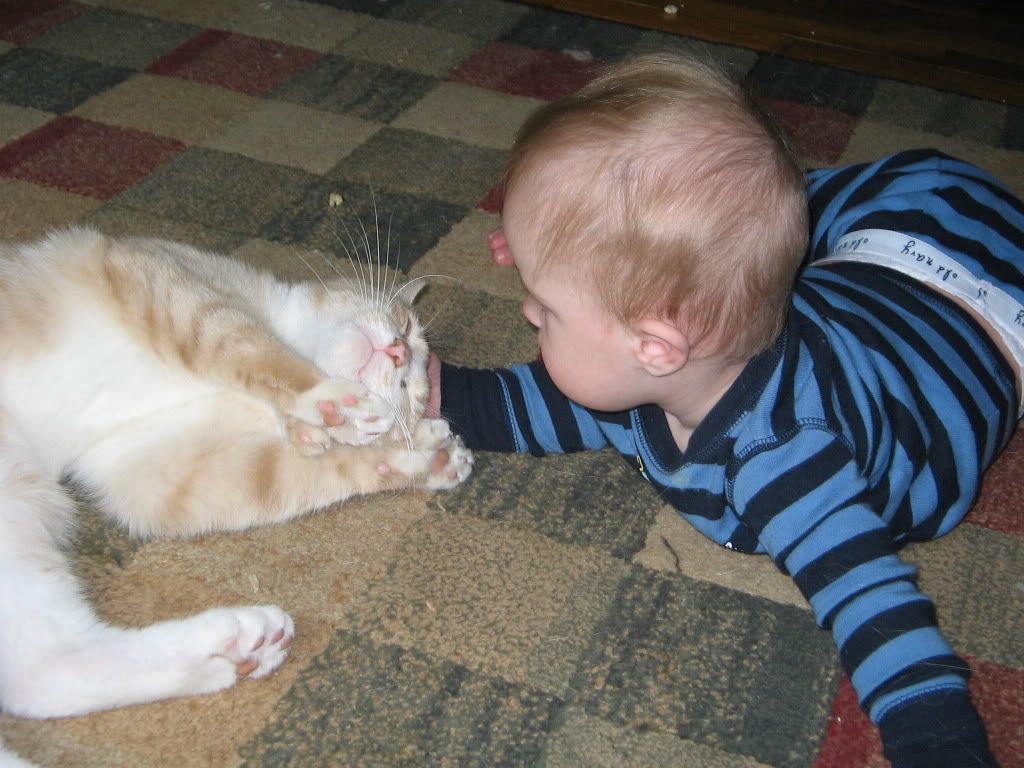 Pictures of my happy little man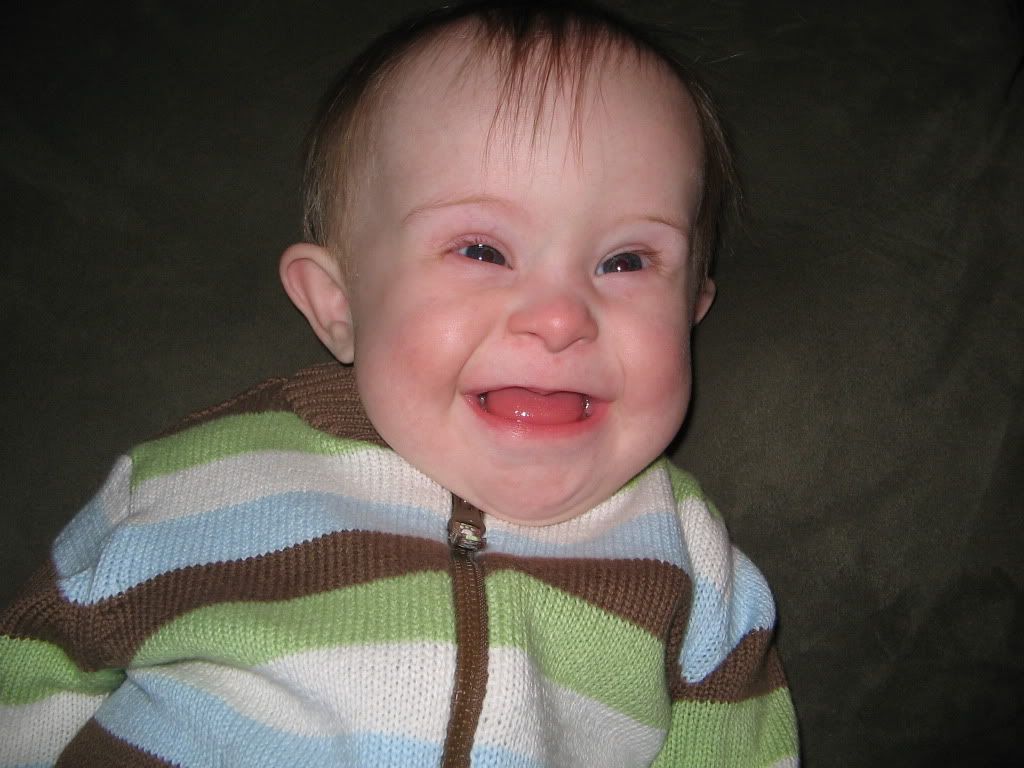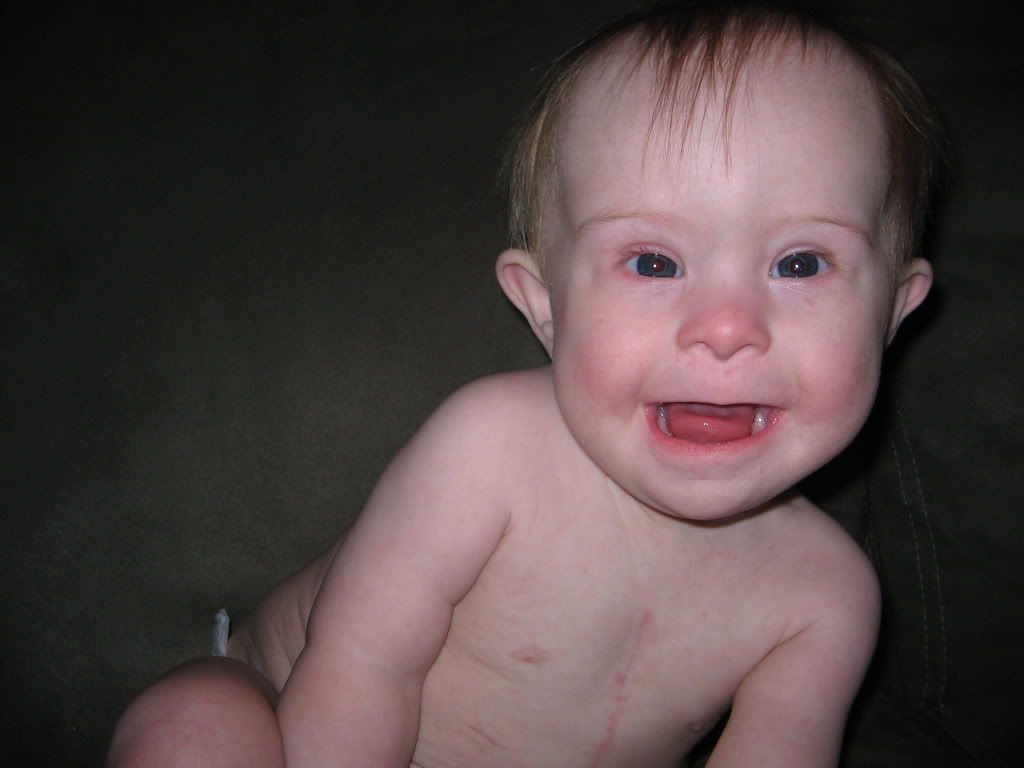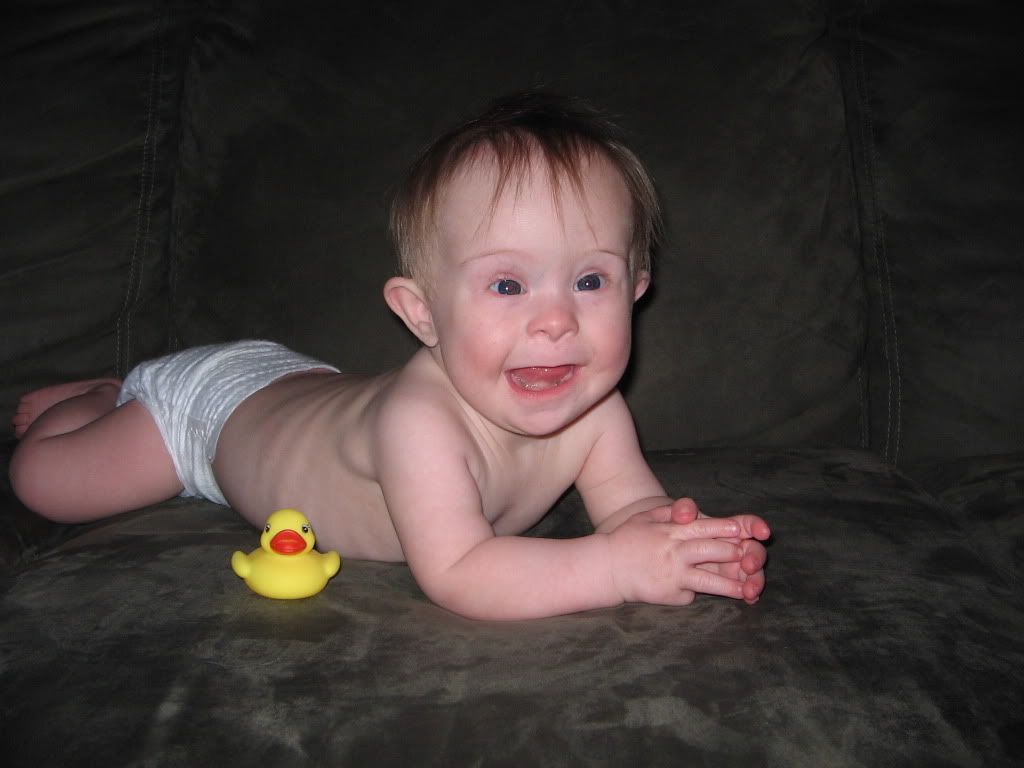 yes, he is fully pushing himself up!