One more day of work then months of getting to hang out with Gabriel.
He was super cute today. I have video of him playing in the bath tub but it wouldn't load. It is too late to mess with it so I will add that tomorrow.
This is the lovely face that greeted me when I got home today: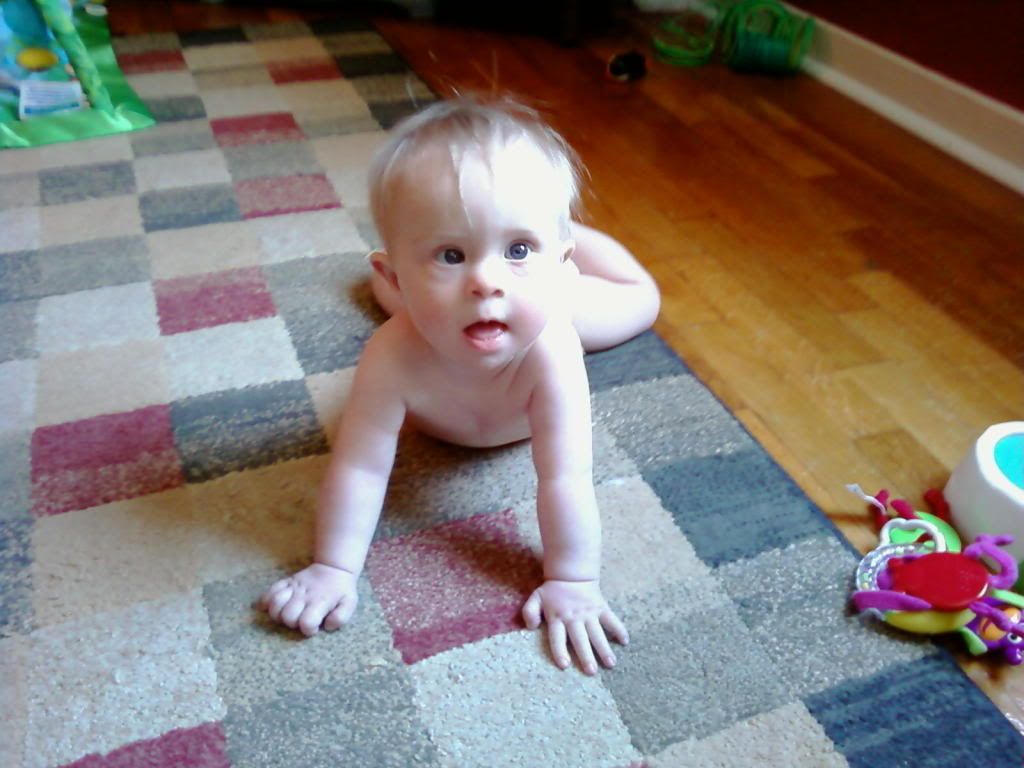 We had a lot of fun with food tonight: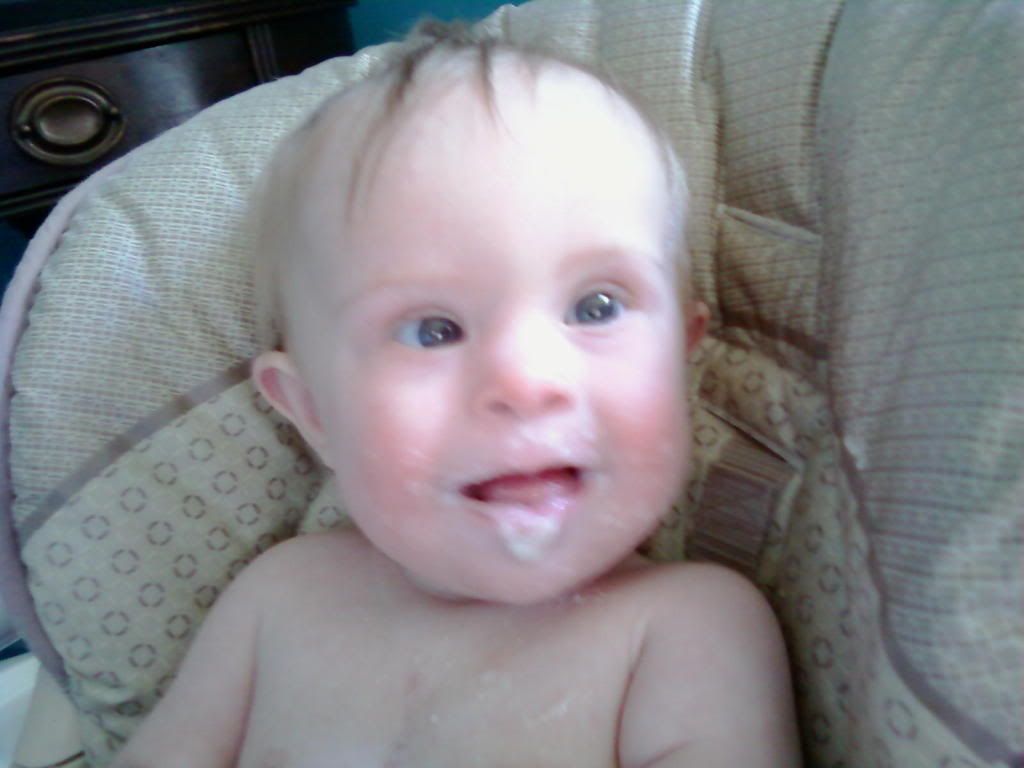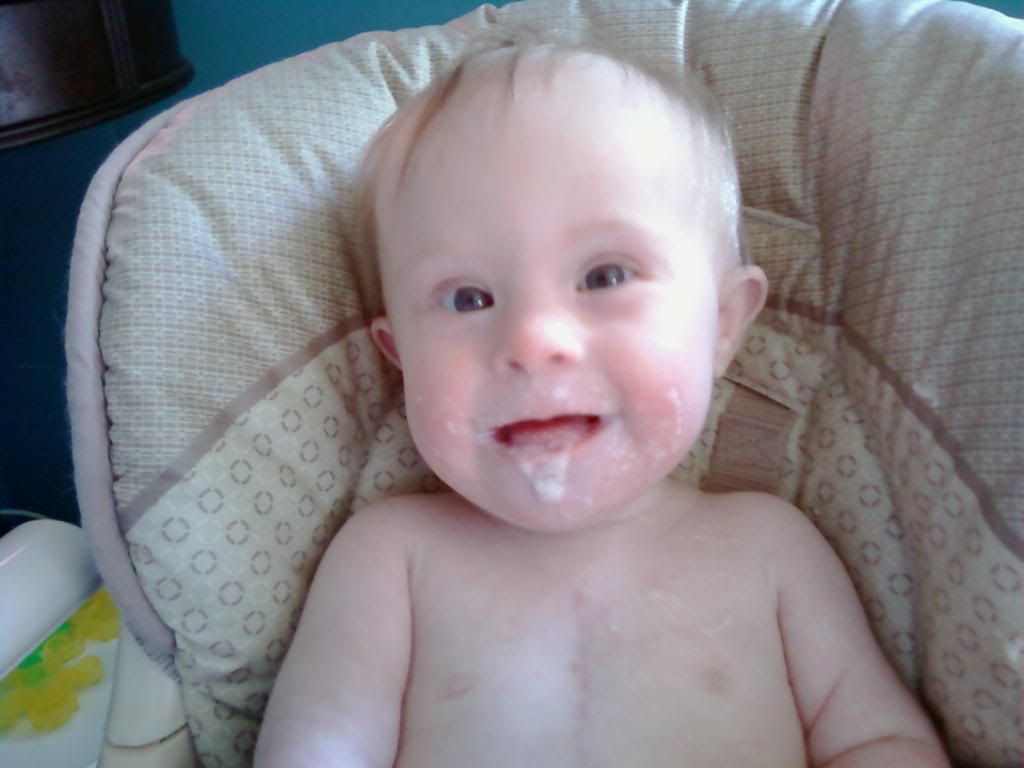 This new hair style came up after a very fun bath time!